Saland Hill Mokoko Seeds Locations in Lost Ark
This page provides the locations for all Mokoko Seeds in Lost Ark's Saland Hill.
TABLE OF CONTENTS OF THIS PAGE
1.
Saland Hill Mokoko Seed Locations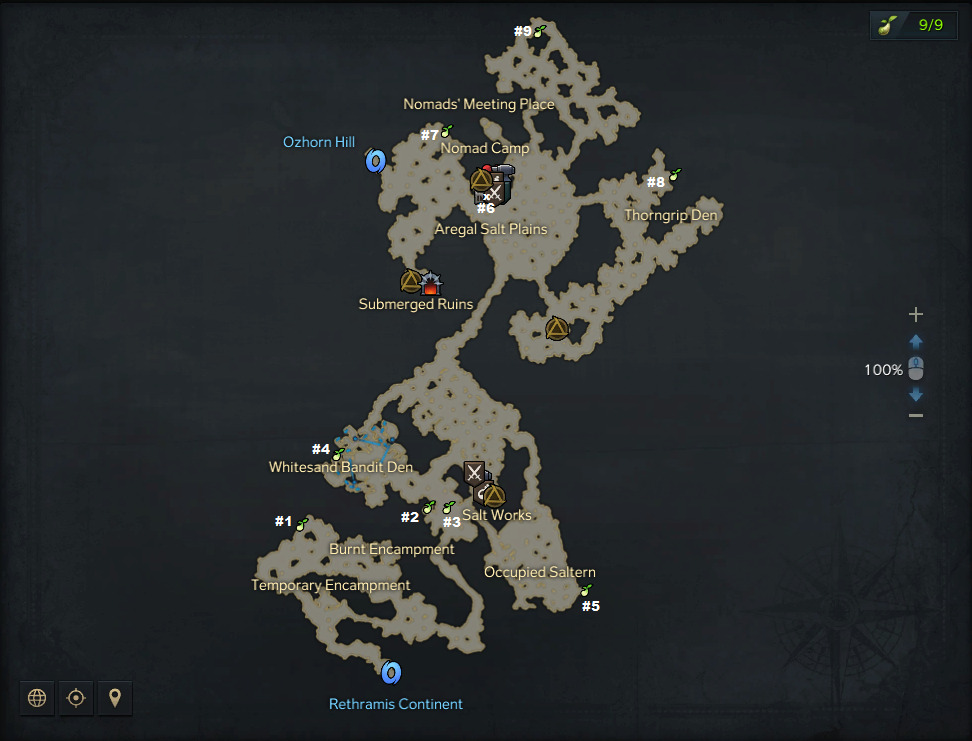 Mokoko Seed #1 is located behind a cluster of rocks.
Seed #2 is in front of three boxes, up against a church.
Mokoko Seed #3 is partially hidden inside of a small shrub.
You will find the 4th Mokoko Seed in the bandit encampment, alongside some barrels.
Mokoko Seed #5 is to the right of a quest objective, a rock tablet.
Seed #6 is obscured from vision by a white awning, next to the storage keep NPC.
Mokoko Seed #7 is hidden inside of some vines near a rocky structure.
Mokoko Seed #8 is behind a bandit cage.
The final Mokoko Seed, #9, can be located at the very north of the map, near a pool of water.
1.1.
Yudia Open World Mokoko Maps
1.2.
Yudia Dungeon Mokoko Maps
1.3.
Mokoko Seed Locations
29 Mar. 2022: Guide added.
Show more
Show less