Arms Warrior DPS Gear and Best in Slot (WoD 6.0.3)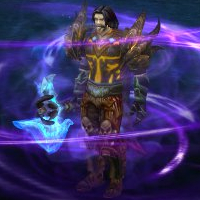 This page is a gearing up guide for Arms Warriors. It is updated for World of Warcraft WoD 6.0.3. It first presents the best in slot items before listing, slot by slot, all the items, with a level higher than 346, that you can acquire in the game. We also explain how you will be competing for loot with other classes.
The other pages of our Arms Warrior guide can be accessed from the table of contents on the right.
This guide has been reviewed and approved by Jalopy, one of the best Arms Warriors in the world, who raids in Duality. You can watch his stream on Twitch.
If you want to read all about the Patch 6.0.2 changes and learn how they affect your character, make sure to read our Warrior Transition Guide!
1. Best in Slot Advice↑top
We will update the BiS advice section before Highmaul opens. In the meantime, you can use the gear listing on this page.
2. Gearing Up↑top
When gearing up, we advise you to always prioritise pieces of Tier sets over non-set pieces of higher item level.
In each table, the items are ranked by item level and then alphabetically.
2.1. Head
2.2. Amulet
Level
Item
Source(s)
602
Eroded Warsong Pendant
The Friend of My Enemy (Nagrand) and Golmash Hellscream (Nagrand)
602
Warsong Wolfrider's Gorget
The Friend of My Enemy (Nagrand) and Golmash Hellscream (Nagrand)
615
Ripcurrent Chain of the Decimator
created by Create Neck
615
Torq of Noble Primacy of the Decimator
created by Create Neck
640
Doomchain Collar
Challenger's Strongbox
640
Mordant Gorget
Challenger's Strongbox
645
Lightbender Locket of the Decimator
created by Create Neck
645
Spirewalker's Chain of the Decimator
created by Create Neck
650
Bone Charm Chain
Drov the Ruiner
650
Drov's Durable Gorget
Drov the Ruiner
660
Primal Gladiator's Choker of Cruelty
1250 from High Warlord Volrath (

A

/

H

) in Ashran
660
Primal Gladiator's Choker of Endurance
1250 from High Warlord Volrath (

A

/

H

) in Ashran
660
Primal Gladiator's Choker of Prowess
1250 from High Warlord Volrath (

A

/

H

) in Ashran
665
Battle Hardened Gorget
Tenderhoof Meadowstomper in Nagrand
2.3. Shoulders
2.4. Cloak
2.5. Chest
2.6. Wrists
2.7. Hands
2.8. Waist
2.9. Legs
2.10. Feet
2.11. Ring
Level
Item
Source(s)
600
Seal of Rumbling Earth
Earth, Wind and Fire...and Water (Nagrand)
600
Seal of the Rising Tides
Earth, Wind and Fire...and Water (Nagrand)
605
Trophy Band of Telaar
Telaar Defender Shield (Nagrand)
605
Trophy Loop of the Highmaul
Highmaul Sledge (Nagrand)
605
Trophy Ring of Gordal
Ogre Beads (Nagrand)
605
Trophy Signet of the Sabermaw
Polished Saberon Skull (Nagrand)
620
Doomlord's Seal of Command
Lord Korinak
630
Pit Fighter's Punching Ring
20000 0 0 from Paul North (

A

/

H

)
630
Pit Fighter's Punching Ring
20000 0 0 from Quackenbush (

A

/

H

) in Deeprun Tram
640
Doomchain Signet
Challenger's Strongbox
640
Mordant Signet
Challenger's Strongbox
640
Solium Band of Endurance
Khadgar's Task
640
Solium Band of Might
Khadgar's Task
660
Primal Gladiator's Signet of Accuracy
1250 from High Warlord Volrath (

A

/

H

) in Ashran
660
Primal Gladiator's Signet of Accuracy
1250 from High Warlord Volrath (

A

/

H

) in Ashran
660
Primal Gladiator's Signet of Cruelty
1250 from High Warlord Volrath (

A

/

H

) in Ashran
660
Primal Gladiator's Signet of Endurance
1250 from High Warlord Volrath (

A

/

H

) in Ashran
665
Burning Beak Band
Rukhmar
665
Callie's Charred Seal
Rukhmar
680
Timeless Solium Band of Brutality
Power Unleashed
680
Timeless Solium Band of the Bulwark
Power Unleashed
2.12. Trinket
2.13. Two-Handed Weapon
Level
Item
Source(s)
605
Void-Warped Oshu'gun Greatmaul
The Dark Heart of Oshu'gun (Nagrand) and The Dark Heart of Oshu'gun (Nagrand)
610
Greataxe of Trials
Proving Grounds and Proving Grounds
613
Serrated Void Crystal
Void-Infused Crystal (Nagrand)
615
Munificent Greataxe of the Decimator
created by Create Weapon
620
Hellscream's Decapitator
Garrosh Hellscream in Siege of Orgrimmar
620
Hellscream's Decapitator
Garrosh Hellscream in Siege of Orgrimmar
620
Hellscream's Decapitator
Garrosh Hellscream in Siege of Orgrimmar
620
Massive Rockworm Fang
Slivermaw in Shadowmoon Valley
630
Turbulent Greataxe of the Decimator
created by Create Weapon
640
Expeditious Broadaxe
Challenger's Strongbox
640
Expeditious Greatsword
Challenger's Strongbox
640
Expeditious Hammer
Challenger's Strongbox
640
Expeditious Spear
Challenger's Strongbox
645
Blood Gutter Greatsword
Invader's Forgotten Treasure
645
Grandiose Greataxe of the Decimator
created by Create Weapon
660
Primal Gladiator's Bonegrinder
3500 from High Warlord Volrath (

A

/

H

) in Ashran
660
Primal Gladiator's Decapitator
3500 from High Warlord Volrath (

A

/

H

) in Ashran
660
Primal Gladiator's Greatsword
3500 from High Warlord Volrath (

A

/

H

) in Ashran
3. Loot Competition↑top
Regarding the loot you will get from raid or dungeon bosses, you will compete with other classes in the following cases:
Item Type
Competing Classes
Tier Tokens

Hunters

,

Monks

,

Shamans

, and

Fury/Protection Warriors

Plate Armor

Death Knights

,

Paladins

, and

Fury/Protection Warriors

Death Knights

,

Protection/Retribution Paladins

, and

Fury/Protection Warriors

Trinkets

Frost/Unholy Death Knights

,

Retribution Paladins

, and

Fury Warriors

Two-Handed Weapons

Always:

Frost/Unholy Death Knights

,

Retribution Paladins

, and

Fury Warriors

Items with Mastery*:

Blood Death Knights