Sunbright Hill Mokoko Seeds Locations in Lost Ark
This page provides the locations for all Mokoko Seeds in Lost Ark's Sunbright Hill.
TABLE OF CONTENTS OF THIS PAGE
1.
Sunbright Hill Mokoko Seed Locations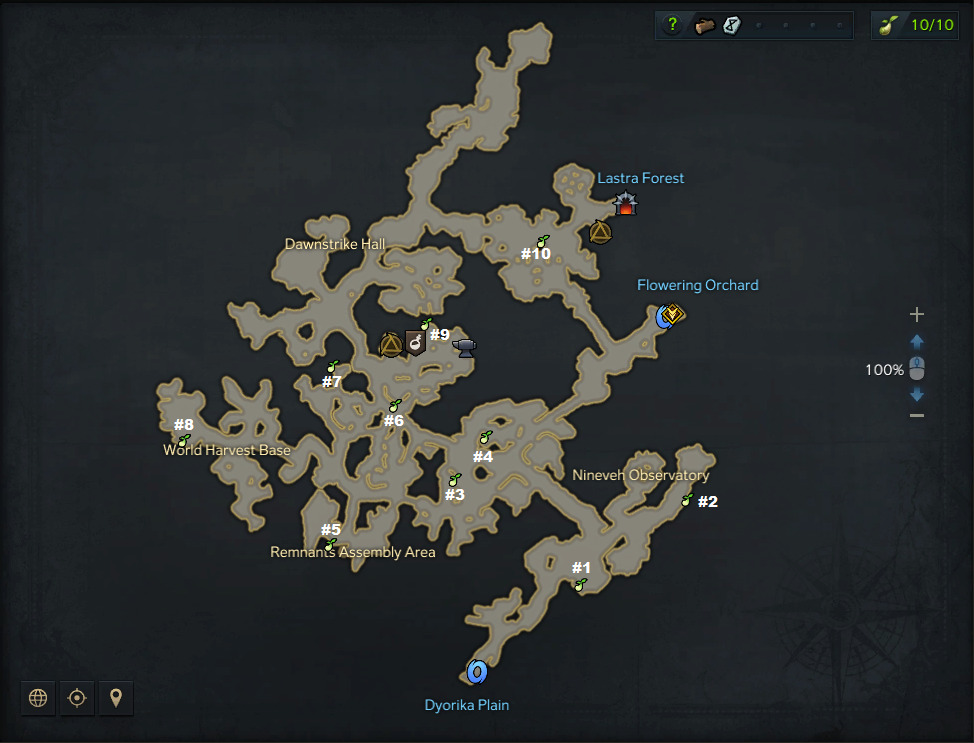 Mokoko Seed #1 is against wooden fencing.
Mokoko Seed #2 is inside of a berry bush.
The third Seed is within a pumpkin patch.
Mokoko Seed #4 is within a pumpkin patch.
Tucked away inside of a sunflower patch is Mokoko Seed #5.
Mokoko Seed #6 is inside of a small sunflower patch.
Mokoko Seed #7 is beside a dead tree.
The eighth Mokoko Seed is hidden within a grouping of pumpkins near a cage.
Mokoko Seed #9 is behind a pumpkin shed.
The tenth Mokoko Seed is in plain sight next to a rock.
1.1.
East Luterra Open World Mokoko Maps
1.2.
East Luterra Dungeon Mokoko Maps
1.3.
Mokoko Seed Locations
29 Mar. 2022: Guide added.
Show more
Show less