Blackrose Chapel Mokoko Seeds Locations in Lost Ark
This page provides the locations for all Mokoko Seeds in Lost Ark's Blackrose Chapel.
TABLE OF CONTENTS OF THIS PAGE
1.
Blackrose Chapel Mokoko Seed Locations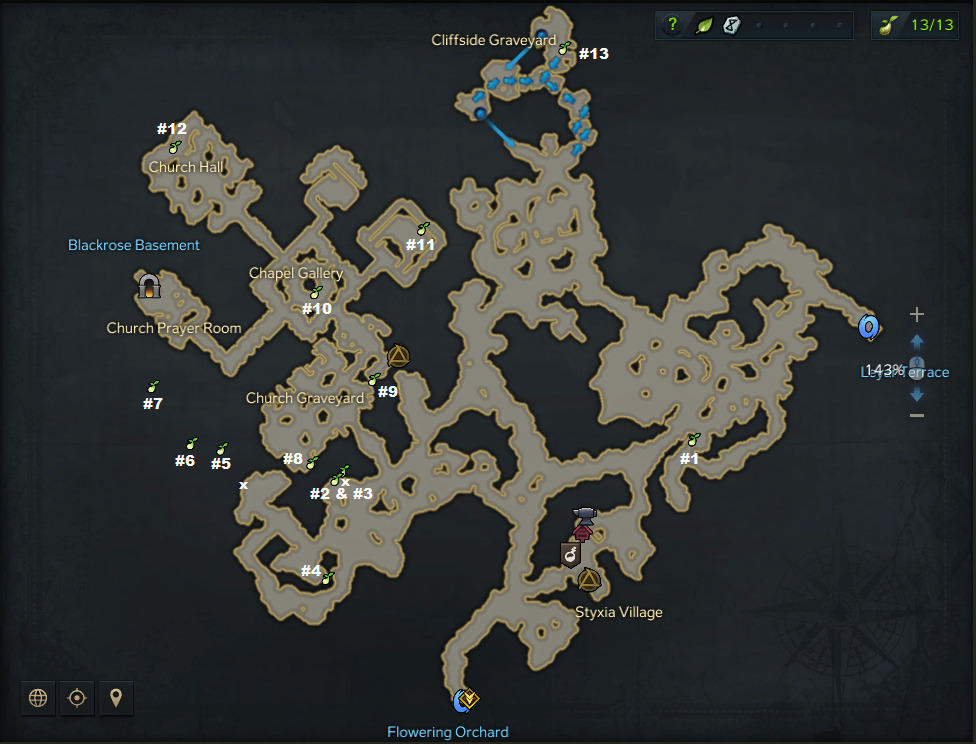 Mokoko Seed #1 is next to a lit torch.
Mokoko Seeds #2 and #3 are within a house, marked on the map.
Mokoko Seed #4 is in front of a statue.
The entrance to the next three Mokoko Seeds (#5, #6, #7) has been marked on the map. You will need to explore the entire area inside of the secret area to find them all.
Mokoko Seed #8 is near a steeple, in plain sight.
Mokoko Seed #9 is located near an abundant amount of candles.
You will find the tenth Mokoko Seed against the water fountain.
Mokoko Seed #11 is found within a blood-spattered room against the northern wall.
The twelfth Mokoko Seed is behind a bloodied altar.
The thirteenth and final Mokoko Seed has been placed near several gravestones.
1.1.
East Luterra Open World Mokoko Maps
1.2.
East Luterra Dungeon Mokoko Maps
1.3.
Mokoko Seed Locations
29 Mar. 2022: Guide added.
Show more
Show less