Flowering Orchard Mokoko Seeds Locations in Lost Ark
This page provides the locations for all Mokoko Seeds in Lost Ark's Flowering Orchard.
TABLE OF CONTENTS OF THIS PAGE
1.
Flowering Orchard Mokoko Seed Locations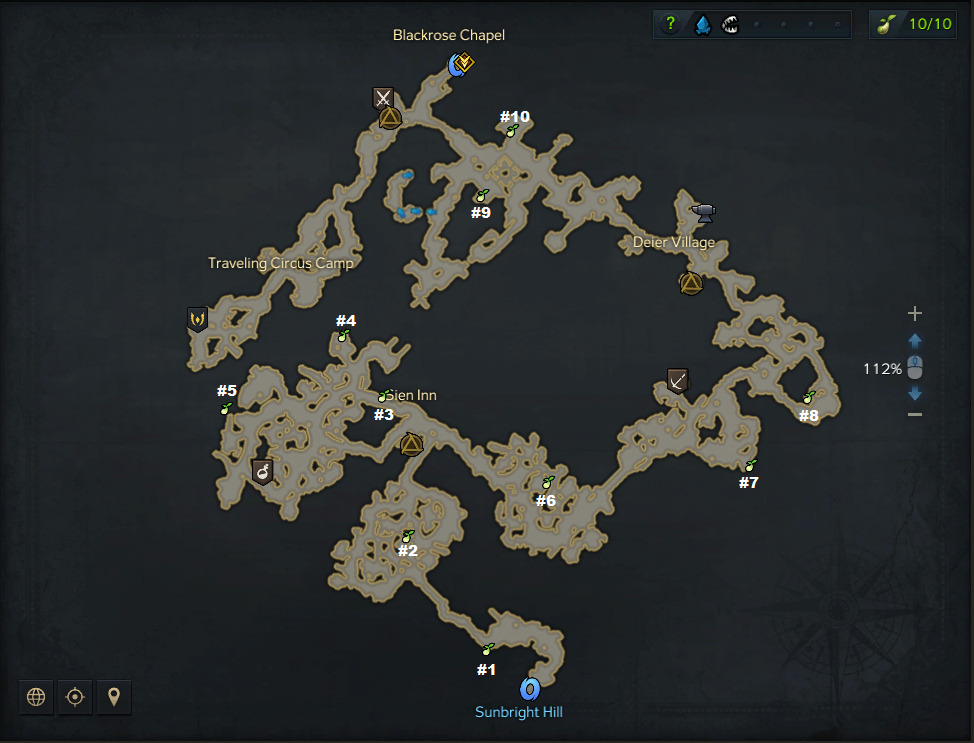 The first Seed is hidden within a large bush.
Mokoko Seed #2 is located near several barrels.
You will find the fifth Mokoko Seed on the side of the road in the shade of the trees.
Mokoko Seed #4 is near the water's edge, by a singular tree.
Mokoko Seed #5 is inside of the house at the end of the road, under the barrels.
Mokoko Seed #6 can be found at the base of a tree.
Seed #7 is at the edge of the map under a tree.
Mokoko Seed #8 has been placed under a white awning on a wooden fish deck.
The ninth Mokoko Seed is in front of a dilapidated house.
Mokoko Seed #10 is in plain sight near the middle of the walkway.
1.1.
East Luterra Open World Mokoko Maps
1.2.
East Luterra Dungeon Mokoko Maps
1.3.
Mokoko Seed Locations
29 Mar. 2022: Guide added.
Show more
Show less