Boreas Domain Mokoko Seeds Locations in Lost Ark
This page provides the locations for all Mokoko Seeds in Lost Ark's Boreas Domain.
TABLE OF CONTENTS OF THIS PAGE
1.
Borea's Domain Mokoko Seed Locations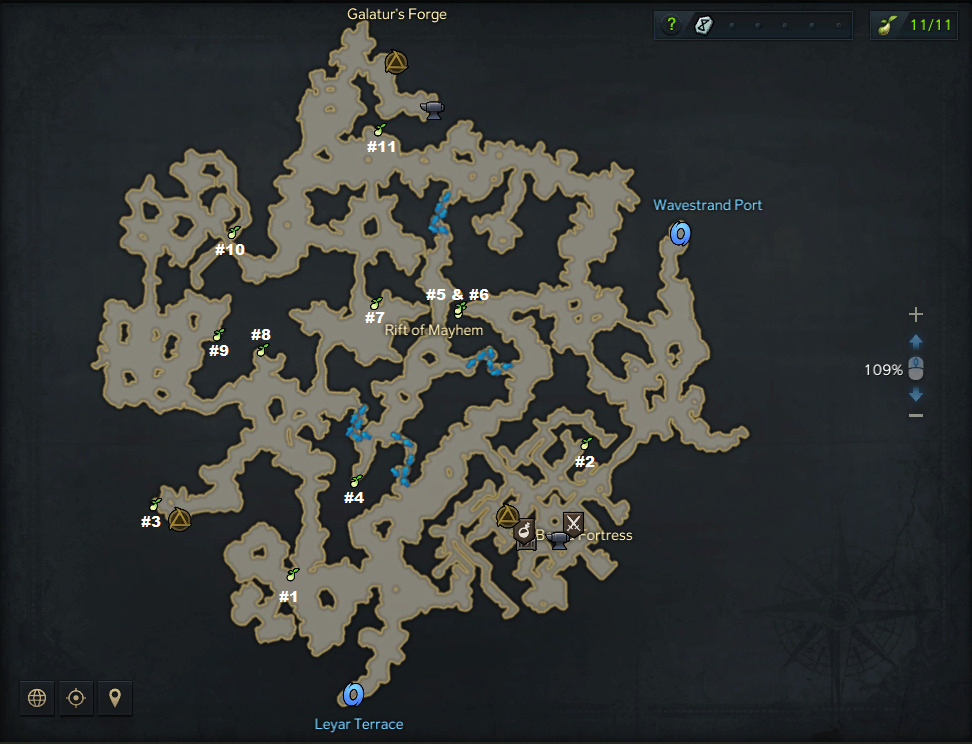 The area's first Mokoko Seed is to the right of a watchtower.
Mokoko Seed #2 is in town, between a building and a wagon.
The third Seed is towards the back of a small campsite.
Mokoko Seed #4 is at the end of a cliff overlooking a fire pit.
Mokoko Seeds #5 and #6 can be found only by using the Forest's Minuet.
Mokoko Seed #7 is directly below a watch tower.
Mokoko Seed #8 is to the left of a large demonic fire structure.
You will find the 9th Mokoko Seed hidden slightly by a small cliff.
Mokoko Seed #10 is at the end of a stone walkway, behind a tree.
The eleventh Seed can be located in a patch of grass beside a fallen tree.
1.1.
East Luterra Open World Mokoko Maps
1.2.
East Luterra Dungeon Mokoko Maps
1.3.
Mokoko Seed Locations
29 Mar. 2022: Guide added.
Show more
Show less