Lake Shiverwave Mokoko Seeds Locations in Lost Ark
This page provides the locations for all Mokoko Seeds in Lost Ark's Lake Shiverwave.
TABLE OF CONTENTS OF THIS PAGE
1.
Lake Shiverwave Mokoko Seeds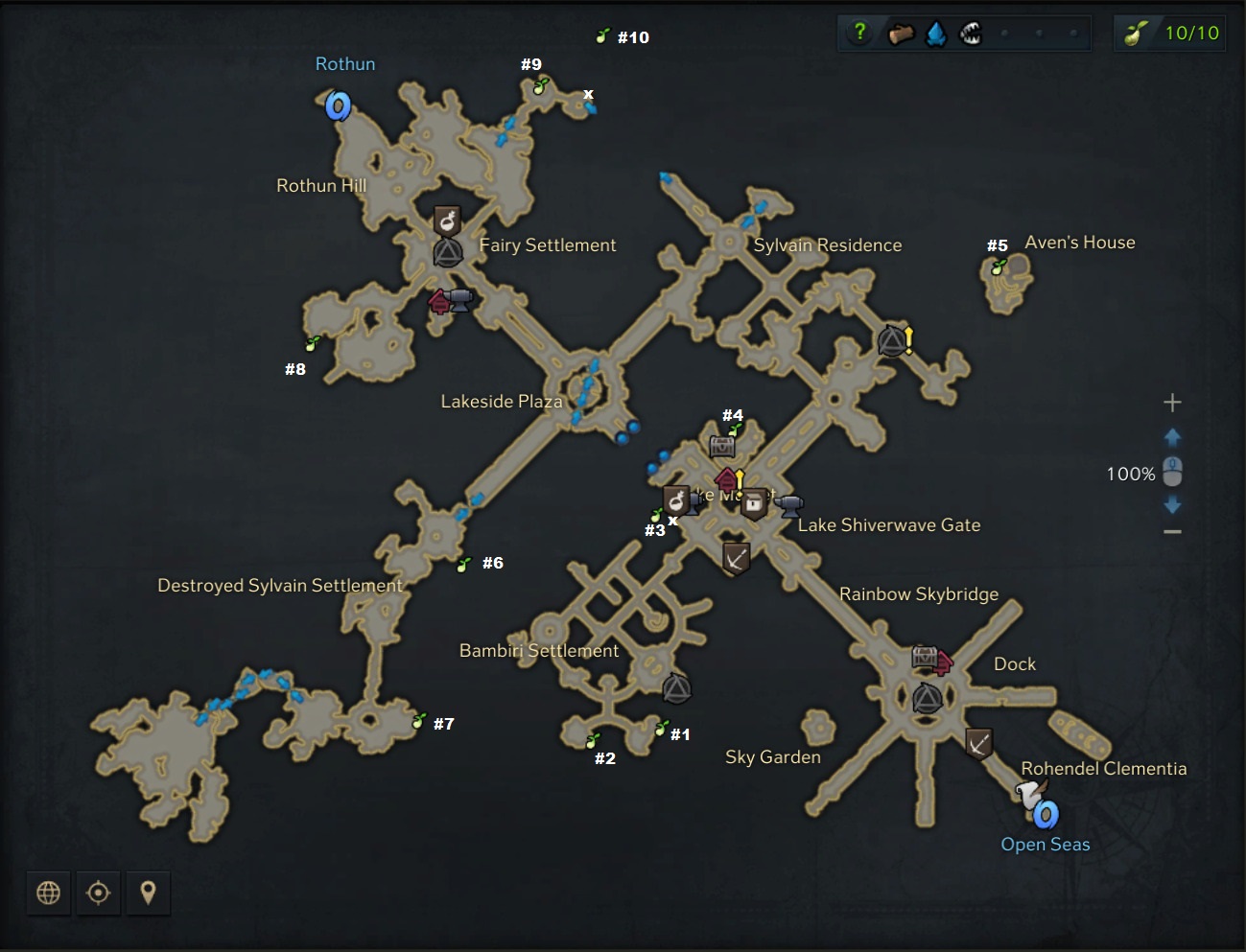 Mokoko Seed #1 is inside of the building, just in front of the bed.
Mokoko Seed #2 requires the Song of Eternity. The Mokoko Seed is under the big treasure chest.
Climb down the vines at the marked spot on the map, and Mokoko Seed #3 will be at the bottom.
You need 250 Charisma to enter the building that houses Mokoko Seed #4.
Mokoko Seed #5 is next to Aven's House and requires you to play the Song of Eternity on the big treasure chest in the front yard.
Mokoko Seed #6 requires you to drink Honey Butter Beer to access the secret area located behind Gherdia.
Mokoko Seed #7 is laying in front of a demolished altar.
Mokoko Seed #8 requires you to play Song of Eternity on the treasure chest at the end of the path.
Mokoko Seed #9 is just behind the big tree with the red leaves.
Mokoko Seed #10 requires 250 Courage to drift to the island off the map. The location is marked on the map.
1.1.
Rohendel Open World Mokoko Maps
1.2.
Rohendel Dungeon Mokoko Maps
21 Jun. 2022: Page added.
Show more
Show less