Moonmist Manor Mokoko Seeds Locations in Lost Ark
This page provides the locations for all Mokoko Seeds, with maps and explanations, in Lost Ark's Moonmist Manor.
TABLE OF CONTENTS OF THIS PAGE
1.
Moonmist Manor Mokoko Seed Locations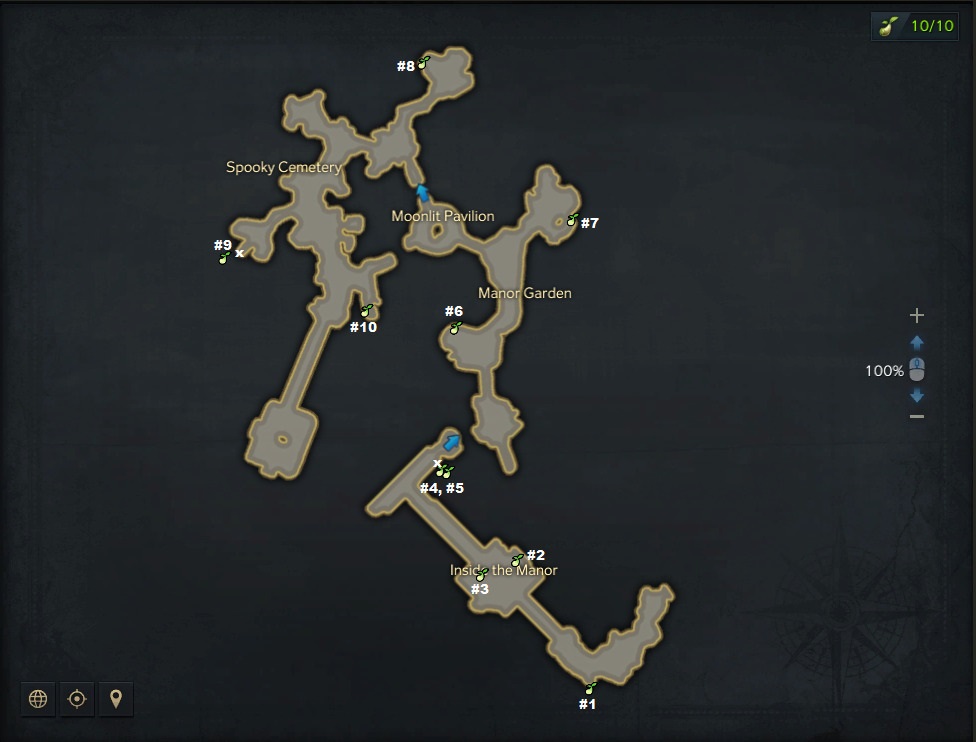 Mokoko Seed #1 in in front of a bamboo patch.
Both Mokoko Seed #2 and #3 are located on the first floor of the manor.
Mokoko Seeds #4 and #5 are in a side room filled with jars. Destroy the jars and claim your rewards.
Mokoko Seed #6 is in front of a moonlit lake.
Mokoko Seed #7 is to the right of a well, in the corner of a housing wall.
Mokoko Seed #8 is located next to a few coffins.
You can find Mokoko Seed #9 off the map in a secret basement, marked on the map.
Mokoko Seed #10 is located beside a shrine at a dead-end.
1.1.
Anikka Open World Mokoko Maps
1.2.
Anikka Dungeon Mokoko Maps
30 Mar. 2022: Guide added.
Show more
Show less