Totrich Mokoko Seeds Locations in Lost Ark
This page provides the locations for all Mokoko Seeds in Lost Ark's Totrich.
TABLE OF CONTENTS OF THIS PAGE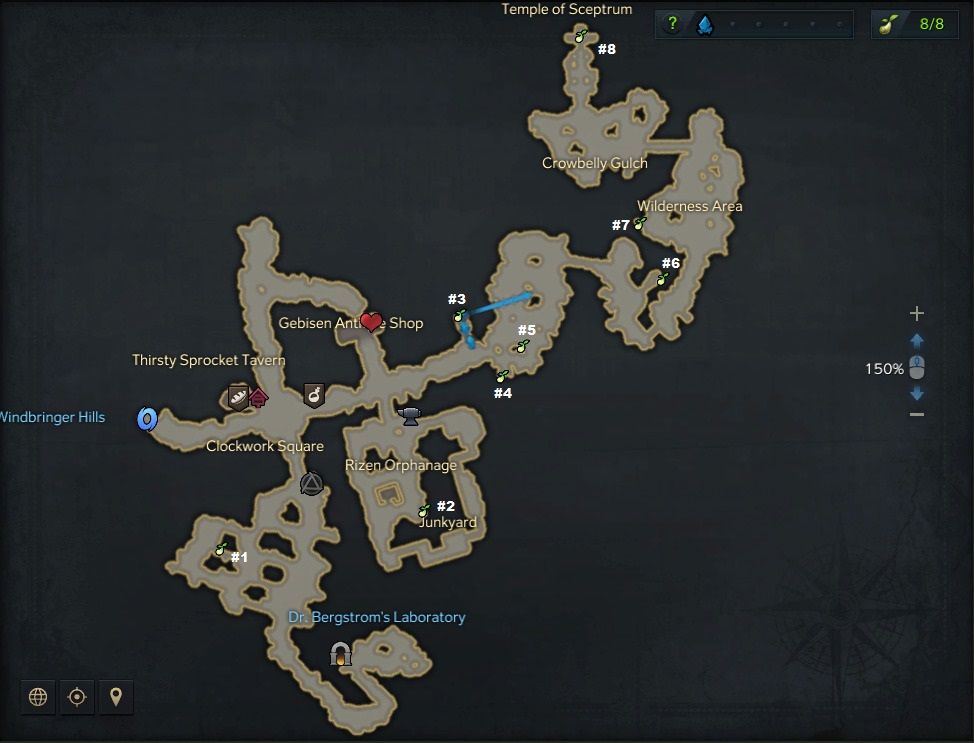 Mokoko Seed #1 is hidden within a bush against housing.
Mokoko Seed #2 can be found in-line with a broken pipe leaking water.
Climb up the ladder to claim Mokoko Seed #3 and also nab the Vista Location.
Mokoko Seed #4 is against a rocky wall.
Mokoko Seed #5 is under a white sheet next to a wooden structure.
Mokoko Seed #6 is laid against a giant set of bones.
Mokoko Seed #7 is tucked away in a small patch of desert vegetation.
The eigth and final Mokoko Seed is at the end of the map, in front of the entrance to the Temple of Sceptrum. It will be awaiting you in the glow gold of the ruins.
1.1.
Arthetine Open World Mokoko Maps
1.2.
Arthetine Dungeon Mokoko Maps
13 Apr. 2022: Guide added.
Show more
Show less