Rattan Hill Mokoko Seeds Locations in Lost Ark
This page provides the locations for all Mokoko Seeds, with maps and explanations, in Lost Ark's Rattan Hill.
TABLE OF CONTENTS OF THIS PAGE
1.
Rattan Hill Mokoko Seed Locations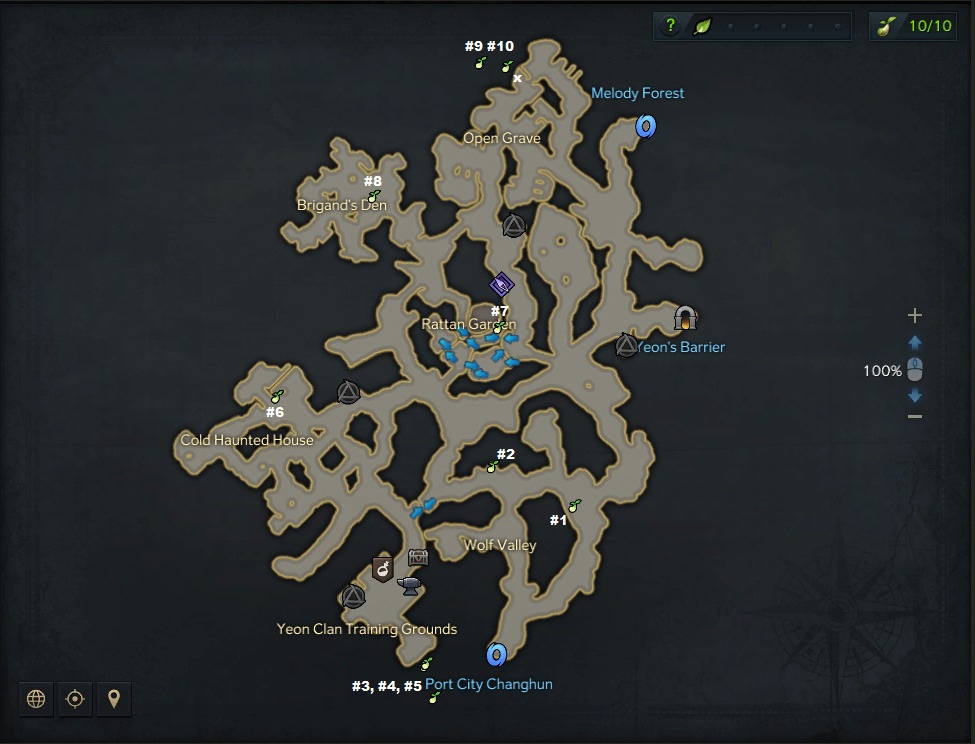 Mokoko Seed #1 is in a small patch of grass.
You will find Mokoko Seed #2 chilling under an ivy covered rock structure.
Mokoko Seeds #3, #4, and #5 are all behind a fence, but you will have to jump over the rock ledge slightly above the fence itself to enter the area.
Mokoko Seed #6 is to the left of a burning bucket.
Mokoko Seed #7 is inside of the tree house, next to a ladder.
you can not miss Mokoko Seed #8 -- it is out in the open.
For Mokoko Seeds #9 and #10, you will need to play Forest's Minuet to gain access to the area they are in.
1.1.
Anikka Open World Mokoko Maps
1.2.
Anikka Dungeon Mokoko Maps
30 Mar. 2022: Guide added.
Show more
Show less