Melody Forest Mokoko Seeds Locations in Lost Ark
This page provides the locations for all Mokoko Seeds, with maps and explanations, in Lost Ark's Melody Forest.
TABLE OF CONTENTS OF THIS PAGE
1.
Melody Forest Mokoko Seed Locations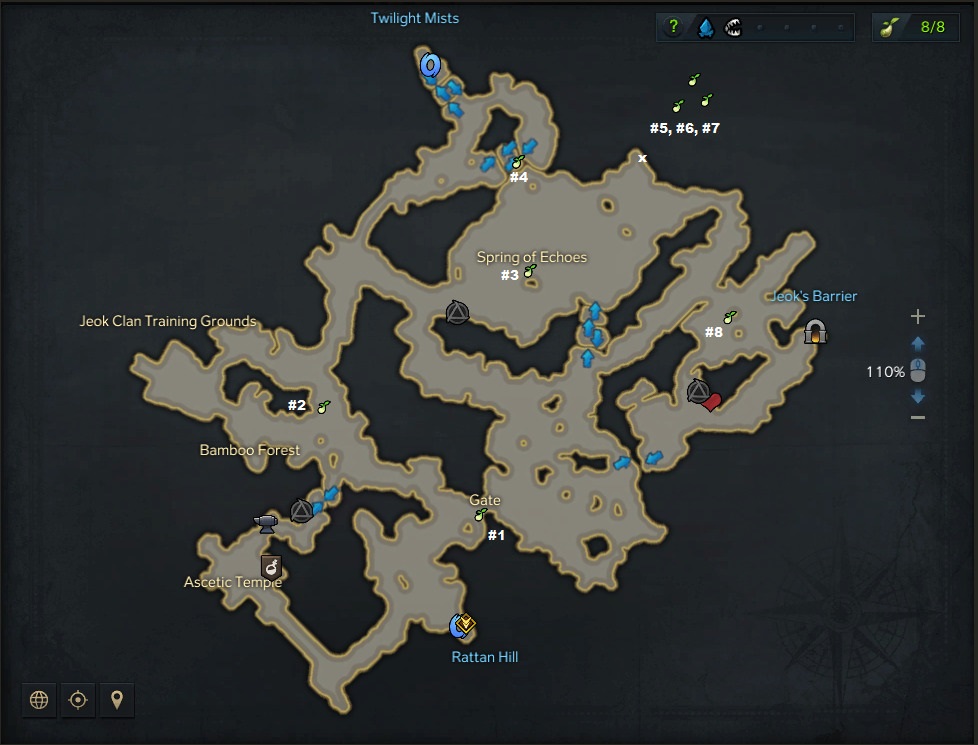 Mokoko Seed #1 is in front of a large entryway.
Chop down the bamboo surrounding Mokoko Seed #2 to collect it.
Mokoko Seed #3 is just in the water in the middle of the Spring of Echoes.
Mokoko Seed #4 is at the top of the waterfall.
Beat down the bushes where the x on the map is and it will lead you to the out of bounds area where you can collect Mokoko Seeds #5, #6, and #7.
Mokoko Seed #8 is to the left of a well.
1.1.
Anikka Open World Mokoko Maps
1.2.
Anikka Dungeon Mokoko Maps
30 Mar. 2022: Guide added.
Show more
Show less