Windbringer Hills Mokoko Seeds Locations in Lost Ark
This page provides the locations for all Mokoko Seeds in Lost Ark's Windbringer Hills.
TABLE OF CONTENTS OF THIS PAGE
1.
Windbringer Hills Mokoko Seeds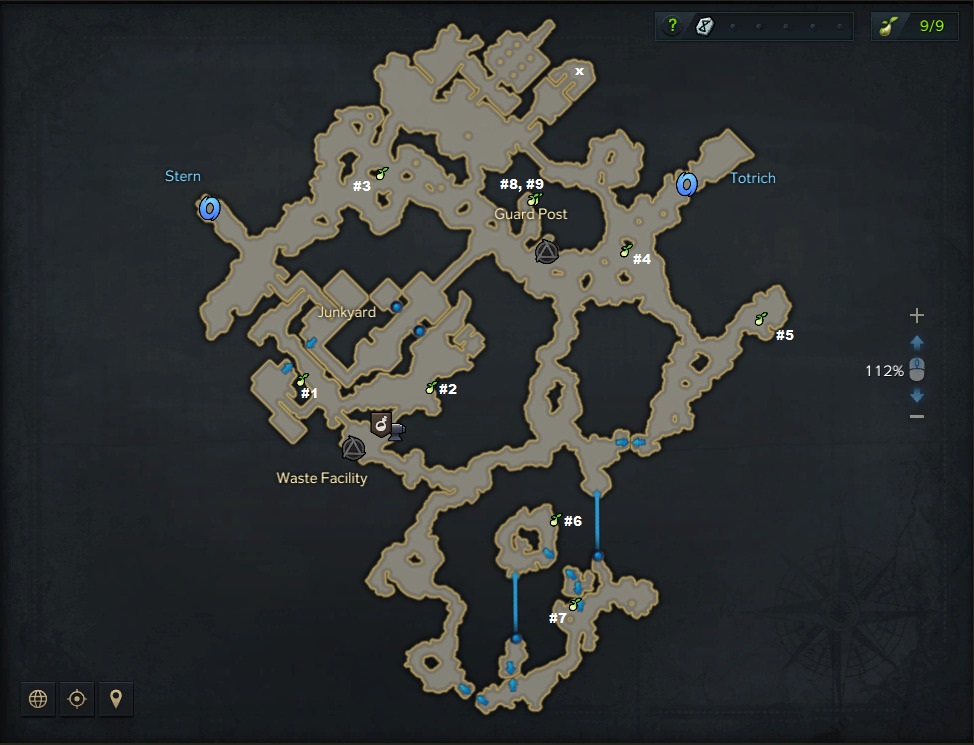 The first Mokoko Seed is located against some metal crates.
Mokoko Seed #2 is beside a large building in plain sight.
Mokoko Seed #3 is behind a cactus.
Mokoko Seed #4 is against a small rock structure.
Mokoko Seed #5 is surrounded by bugs and is laid inside of a bush.
You will not be able to see Mokoko Seed #6, it is hidden by the rocks on the cliff. It is next to a tree with red leaves.
Mokoko Seed #7 is next to a cluster of white rocks.
Mokoko Seeds #8 and #9 are really awkward to get to. The secret location is on the complete other side of the map, which we have marked. To gain entrance to these Seeds, you will also need the Song of Resonance, which will move the statue.
1.1.
Arthetine Open World Mokoko Maps
1.2.
Arthetine Dungeon Mokoko Maps
13 Apr. 2022: Guide added.
Show more
Show less