Frost Mage DPS Gems, Enchants, Professions, and Consumables (MoP 5.4)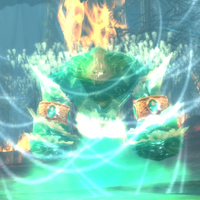 On this page, we present you with the best gems and enchants for a Frost Mage in World of Warcraft MoP 5.4. We also list the best consumables (food, flasks, and potions) and profession-specific perks.
Make sure to check our Gear Optimisation Guide, which serves as a support guide for this page.
The other pages of our Frost Mage guide can be accessed from the table of contents on the right.
This guide has been reviewed and approved by Kuni, one of the best Frost Mages in the world, who raids in Midnight Sanctuary.
If you are above 50% haste raid buffed, then you should replace Haste Rating gems by their Mastery equivalents.
If you are still unsure what the optimal gemming strategy is for your character, you can Ask Mr. Robot for a personalised optimisation of your character's gear, by filling the form below.
2. Enchants↑top
Note that Extra Enchantments can be applied to an item in addition to a Main Enchantment.
3. Consumables↑top
3.1. Food
You should always eat food that gives you Intellect. You will be granted:
3.2. Flask
Your flask should be a
Flask of the Warm Sun.
3.3. Potion
During the encounter, your best choice for a potion will be
Potion of the Jade Serpent.
4. Summing-up Profession Perks↑top
Choosing a profession for your Frost Mage can impact your raid performance. As a rule, you should shy away from gathering professions (with the exception of Herbalism), which leaves the following viable professions for raiding:
Engineering is currently the best profession for Frost Mages, as it provides you with
Synapse Springs, which you can line up every minute with
Presence of Mind (if you chose it as your Tier 1 talent) and
Frozen Orb, and every 3 minutes with both
Alter Time and
Icy Veins, for increased benefits. For your second profession, any of the passive Intellect gain will do, although Tailoring will pull ahead slightly.
5. Changelog↑top
13 Jan. 2014: Added new food items added in patch 5.4.
10 Sep. 2013: Patch 5.4: removed Frag Belt, following its nerf.
20 May 2013: Patch 5.3 update: nothing changed.
24 Apr. 2013: Added legendary meta-gem.
17 Apr. 2013: Modified gemming table to advise players to gem for Haste gems and not Intellect gems.
02 Apr. 2013: Removed green-quality gems.
02 Apr. 2013: Improved advice for choosing your profession.