Riza Falls Mokoko Seeds Locations in Lost Ark
This page provides the locations for all Mokoko Seeds in Lost Ark's Riza Falls.
TABLE OF CONTENTS OF THIS PAGE
1.
Riza Falls Mokoko Seeds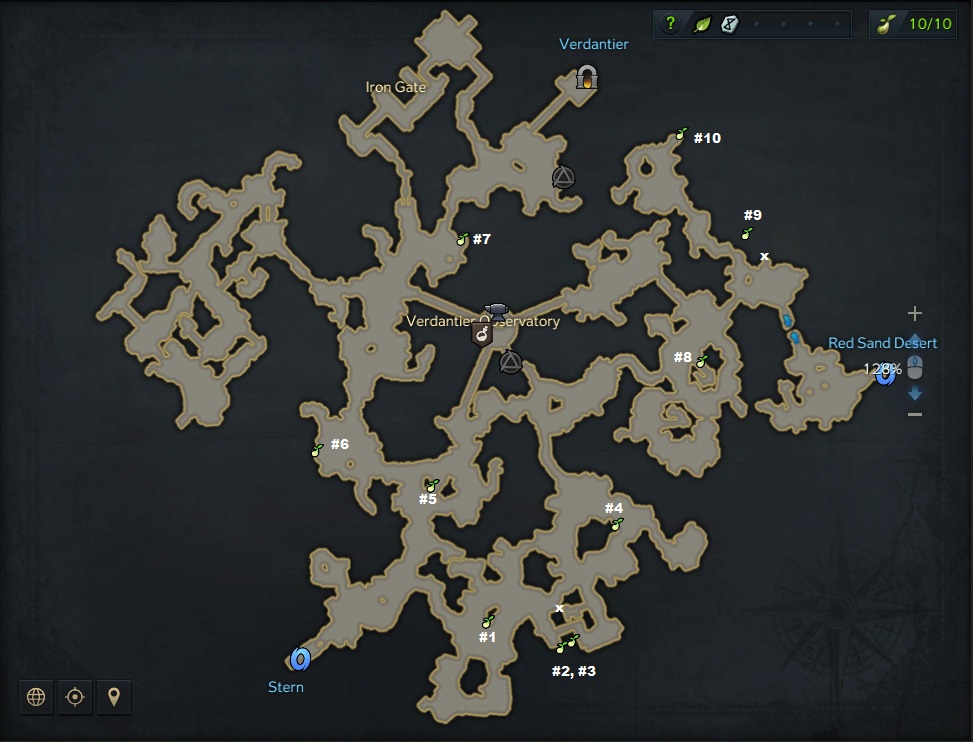 Mokoko Seed #1 is located against the base of a dead tree.
Marked on the map, slide down the conveyor belt to reach Mokoko Seeds #2 and #3.
Mokoko Seed #4 is near a giant claw-type machine.
Mokoko Seed #5 is beside a large set of bones.
Mokoko Seed #6 is located beside a few cacti.
Mokoko Seed #7 is on the cliff edge, inside of a bush.
Mokoko Seed #8 is at the top of the stairs.
Mokoko Seed #9 can be obtained behind a sandfall which takes you off the map.
You will find Mokoko Seed #10 at the end of the path, between two fires.
1.1.
Arthetine Open World Mokoko Maps
1.2.
Arthetine Dungeon Mokoko Maps
13 Apr. 2022: Guide added.
Show more
Show less