Ambassador Faelin Battlegrounds Guide
This guide provides in-depth information to help you play the Nightborne adventurer Ambassador Faelin: your general gameplan, tribe and composition synergy, and additional tips to win with the hero.
TABLE OF CONTENTS OF THIS PAGE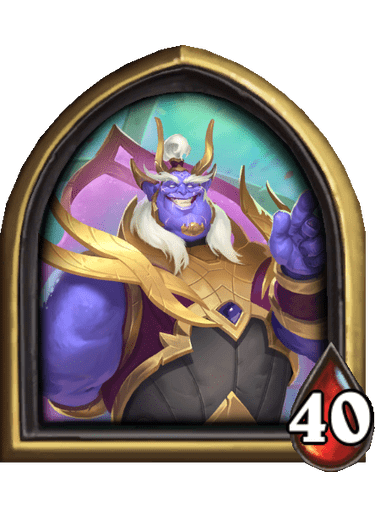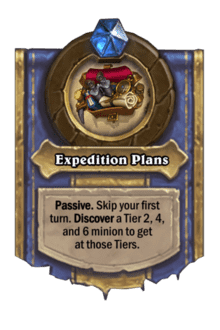 Ambassador Faelin is a hero unlike any other: a passive hero power that rewards you minions just for leveling to Tier 2, 4, and 6. This predetermination of minions comes at the cost of missing your first turn entirely but will set up your direction and provide excellent tempo for the remainder of the game.
Because Faelin has the ability to pick a Tier 6 minion on the first turn of the game with Expedition Plans, it is advised to take your direction from the Tier 6 minion. Undead, Demons, and menagerie builds are often most successful if you are able to find the right minions to scale your board up. Your Tier 2 and 4 minion that are selected can also provide some useful tempo, but do not necessarily have to match the tribe of your 6-drop.
Undead are a great option to build for Faelin as their scaling and best minions are likely to appear as discover options in Expedition Plans. Tier 6 options for Undead include Eternal Summoner, Sister Deathwhisper, and Colossus of the Sun. An extra bonus is the chance to discover one of Undead's most powerful options in Soulsplitter with your Tier 4 discover.
Demons are a solid option as well to secure a top 4 due to the presence of Famished Felbat and Felstomper. These two cards represent different strategies, building big Demons and summoning many small Demons, respectively. If you select one of these options, make sure to look for demons along the way to match the ability of your Tier 6 minion. For example, if you pick up Felbat as an option, lean toward units like Legion Overseer, and if you pick up Felstomper, try and find units like Ring Matron.
Menagerie compositions round out the most viable options for the Ambassador. For your Tier 6 discover, Tea Master Theotar and Mantid Queen will be your best choices, with Foe Reaper 4000 being a considerable option for a Mech minion. From your choices Turn 1, fill out your board with high impact minions from other tribes including Ghoul of the Feast.
1.3.
Important Tips & Interactions
Ambassador Faelin is a strong and flexible hero to play in battlegrounds because not only do you get to choose your direction, but you also get tempo afforded to you by simply leveling to Tiers 2 and 4. Often while playing other heroes, you experience a tempo loss to tier to the next level, but that is not the case for Faelin.
It is best to leverage your additional tempo on Tier 4 by taking the level as soon as you can from Tier 3 to 4. On a standard curve, you will level to Tier 3 on Turn 5 (7 gold). Leveling immediately on Turn 6 is often the correct play as you are afforded another minion via your hero power. Data on first place finishes with Faelin indicates this is done nearly 80% of the time and is invaluable to your late-game success.
Similar from going to Tier 3 to 4, it is also not uncommon to see Faelin players reach Tier 6 on Turn 8 (10 gold) by leveling each turn after that. This effectiveness of this strategy will depend on your health total and the tempo of your opponents but is often the correct play as well if Bob's Tavern does not produce any great minions on Turn 7 (9 gold). Make sure to keep an eye on the health totals and minions played on the left to track how well you stack up to the other 7 players.
Take a look at some videos produced by popular Battlegrounds streamers to get a good idea of what playing Ambassador Faelin at a high level may look like!