Infinite Toki Monster Hunt Guide
Infinite Toki is one of the unique final bosses available at the end of a Witchwood Monster Hunt while playing as the Time-Tinker.
TABLE OF CONTENTS OF THIS PAGE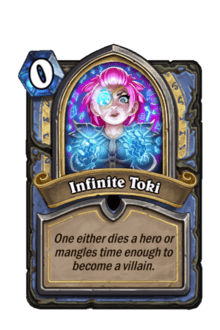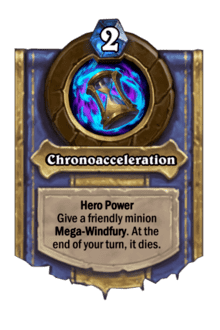 Infinite Toki is a time-sensitive boss that plays similarly to a Tempo Mage and has access to Clockwork Assistant minions to get ahead on the board and will use the Chronoacceleration Hero Power if minions are left unchecked. If you play too slowly, the boss can use the Alternate Timeline card to reset everything in game except your Health.
Against Infinite Toki, your first concern should be to keep the board under control at all times. If you leave any minions on the board, you run the risk of the boss using Chronoacceleration to allow them to attack 4 times for huge damage.
While in control of the board, you should aim to be as aggressive as possible and make full use of the Temporal Loop Hero Power to get the best value from your random effects before the boss can use Alternate Timeline. As the card resets everything in the game apart from your Health, you should not worry about things like card advantage of fatigue damage.
28 Apr. 2018: Guide added.
Show more
Show less