The Whisperer Monster Hunt Guide
The Whisperer is a boss found in the Witchwood Monster Hunt.
TABLE OF CONTENTS OF THIS PAGE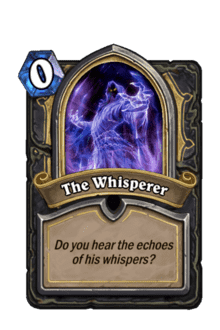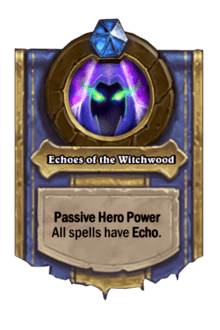 Face Collector is a fun boss that provides the Passive Hero Power, Echoes of the Witchwood for both players. The boss uses a range of Echo-themed cards such as Phantom Militia and Sound the Bells!.
It should be noted that if you are playing as Tess Greymane, the Tracker, this fight can be immediately won by using Scavenge to Discover A Small Rock before any Class spells have been played and then use it in combination with Echoes of the Witchwood to repeatedly damage the boss.
For any other Monster Hunter, the boss can easily be defeated by controlling the board. You should save your spells as long as possible so that you have more Mana available to take advantage of the Echo effect. However, the first priority should be keeping the board clear as the boss as the potential to spiral out of control with cheap spells like Mark of the Lotus.
29 Apr. 2018: Guide added.
Show more
Show less