Mage in Blue Cloth Transmog (Legion 7.2)
Table of Contents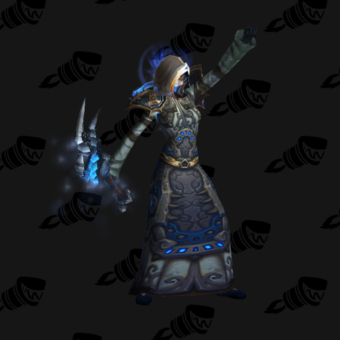 This battle mage is ready for the front lines. The silver work makes the robe appear armored and able to take a few hits. Yet it still looks opulent with the hints of gold threading through it. The bristling arcane power makes her practically glow.
What they are wearing:
Head:

Cowl of Benevolence

;
Shoulders:

Fearless Gladiator's Satin Mantle

;
Alternative Shoulders:

Pauldrons of the Aldor

;
Cloak:

Hidden Cloak

;
Chest:

Chronomancer Robes

;
Hands:

Arcane Gloves

;
Waist:

Blossoming Belt

;
Feet:

Ethereal Boots of the Skystrider

;
Staff:

Greatstaff of the Nexus

.
12 May 2017: Added Mage in Blue cloth transmog.
+ show all entries
- show only first 2 entries