Lunar Festival 2019 Guide (BfA 8.1)
Table of Contents
The Lunar Festival is the World of Warcraft counterpart of the Chinese New Year.
The event mostly revolves around firing up fireworks and visiting Elders throughout the World of Warcraft. Most of the task to perform are open to players of any level, with the exception of killing Omen, the boss of the event, in Moonglade.
The event takes place in capital cities, Moonglade, and many villages where Elders can be found. Many rewards can be earned, though most people will solely focus on the pet reward.
This guide will walk you through everything you need to know to complete the event. If you have done the event in previous years, then you will be interested to know that the event has undergone the following changes in 2019:
The Lunar Festival is a rather short event during which you will mostly spend your time visiting elders to gather the coins that you need to buy the rewards. In addition, there is a small event in Moonglade during which you can kill Omen.
The Lunar Festival is a 2-week event. This year, it starts on February the 17th and finishes on March the 3rd.
There are no daily tasks, so the entire event can be completed in a single day, if you wish to do so.
1.2.
Location and Relevant NPCs
The event starts in any of the capital cities. Lunar Festival NPCs will give you the first of the introductory quests. Then, you are sent to Moonglade where you will find the reward vendors Fariel Starsong and Valadar Starsong (who also gives you the last quest). Lunar Festival Vendors also sell fireworks in capital cities during the event.
In addition, you can visit the elders located in many cities and villages of World of Warcraft. They will give you the coins you need to buy the rewards from the vendors.
The currency of the event is

Coin of Ancestry. You will earn these coins by visiting the elders scattered throughout the world. During a single Lunar Festival, you can earn a fixed number of 84 of these coins, so you will have to spend them carefully (see below).
These coins have no duration, so you will be able to spend the coins that you have collected in the previous editions (provided that you have kept them).
The pets are the only rewards that will appeal to almost everyone. The rest of the rewards are clothing items and fireworks, which are mostly needed to complete some of the achievements.
The Lunar Festival will reward players with a specific pet:

Lunar Lantern (Alliance) or

Festival Lantern (Horde). This pet is sold for 50

by Valadar Starsong.

Red Dragon Body Costume (10

),

Red Dragon Head Costume (25

),

Red Dragon Tail Costume (25

),

Green Dragon Body Costume (10

),

Green Dragon Head Costume (25

),

Green Dragon Tail Costume (25

),

Blue Dragon Body Costume (10

),

Blue Dragon Head Costume (25

),

Blue Dragon Tail Costume (25

),

Everlasting Alliance Firework (25

),

Everlasting Horde Firework (25

), and

Lunar Elder's Hearthstone (30

) can all be purchased from Fariel Starsong.
Fariel Starsong also sells Heirloom upgrades for armor pieces:

Festival Dumplings are sold by Valadar Starsong for 1

and
Moonglow is sold by the Lunar Festival Vendor for 15

.
To complete one of the achievements, you will have to spend 5

to buy one of these items from Valadar Starsong:
In addition, you can buy, for 5

each, the following patterns from Fariel Starsong:
Like clothing pieces, for most people, fireworks will only be used to obtain some of the achievements. You can buy them from the Lunar Festival Vendor:
Note that only Red Rocket Clusters and Festival Firecrackers are needed for the achievements.
Additionally, Engineers can buy (from Fariel Starsong) patterns that will enable them to craft various fireworks-related items:
Note that

Firework Launcher is used to fire regular firework rockets while

Cluster Launcher is used to fire cluster rockets.
The following vanity items are available during the event:
Since 2018, Fariel Starsong sells 4 crowns that you can use for transmogrification purposes for the time of the event. They cost 25

.
2.8.
Achievements and Title
The meta-achievement of the event is

To Honor One's Elders. It rewards the Elder title, counts towards

What a Long, Strange Trip It's Been, and requires you to complete all the achievements related to the event:
The first thing you should do is the small quest chain that starts with The Lunar Festival, given in capital cities by Lunar Festival Emissaries to Alliance players and Lunar Festival Heralds to Horde players.
This first quest must be turned in to a Lunar Festival Harbinger. You will find these NPCs in capital cities during the event. The follow-up quest is Lunar Fireworks, which you can complete by firing up fireworks that you can buy from the nearby vendor. After doing so, you will receive Valadar Starsong. Before you use your

Lunar Festival Invitation (a reward from the previous quest) to teleport to Moonglade and talk to Valadar, make sure that you buy approximately 50 Cluster Rockets from the Lunar Festival Vendor in your capital city (this is needed to summon Omen later on).
3.1.
Elune's Blessing & Omen
Valadar will give you the Elune's Blessing quest. Simply go to the south eastern part of the lake in Moonglade. There you need to summon Omen, the creature that needs to be killed (with a raid group preferably). To do so, keep firing up Cluster Rockets from the launchers on the shore of the lake.
Several Minions of Omen will start appearing. If you keep killing them and firing up rockets, Omen will eventually appear and your group should have no problem bringing him down.
Once Omen is dead, standing next to its corpse will grant you the

Elune's Blessing buff, which completes the quest. Note that you can get the buff even if you did not participate in the actual fighting or if you arrived after the boss was killed.
The rewards for completing Elune's Blessing are an

Elune's Lantern, a vanity item that you can use to create

Elune Stones (another vanity item), and a

Lunar Festival Fireworks Pack, which contains rockets and cluster rockets.
For elders located in dungeons, simply click the WowDB link and you will be given their location.
Gaining the buff will also reward you with the

Elune's Blessing achievement.
There are 84 Elders to visit in total. In this section, we will show where the Elders are located for a given continent. We will not give exact coordinates as each Elder you visit will give you a quest that instantly completes, making it easier to spot them on the minimap (provided that you enabled the highlight of low-level quest givers).
All the Elders give you a similar quest that rewards 1

and a

Lucky Red Envelope, which can contain an

Elder's Moonstone or a

Lucky Rocket Cluster.
While visiting the Elders, you will obtain all the coins-related and elders-related achievements.
Note that with achievements now being account-wide, you should be able to obtain

Elders of the Horde on a Horde character and

Elders of the Alliance on an Alliance character (which makes things much easier).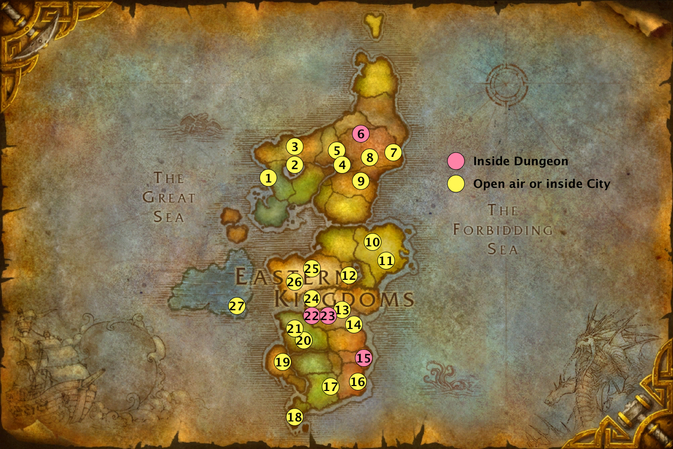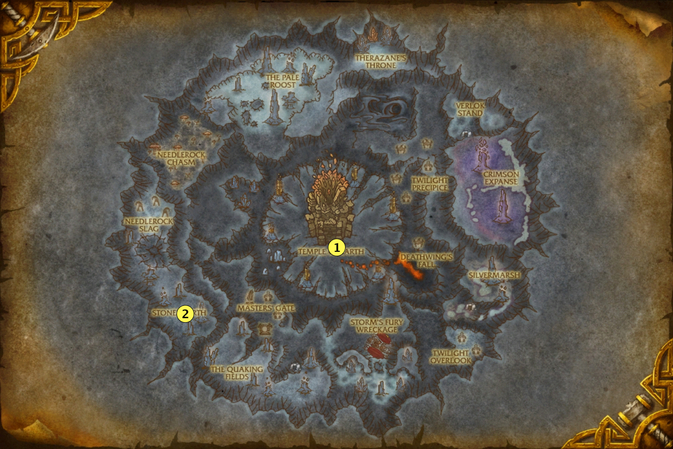 Elder Stonebrand: entrance of Temple of Earth (Deepholm)
Elder Deepforge: Stonehearth (Deepholm)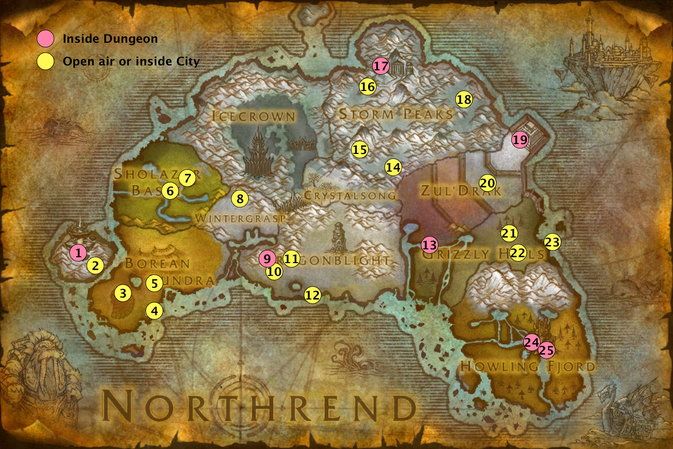 5.
Remaining Achievements

Elune's Blessing is granted after killing Omen for the first time and all the coins-related and elders-related achievements are obtained while visiting the Elders. The 3 remaining achievements are:

Lunar Festival Finery,

Frenzied Firecracker, and

The Rocket's Red Glare.
5.1.
Lunar Festival Finery
To complete this achievement, simply acquire a festive piece of clothing from Valadar Starsong. This will cost you 5

.
5.2.
Frenzied Firecracker
To complete this achievement, buy 10

Festival Firecrackers from a Lunar Festival Vendor in a capital city. Then, quickly use them all. Note that there is a short cooldown so you should aim at using a new Firecracker as soon as the cooldown is off.
5.3.
The Rocket's Red Glare
To complete this achievement, proceed exactly the same as for

Frenzied Firecracker, just that you will use

Red Rocket Clusters instead. Note that you need to stand next to a Cluster Launcher to be able to use these items.
We hope that this guide will have answered every question you had about the Lunar Festival. If not, we encourage you to leave a comment or contact us by e-mail, we will be happy to address the issue you encountered.
29 Jan. 2019: Added new costume color variations and the new Hearthstone toy.
19 Feb. 2018: Added Weathered Heirloom Armor Casing and new 2018 crowns.
21 Jan. 2017: Added 2017 toys.
01 Feb. 2016: No changes since 2015.
20 Jan. 2014: Updated for 2014.
+ show all entries
- show only first 2 entries