Dark Ranger Hunter Mail Transmog (Legion 7.2)
Table of Contents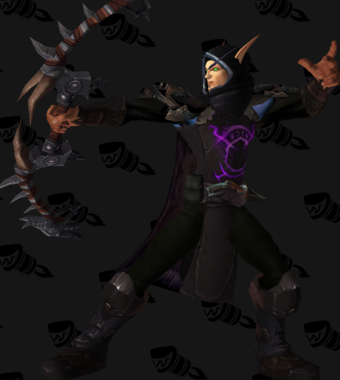 Dark Ranger Velonara walks by me, dressed all in black. I know she can kick my ass. But damn, that is one sweet outfit. Thanks to the black hood and Nightfall Tabard in Legion we can now create that same Dark Ranger look.
What they are wearing:
11 May 2017: Added Dark Ranger Hunter transmog.
+ show all entries
- show only first 2 entries