Ruby Life Pools Dungeon Guide: Location, Boss Strategies, Trash, and Loot
Welcome to our guide to the Ruby Life Pools dungeon in the Dragonflight World of Warcraft expansion. This guide will cover everything you need to know about the dungeon, including how to get to it, its layout, the trash and boss mechanics within, and its loot.
1.
Getting into Ruby Life Pools
Ruby Life Pools is a leveling dungeon located in the newly introduced zone of The Waking Shores in the Dragon Isles. The nearest flight point for both Alliance and Horde players is Ruby Life Pools, The Waking Shore. Upon arrival, head a short way south until you see the dungeon to the left of the mountain.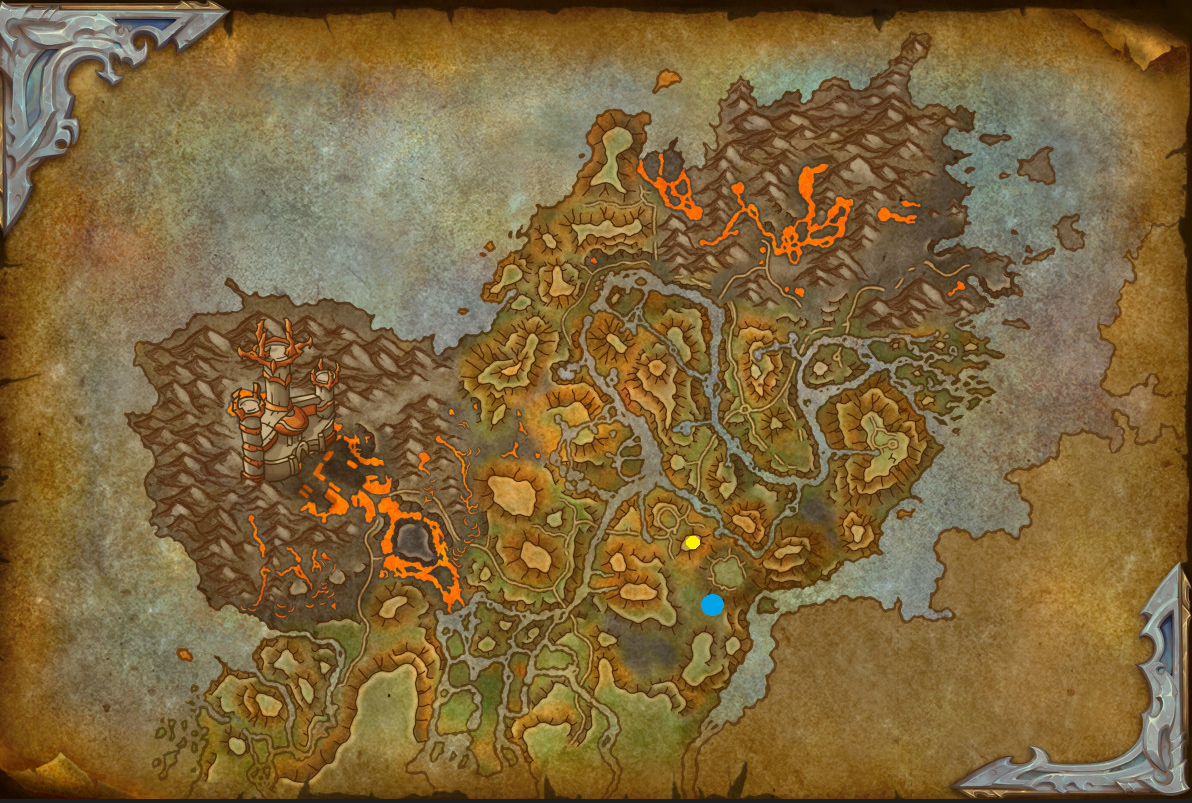 This guide will focus on an extensive overview of the dungeon, providing vital information to complete it across all difficulties (Normal,

Heroic, and

Mythic). We will cover all 3 boss fights supported by the most notable trash enemies in the dungeon and their important abilities. If you would like to learn about the other Dragonflight Dungeons or the upcoming Mythic+ season instead, please see our overviews linked below. Otherwise without further ado, let us begin!
2.
Ruby Life Pools Layout
3.
Unlock a Checkpoint Throughout the Dungeon
There is only one unique checkpoint upon death, and that is upon defeating the first boss of the dungeon, Melidrusa Chillworn. You can use the Radiant Drake to fly towards the next area Ruby Overlook where you can find the remaining bosses of the instance Kokia Blazehoof and Kyrakka and Erkhart Stormvein.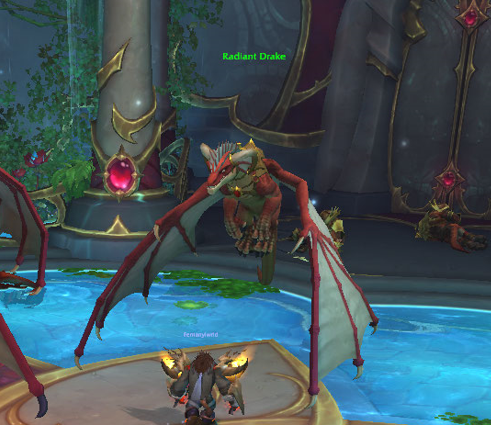 4.
Infusion Chambers and Melidrussa Chillworn
4.1.
Notable Trash Before Melidrussa Chillworn
The first "mini-boss" you will face is located at the end of The Infusion Chambers area just before engaging the first boss of the dungeon - Melidrusa Chillworn. He is more known as Defier Draghar, with significantly more health than the rest of the non-boss-enemies, having 2 important abilities to watch out for:
Steel Barrage is an incredibly tough tank-buster channel, use active mitigation to help you survive. In addition, every time a tick of Steel Barrage goes through, it will spawn a Motel Steel fragment on the ground that does damage upon contact.
Watch out for Blazing Rush, the deadly charge targets a random player and upon contact will deal massive damage, it will also leave a tough Bleed effect on you, so avoid this at all cost. A common strategy for the Blazing Rush ability is to stack near a wall and "bait" the charge so you increase the uptime on all melee damage dealers!
4.2.
Melidrussa Chillworn Boss Guide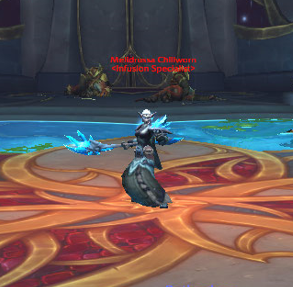 Periodically, Melidrusa Chillworn will spawn Hailbombs on each player, leaving a block of ice on the ground. They will permanently stay on the floor and if you ever get in contact with one, it will deal massive damage. It is best to "bait" them close to each other to save space around the room.
The boss will occasionally cast Chillstorm on a random player; quickly move out from the center of the storm. During the Chillstorm everyone from your party will take damage, and at the end of the cast it will explode, damaging everyone. This effect will push you back so make sure you do not hit any existing Hailbombs fragments on the ground.
Once the boss casts Awaken Whelps, be ready to deal AoE damage to quickly defeat them. On Mythic difficulty, once the boss has finished the Awaken Whelps cast, she will go into a Frost Overload, pulsating damage to everyone until you have broken the Ice Bulwark and interrupted her.

Prepare to use healing cooldowns during Chillstorm. Not only will everyone take damage during it, but at the end of the explosion if people are not "topped up" they might die because of the high damage of the explosion.
On Mythic difficulty, use your healing cooldowns to cover the damage coming from Frost Overload.
5.
The Ruby Overlook and Kokia Blazehoof
5.1.
Notable Trash Before Kokia Blazehoof
Immediately after defeating Melidrusa Chillworn, hop on the one of the Radiant Drakes, who will carry you to the next area of Ruby Overlook.
On

Mythic difficulty, there are 2 additional "mini-bosses" located in this area that you are going to face prior to engaging Kokia Blazehoof: Thunderhead, located to the left after landing, and Flamegullet, located to the right after landing, with each of them having unique abilities.
Thunderhead is slightly harder to deal with of the two. Dodge Storm Breath at all cost, as only a few ticks of this frontal will likely kill you.
Beware of Thunder Jaw, the "tank-buster" ability that will always go on the tank, dealing high damage and knocking them back.
Last but not least, watch out for Rolling Thunder debuffs. It will always apply 2 applications, each of them going on a random player from your party. Upon expiring, it will deal massive damage to all players within 100 yds, so the best way to deal with it is to let your healer dispel one target and wait until the second debuff expires, so you can delay the damage coming out of it. Upon dispelling, it will deal the full damage that you would normally get upon the debuff expiring.
Flamegullet is the easier "mini-boss" that you must face. Dodge his Flame Breath frontal cast at all cost.
The drake will also cast Fire Maw on your tank; the "tank-buster" ability will deal massive damage followed by a lingering damage-over-time Fire effect.
Finally, once Flamegullet is below 50% health it will cast Molten Blood, which can be treated as an Enrage effect that cannot be dispelled and will deal damage to all players within 60 yards. The longer the Flamegullet stays alive the more stacks of Molten Blood it will get, increasing its damage with every tick, hence why you want to delay your damage cooldowns to nuke it faster during this "burn phase".
In order for Kokia Blazehoof to become active, you must first defeat the 4 Blazebound Destroyers located around the map. Each of them will be supported by another type of non-boss-enemy; here are more details:
5.2.
Kokia Blazehoof Boss Guide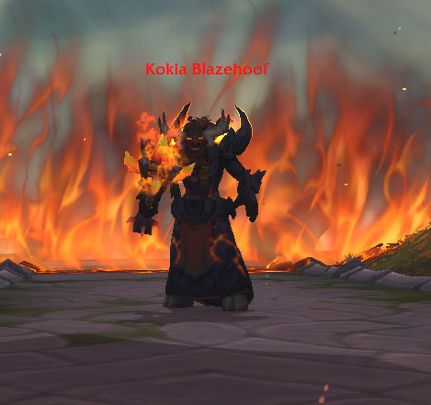 Beware of Blazebound Firestorm's Inferno cast, as it will deal unavoidable AoE damage to everyone in your group. This is a good place to use your healing cooldowns.
Ruby Overlook and Kyrakka and Erkhart Stormvein

5.3.

Notable Trash Before Kyrakka and Erkhart Stormvein
Upon defeating Kokia Blazehoof, you will head down the stairs toward the last boss of the dungeon, Kyrakka and Erkhart Stormvein. There are a few important mob-types that you must pay attention to while going there:
In order to activate Kyrakka and Erkhart Stormvein, you need to defeat High Channeler Ryvati, which is the second "mini-boss" of the dungeon. Here are the abilities you should watch out for:
5.4.
Kyrakka and Erkhart Stormvein Boss Guide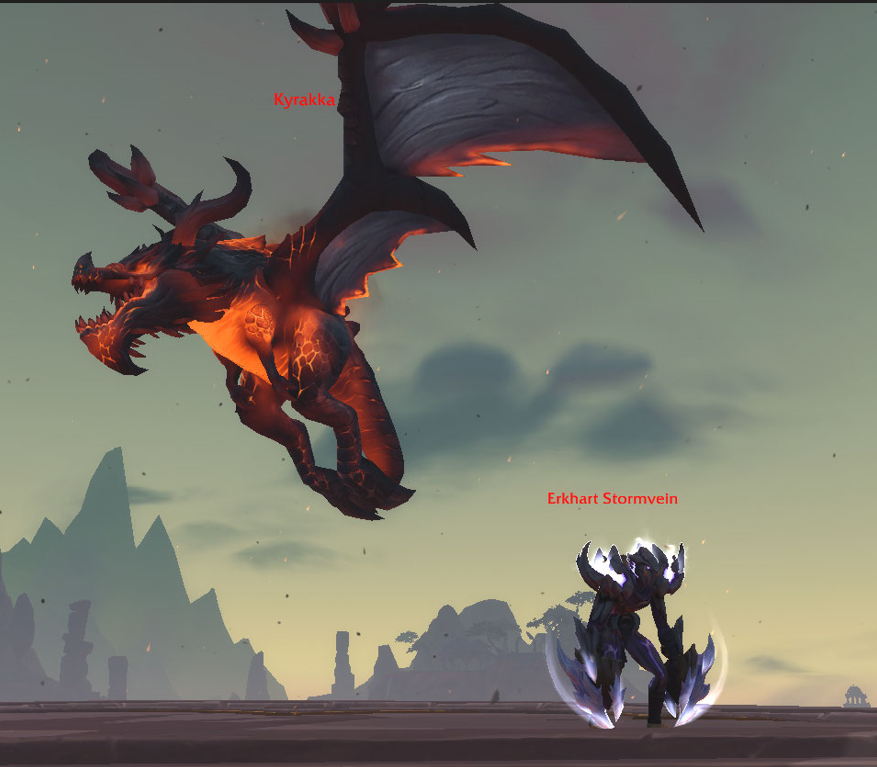 This is one of the hardest 2-phase fights you will face. In the beginning of the fight you will be fighting Erkhart Stormvein, but once he reaches 50% health Kyrakka will join him, starting the Second Phase. Prior to that, there are several abilities you must avoid from both bosses:
Once Kyrakka is casting Roaring Firebreath, move Erkhart Stormvein closer to allow for your damage dealers to cleave both targets.
Beware of Stormslam cast; it will deal massive frontloaded damage and apply a debuff to you that will increase Nature damage taken by 100%. This effect stacks and it is dispellable, so ask your healer to remove it as quickly as possible.
Be ready to top up your teammates once they have Infernocore on them.
Dispel tank after each debuff coming from Stormslam.
During Phase 1 of the fight Kyrakka will periodically target one player from your party to cast Flamespit on. Make sure to top them up as the hit will also apply Infernocore stacks.
However, during Phase 2 of the fight, once Kyrakka is down and is casting Flamespit, it will deal damage to everyone and also apply Infernocore stacks. This is a good place to use your healing cooldowns.
6.
Ruby Life Pools Loot Table
6.1.
Melidrussa Chillworn
6.3.
Kyrakka and Erkhart Stormvein
7.
Ruby Life Pools Achievements
There are 8 total achievements to obtain in Ruby Life Pools:
25 Nov. 2022: Guide added.
Show more
Show less