Dreamsurges Guide
Dreamsurges are a new public event available in Patch 10.1.7. The growth of a new World Tree is causing the energies of the Emerald Dream to manifest through the Dragon Isles. Players must defeat the chaos brought about by the Druids of the Flame for various rewards!
Each week, one of the four original Dragon Isles zones will be affected by a Dreamsurge. Every 30 minutes, a major Waking Dream portal will open in the affected zone as a group event. While active, the zone will be granted a buff that increases Experience gains for players in the area by 25% (

Dreaming Winds).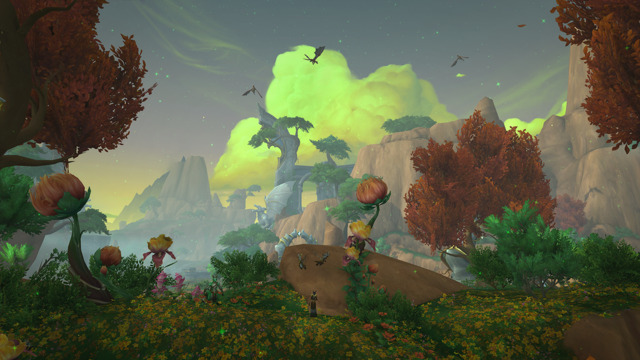 Dreamsurges provide you with a weekly quest that rewards

Dreamsurge Chrysalis which can be turned in for Item Level 415 Champion Gear at Archdruid Hamuul Runetotem.

Dreamsurge Coalescence drops from mobs in an active Dreamsurge. The currency is used to buy Item Level 402 Bind-to-Account gear.
2.
Dreamsurges Intro Quest
Seek out Hamuul Runetotem in Valdrakken to receive the Surging Dreams quest. You can also go directly to the Dreamsurge icon in whichever zone is affected.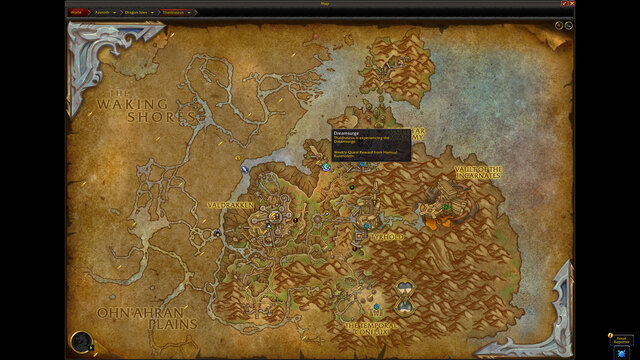 3.
What is the Goal of a Dreamsurge?
Players must kill Druids of the Flame, destroy their altars, and dragonride through their reinforcements to fill the bar to 100%. Once done, a Flame Lieutenant will spawn who drops

Charred Elemental Remains once defeated. When you combine 20, you will receive the

Renewed Magmammoth mount.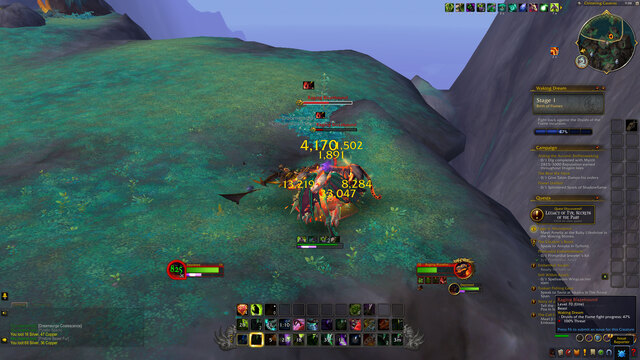 When you hover over the Dreamsurge icon, you will see World Quests affected by the Dreamsurge.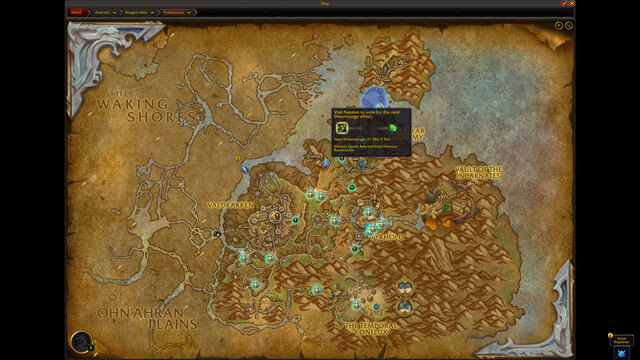 During Dreamsurges, minor Waking Dream portals can be found scattered across the affected zones. These can be defeated by solo players or small groups. Waking Dream portals are marked on the map with the following icon: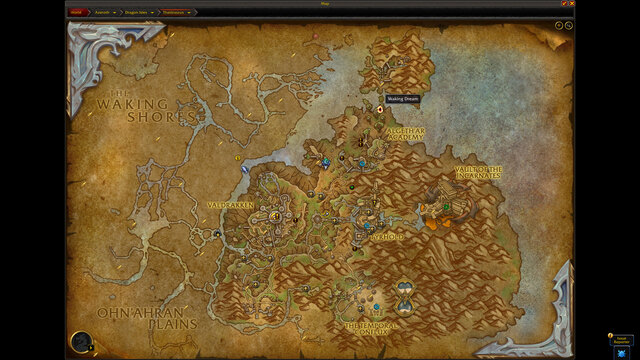 Those participating in the event can vote to shape the incoming Dreamsurge, providing players with various useful, powerful, or chaotic buffs. A new buff will be selected every 30 minutes while the event is active for that region. Talk to Naralex near the gear vendors to vote for your desired buff.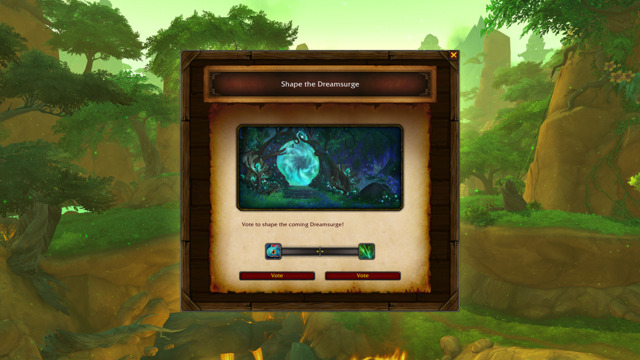 You can farm two types of currencies from Dreamsurges.
Dreamsurge Coalescence

— Obtained from completing a variety of activities in a Dreamsurge.

Dreamsurge Chrysalis

— Obtained from the weekly quest.
7.
Dreamsurge Coalescence
You can get the currency by completing activities inside a Dreamsurge, including World Quests, killing Elites, and more.

Dreamsurge Coalescence can be turned in for Item Level 402 BoA gear at Celestine the Harvest.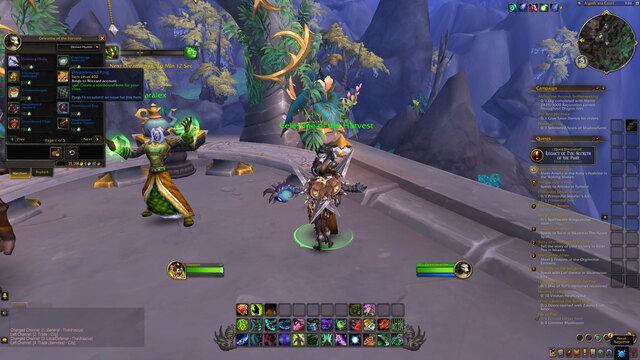 Dreamsurge Coalescence can be turned in for the following items: items.
Renewed Magmammoth

(mount);

Duskwing Ohuna

(mount);

Cheddar

(pet);

Crimson Swoglet

(pet);

Dreamsurge Remnant

;

Friendsurge Defenders

.

Dreamsurge Chrysalis can be obtained from the weekly quest. It is turned in for Item Level 415 Champion Gear at Hamuul Runetotem.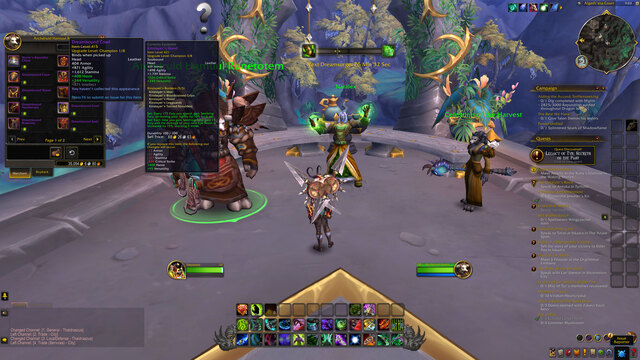 9.
Dreamsurge Weekly Quest
Shaping the Dream requires you to collect 100

Dreamsurge Coalescence by completing activities in the zone, World Quests, discovering hidden stashes, and killing rare elites.
03 Sep. 2023: Guide added.
Show more
Show less