Mists of Tirna Scithe Quick Dungeon Guide: Video, Boss Strategies, and Trash
Welcome to our quick guide to the Mists of Tirna Scithe dungeon in the Shadowlands World of Warcraft expansion. This guide aims at giving you proper direction to complete the dungeon (boss strategies and trash mobs) without being unnecessarily long. We also have encounter journal pages, for those who want a complete breakdown of the abilities.
TABLE OF CONTENTS OF THIS PAGE
1.
Ready Check Pull Video
2.
Quick Guide to the Bosses in Mists of Tirna Scithe
Please consult our Mists of Tirna Scithe encounter journal pages for more information regarding what the bosses do exactly in each difficulty.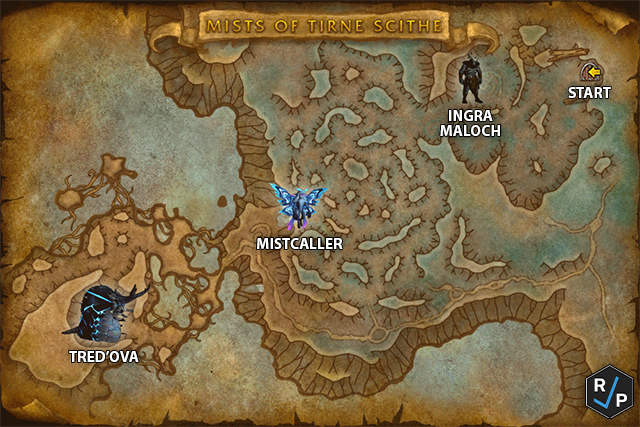 Always prioritize killing the add over the boss.
Dodge the frontal cast from the add ( Bewildering Pollen).
Interrupt Maloch as soon as the blue swirlies start spawning, and dodge the swirlies ( Tears of the Forest).
Do not hit Maloch when he has the damage reflect buff ( Embrace Darkness).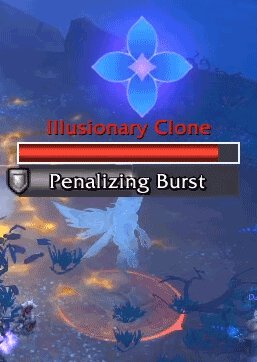 Clone with symbol
Symbol example #1 — Flower symbol stands out because it is circled

Symbol example #2 — Leaf symbol stands out because the other symbols are all flowers

Symbol example #3 — Flower symbol stands out because it is hollow
Dodge the green and blue swirlies.
Outrange your partner to break the purple beam ( Mind Link).
The tank needs to pick up the adds while everyone focuses them down, and the fixated player should run away from them ( Mark the Prey).
3.1.
Before the First Boss (Ingra Maloch)
Tirnenn Villager
Drust Soulcleaver
Drust Harvester

3.2.
Between the First Boss (Ingra Maloch) and the Second Boss (Mistcaller)
Use the following instructions to navigate the mist maze.
Stand beside each misty stone and remember the symbol it shows (there are 4 stones in each area).
Attempt to walk through the mist covering the different stone's pathway (getting it wrong just puts everyone back at the beginning).
As for the problematic trash, please refer to the list below.
Mistveil Defender
Mistveil Tender
Mistveil Shaper
3.3.
Between the Second Boss (Mistcaller) and the Third Boss (Tred'ova)
Spinemaw Staghorn
Spinemaw Acidgullet
Spinemaw Larva

30 May 2020: Guide added.
Show more
Show less