Ping System Guide
The new World of Warcraft Ping System allows you to efficiently communicate with teammates. The following guide explains how the system works in detail.
TABLE OF CONTENTS OF THIS PAGE
Patch 10.1.7 adds a new Ping system to World of Warcraft that allows you to quickly communicate with your team without having to use voice or text chat.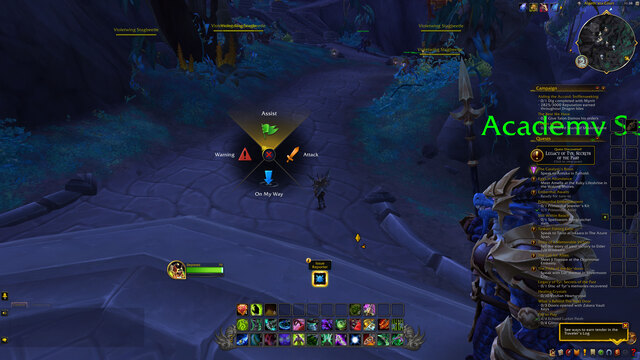 A Ping System tutorial can be accesed on the Options > Ping System page.
Holding the G button opens up a ping wheel where you can quickly call out commands such as Attack, Assist, Warning, and On My Way.
Drag your mouse for the desired ping.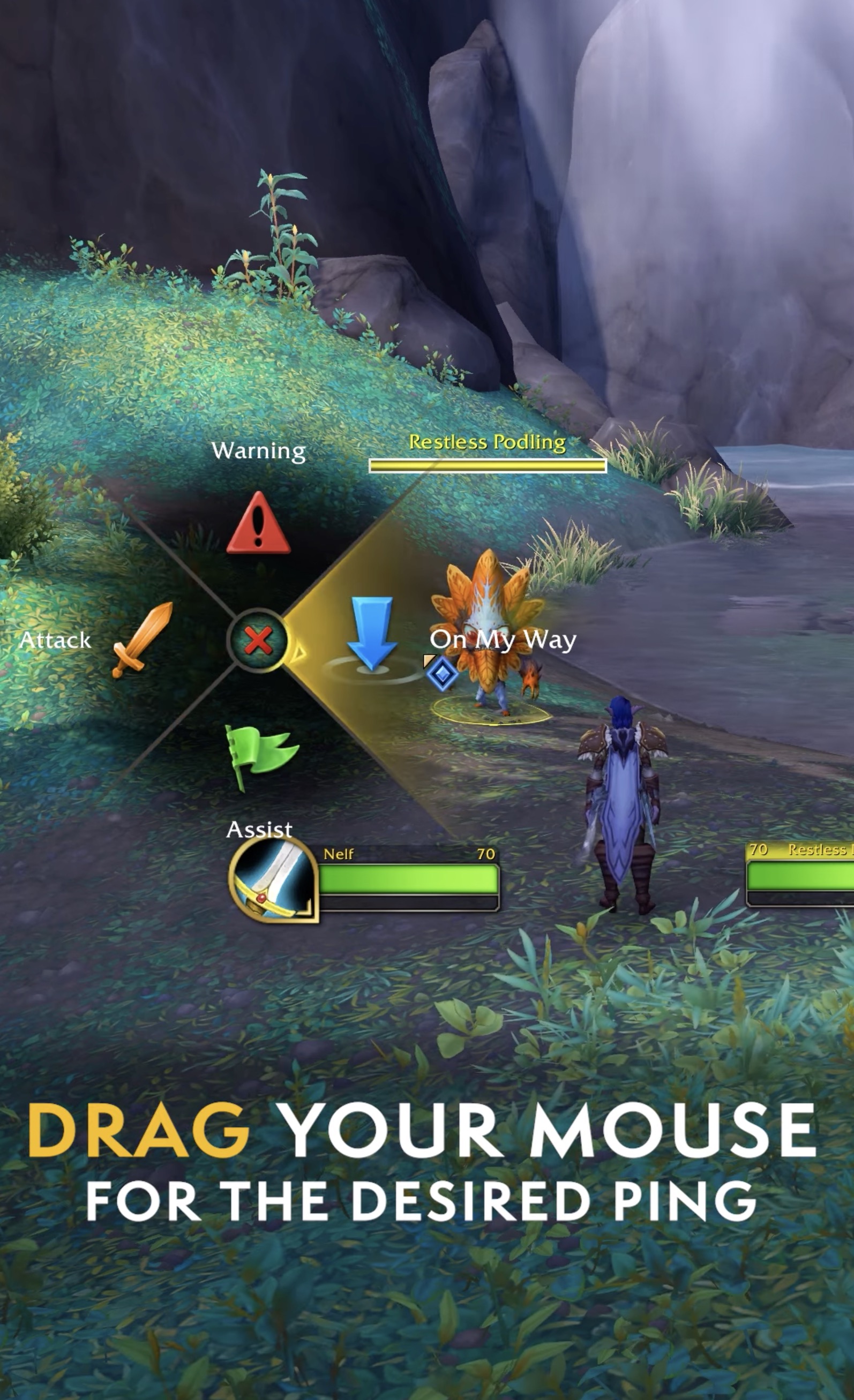 You can ping a location, a unit, or a unit frame.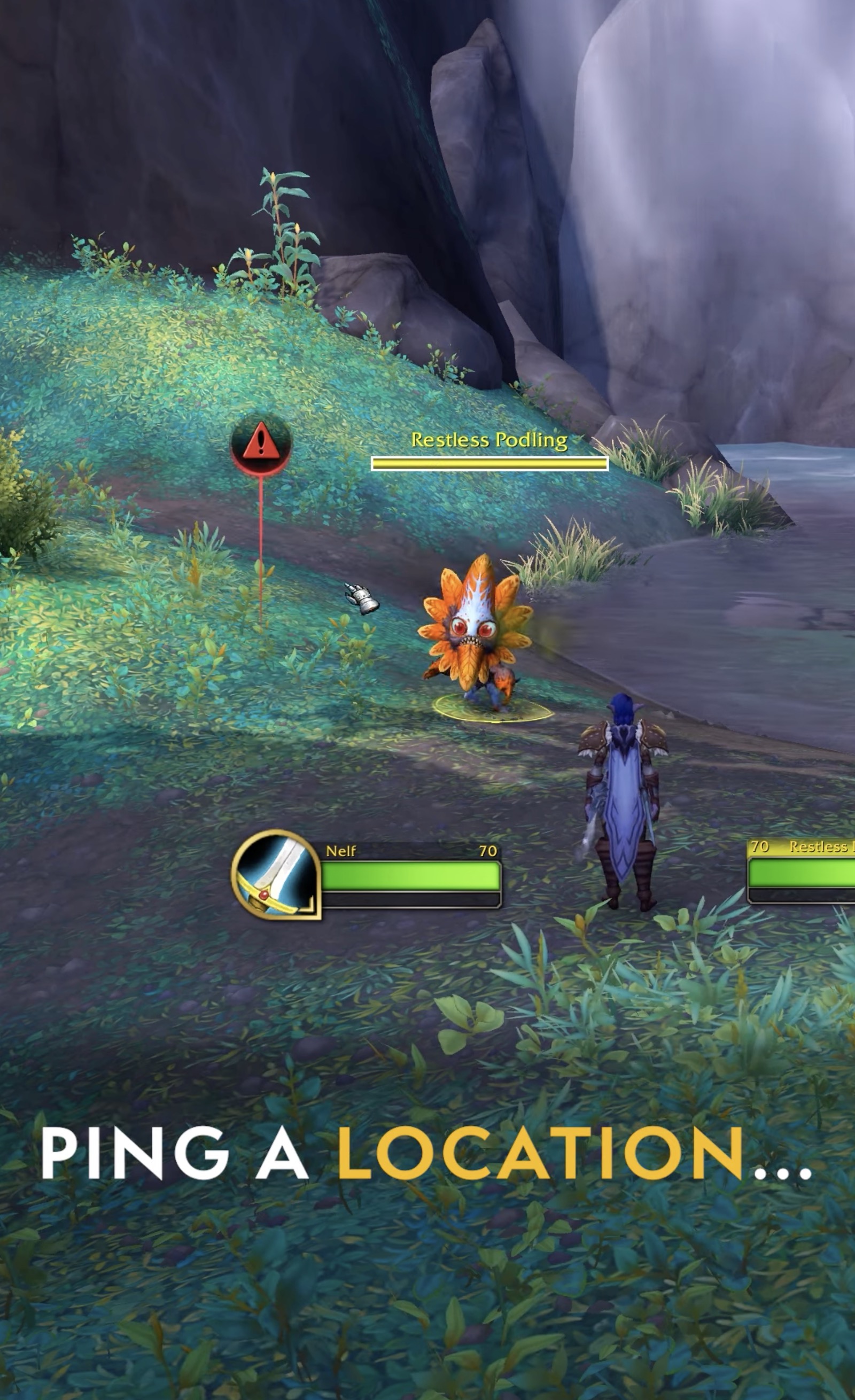 You can also send contextual pings by pressing G while the cursor is on an enemy, the ground, or the unit frames.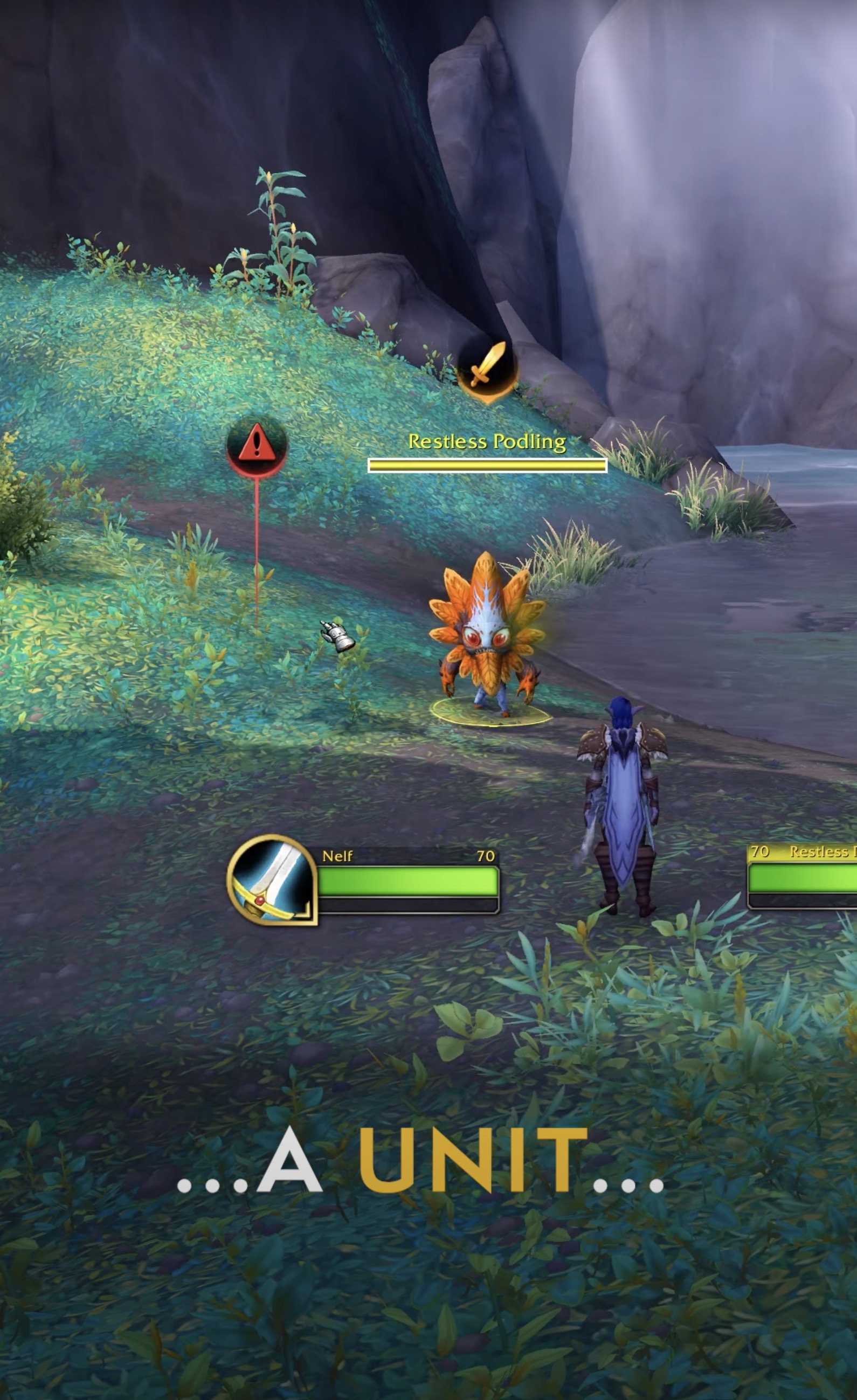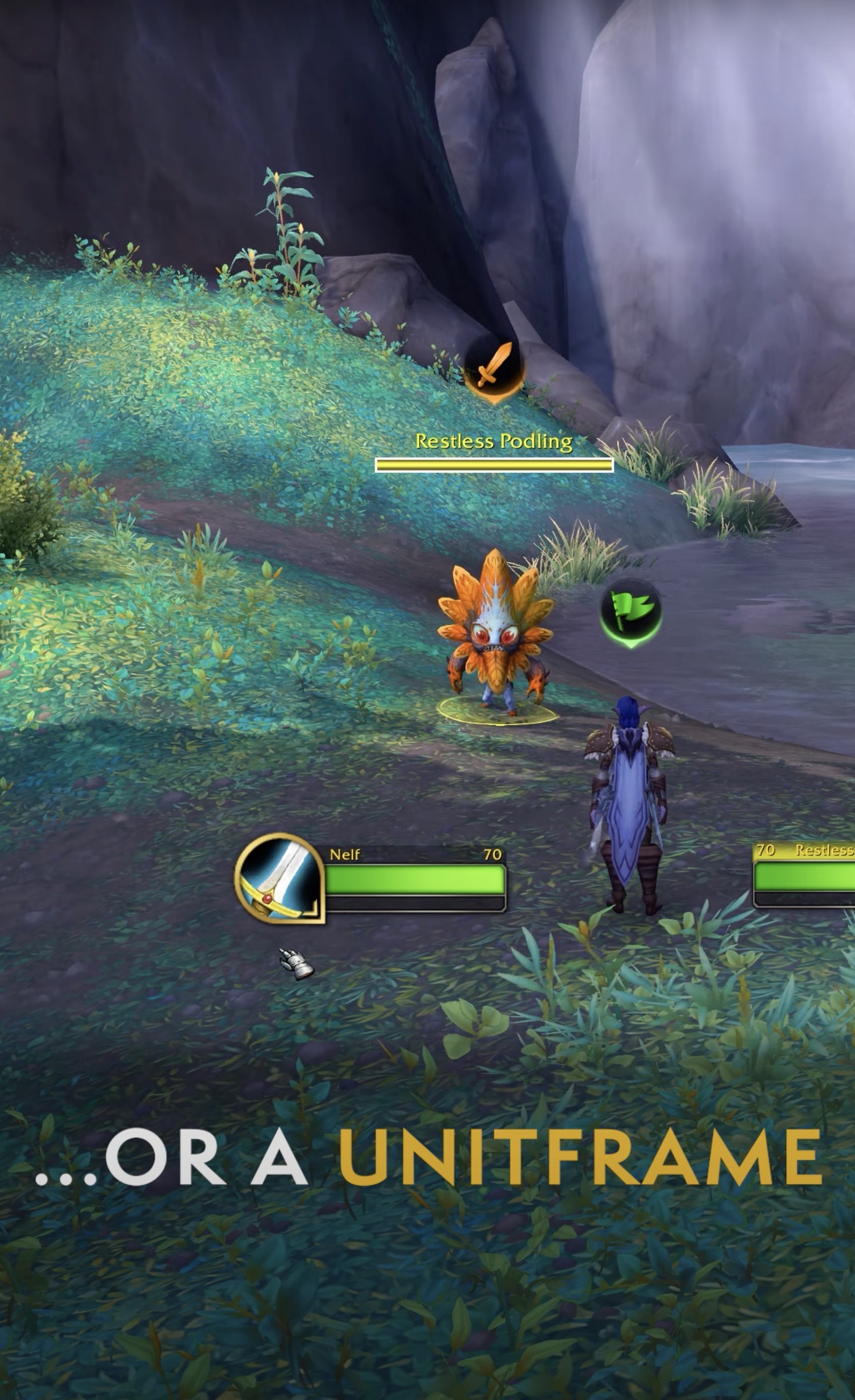 The new Ping System can be enabled and customized under Game Options.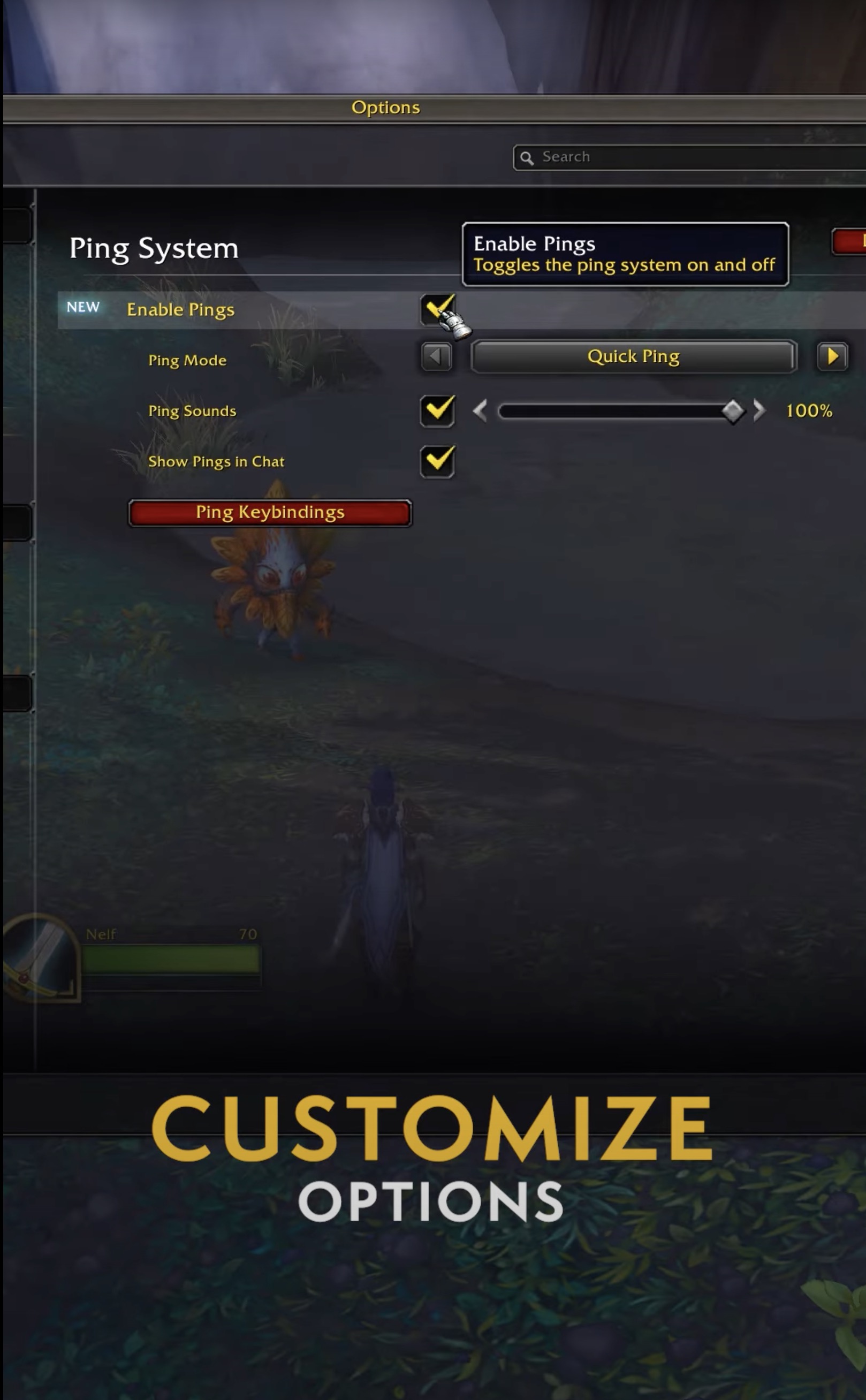 Set up keybinds for individual ping commands in the Keybinds Menu.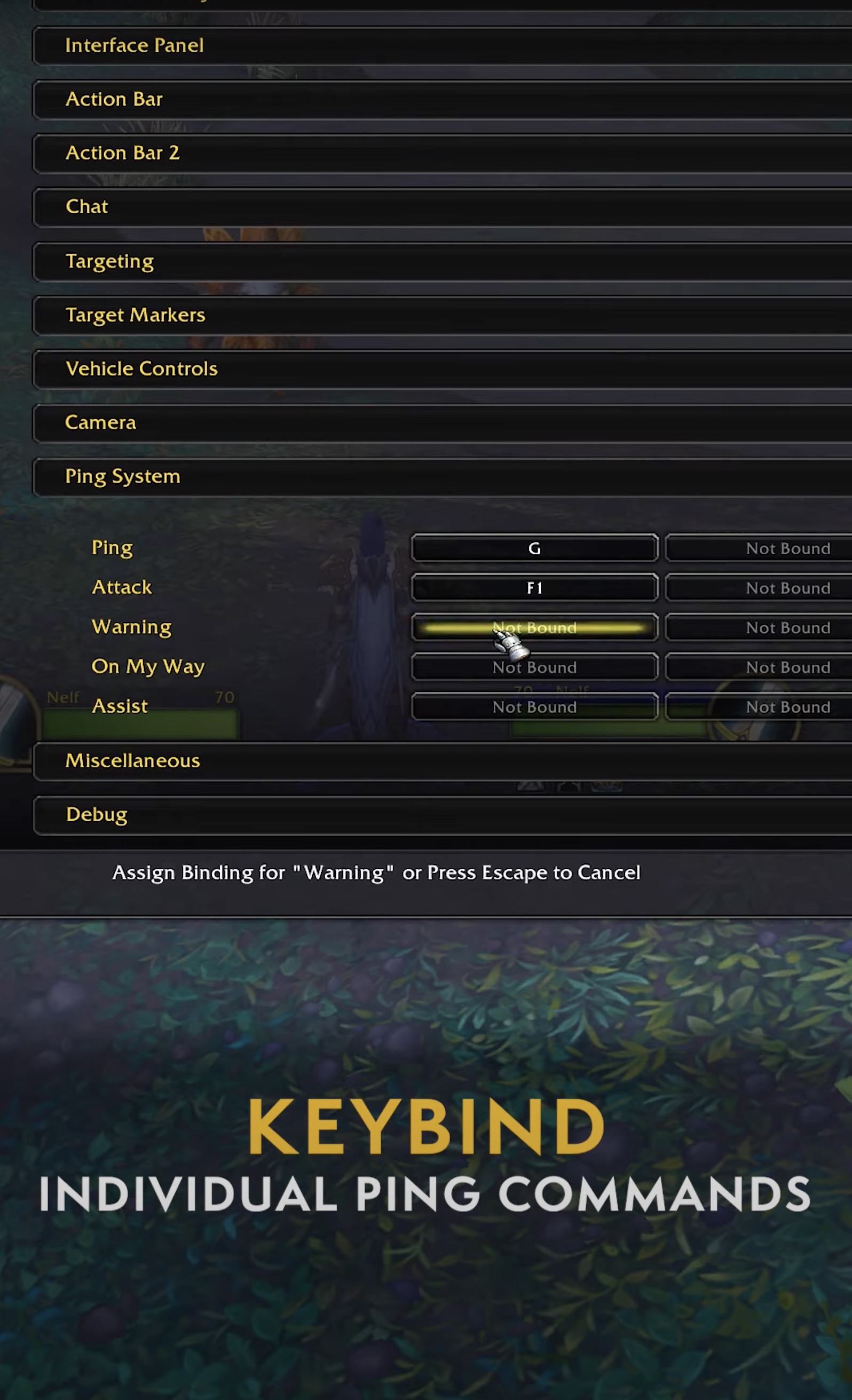 5.
Macro Support for Ping Commands
The new Ping system allows you to create macros for the following Ping commands:
/ping
/ping attack
/ping assist
/ping onmyway
/ping warning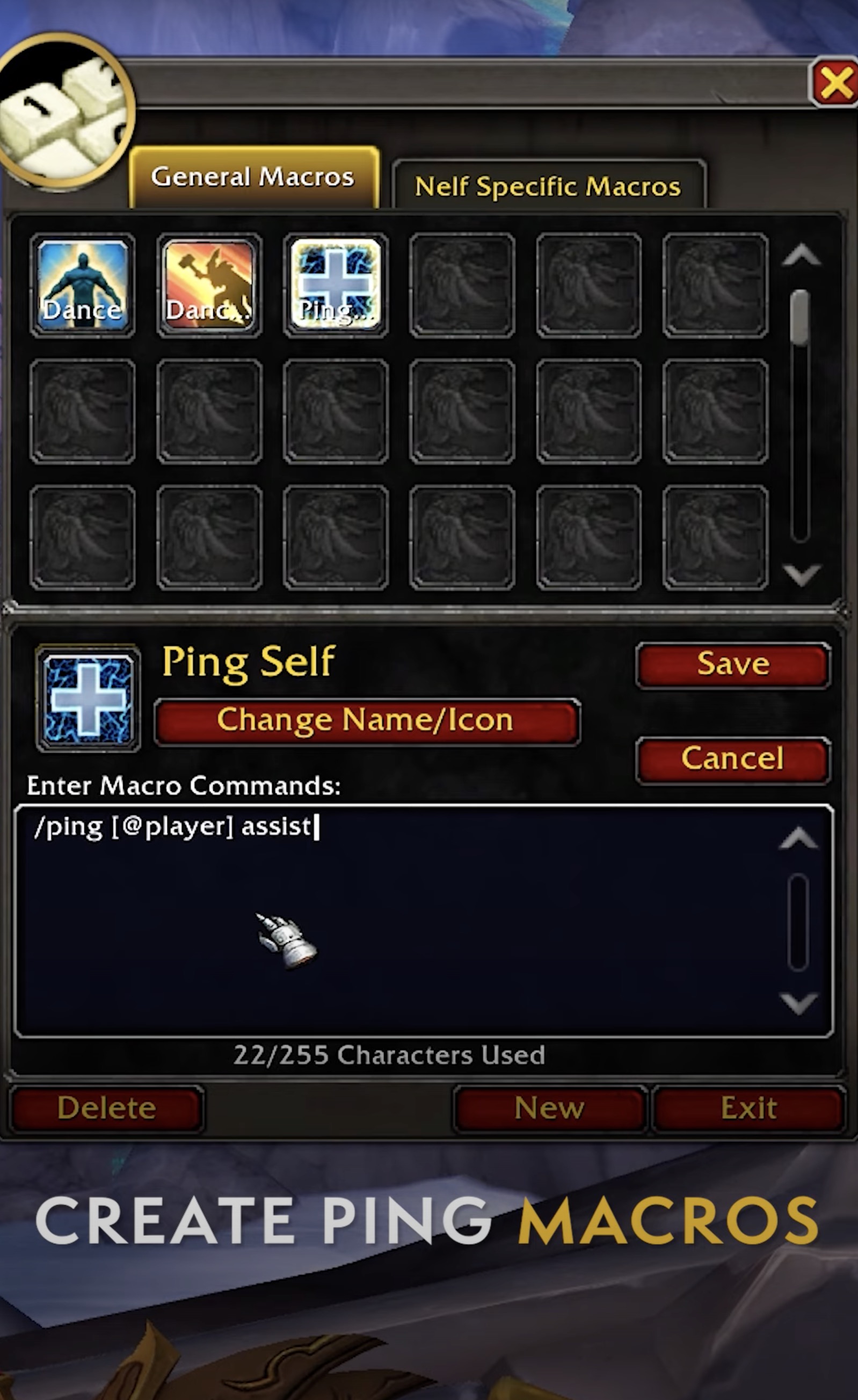 6.
Pings and Ignored Players
Ignoring players will automatically silence their pings.
01 Sep. 2023: Guide added.
Show more
Show less