A Comprehensive Guide to Shadowlands Patch 9.2.7
Patch 9.2.7 is the final minor update of the Shadowlands expansion. It adds a slew of changes like region-wide commodities, the return of the Mobile Auction House, and a new chat channel for advertisement.
1.
When Will Patch 9.2.7 Go Live?
Patch 9.2.7 is going live on August 16, 2022, in the Americas and August 17, 2022, in the EU.
2.
Official Patch 9.2.7 Patch Notes
Blizzard posted the official patch notes for Patch 9.2.7 on August 12, 2022.
3.
Return of the Mobile Auction House
The Remote Auction House is becoming a part of the WoW Companion app with the launch of Patch 9.2.7. You will be able to browse and view current auctions. bid and buyout auctions, search for auctions, add and remove items from your Favorites list, and also view and cancel your listed auctions.
4.
Auction House Update: Region-Wide Commodities
Auction Houses across all realms on a given region will share commodity listings (gems, herbs, flasks, consumables, etc.) in Patch 9.2.7. Items that are not commodities (armor and weapons) will continue to be realm-specific.
The Auction House will work exactly as it does now. It will just have more buyers and sellers available to you for commodities.
Commodities are oftentimes overpriced on low population realms and the implementation of region-wide commodities attempts to solve the issue.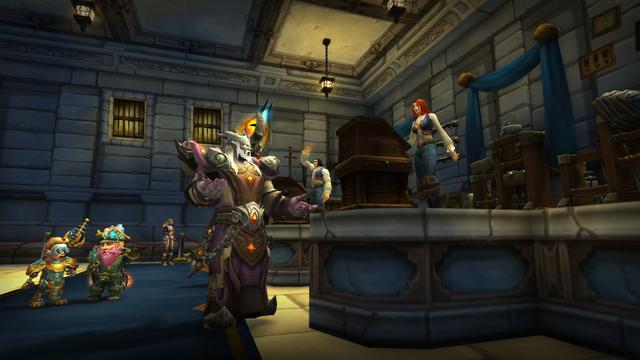 A new chat channel for searching or advertisement of services like raiding, dungeons, and PvP activities will be added in Patch 9.2.7. The channel is dedicated to players who are looking to buy or sell these kinds of services. If you are not interested, you can leave the channel and avoid the noise, or move it into its own chat tab.
14 Aug. 2022: Updated for launch.
01 Jul. 2022: Guide added.
Show more
Show less