The Winterpelt Furbolg Reputation Guide in Dragonflight (10.0.7)
The Winterpelt Furbolg are a new optional faction added in Patch 10.0.7. It offers various rewards for players, including LinkDragonriding, cosmetics, toys, and more.
1.
How to Unlock Quest for the Winterpelt Furbolg Faction?
You must first complete the Winterpelt Hollow and Rustpine Den questlines in Azure Span. Look up the

Sojourner of Azure Span achievement in the Achievement tab and make sure both are completed before you proceed.
The Winterpelt Hollow questline starts at Theron's Watch in Azure Span. The exact coordinates are 65.41, 15.93. Talk to Sonova Snowden and accept Hollow Up and Aggressive Self-Defense to get started.
Both questlines can be completed before Patch 10.0.7.

Head south to Camp Nowhere. The Rustpine Den questline starts at 63.19, 58.56 with the Broken Traditions, Broken Bodies quest offered by Garz.

2.
How to Start the Winterpelt Furbolg Questline in Patch 10.0.7?
In Patch 10.0.7, you can accept the Academic Assistance quest from within the Adventure Journal (Shift +J by default). The quest will not appear when you have not finished the questlines outlined above.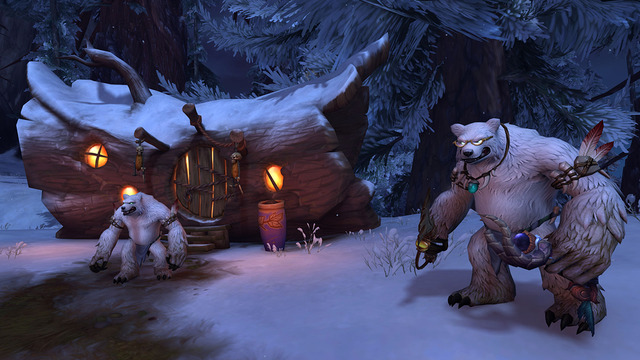 You will also receive an in-game mail from Sonova Snowden, who has cracked the Winterpelt dialect. The mail includes the

Sonova's Request quest item, which starts a new quest line.
Make your way back to Theron's Watch and Sonova Snowden. The NPC will offer additional quests (Primalist Pillagers and Honor Their Sacrifice). Completing both quests unlocks the Academic Acquisitions quest and the ability to farm

Intact Scribe Sticks and

Liberated Furbolg Artifacts. The items drop from Primalists in the Azure Span and offer Language Skills.
3.
Winterpelt Furbolg Language Skill
Sonova Snowden will now be in the Winterpelt Hollow camp and offer a repeatable quest. You will receive 1 Language Skill for every 5

Liberated Furbolg Artifacts you turn in. Another item called

Intact Scribe Stick will drop more rarely and counts as 5

Liberated Furbolg Artifacts, providing you with 1 Language Skill.
There are 100 Language Skills in total, so you must farm around 500

Liberated Furbolg Artifacts.
Every 25 Language Skills, there will be a new questline, which rewards you and increases your reputation standing with the faction.
4.
Winterpelt Furbolg Reputation Quartermaster
The Winterpelt Furbolg quartermaster is Kazzi, who offers the following rewards:
17 Mar. 2023: Guide added.
Show more
Show less