Affliction Warlock DPS Simulations in Battle for Azeroth (BfA) 8.0.1
Table of Contents
General Information
On this page, we present you with various simulations results for Affliction Warlock in World of Warcraft Battle for Azeroth 8.0.1.
The other pages of our Affliction Warlock guide can be accessed from the table of contents on the right.
About Our Author
This guide has been written by Furty, who has an illustrious history in the World of Warcraft raiding scene and race for World First. He has been a member of guilds such as Serenity, Midwinter, and many more, and is currently raiding in Tabula Rasa. He plays most classes at the highest level. You can follow him on Twitter and watch him play on Twitch.
1. Disclaimer Page
With the advent of certain tools such as Raid Bots, simulating your character has now become simple enough that we can recommend even the average player to sim their own character. It is through advanced simulations that many of the recommendations in this guide are found, and by doing your own you can easily figure out what talents you should be using with your particular gearing combination, what gear to equip, what Azerite Traits to use, and much more.
2. Affliction Warlock Racial Bonus Simulation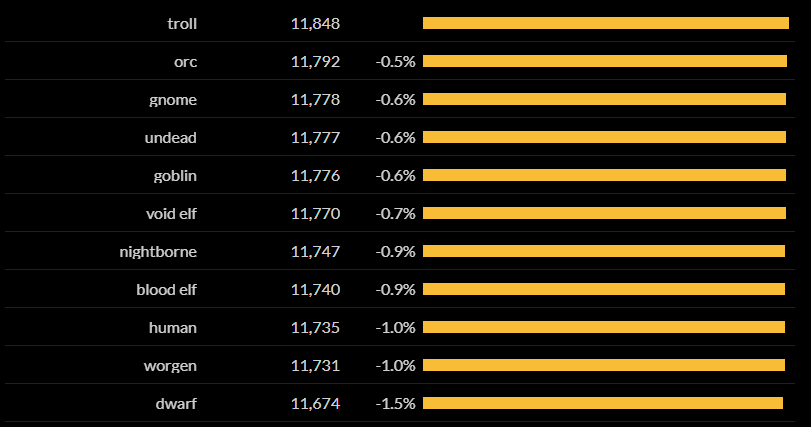 3. Changelog
13 Aug. 2018: Page created for Battle for Azeroth launch.
+ show all entries
- show only 10 entries