Blood Elf Heritage Questline Guide (9.2.5)
A new Blood Elf questline in Patch 9.2.5 lets you earn various rewards for your character that we cover in this guide.
Blood Elves can embark on a new questline in Patch 9.2.5 that rewards a mount, weapon appearance, and the Blood Knight armor set for Blood Elf Paladins.
We will not spoil the story for you and this guide will not only list the requirements for it, where to start the first quest and the rewards you can get.
2.
Requirements for the New Blood Elf Questline in Patch 9.2.5
You must be a Blood Elf at Level 60, Exalted with Silvermoon City to start the questline.
3.
Where Does the Blood Elf Questline Start?
Talk to Lady Liadrin outside of Oribos near the Orgrimmar portal to get started.
Upon completing the questline, you will earn the following rewards:
Elusive Emerald Hawkstrider — A Blood Elf Racial ground mount.
Veil-Touched Ranseur — a Two-Hand Polearm usable by all races.
Ensemble: Blood Knight's Dedication — A Blood Knight armor set available to Blood Elf

Paladins

only.
5.
Elusive Emerald Hawkstrider Mount

Elusive Emerald Hawkstrider is a ground mount that you will receive upon completing the quest.

6.
Veil-Touched Ranseur Polearm

Veil-Touched Ranseur perfectly complements the Blood Elf Heritage armor set.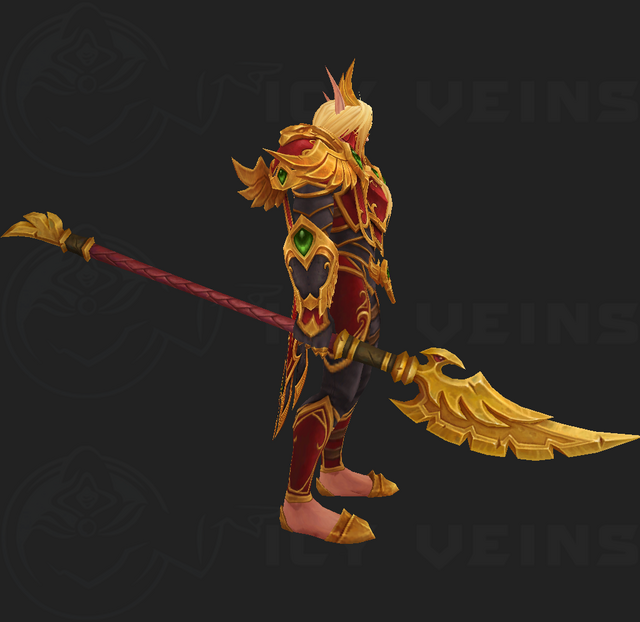 7.
Blood Knight's Dedication Armor Set
The Blood Knight armor set can only be earned by Blood Elf Paladins. It is comprised of the following items:

The set has four variations of the back armor piece — a cloak, cape, drape, and mantle.

01 Jun. 2022: Guide added.
Show more
Show less