A Comprehensive Guide to Shadowlands Season 4 (9.2.5)
Patch 9.2.5 acts as an epilogue patch for Shadowlands, with small amounts of story content and the forthcoming Season 4 for Mythic+ and PvP. The following guide covers everything known about the update.
TABLE OF CONTENTS OF THIS PAGE
1.
Shadowlands Season 4 Content
Shadowlands Season 4 goes live on August 2, 2022 in the US region and one day later in the EU region. Season 4 adds the following:
Class Changes — Multiple classes received last-minute adjustments with the launch of the new season.
Fated Raids — All Shadowlands raids will be relevant again with the new Fated Powers affix and increased difficulty.
Shadowlands Mythic+ Season 4 — A new Mythic+ Season adds the Shrouded Affix that revolves around capturing dreadlords for buffs inside dungeons. The new dungeon rotation features dungeons from previous expansions, and more.
Shadowlands PvP Season 4 — The final PvP Season of the expansion.
2.
Class Changes in Shadowlands Season 4
Shadowlands Season 4 includes both PvE and PvP adjustments for multiple classes. Please visit our class changes overview or one of the links below for more information.
In the aftermath of our climatic battle in Zereth Mortis, the power of the First Ones is echoing across the Shadowlands, empowering some familiar raid settings and the rewards within. Each week, one of the three Shadowlands raids (Castle Nathria, Sanctum of Domination or Sepulcher of the First Ones) will become Fated, along with any World Bosses associated with those raids.
4.
Shadowlands Mythic Season 4
The final season of the Shadowlands expansion is experimental. The dungeon rotation has been updated, a new

Shrouded affix is being introduced, and more. You will find more about the season in our hub linked below.
5.
Shadowlands PvP Season 4
A new PvP Season starts with an increases Conquest cap and new gear that you can buy with

Honor and

Conquest.
6.
Official Shadowlands Patch 9.2.5 Patch Notes
You can read the official patch notes for a complete overview of features and changes introduced in the update.
7.
Short Overview of Patch 9.2.5 Features
We briefly go over the patch's main features in this section. Please note that not all features are currently known and the list will be updated as more is discovered.
Cross-Faction Instances — Group up with members of the opposite faction to a party if you have a BattleTag or Real ID friendship, or are a member of a cross-faction WoW Community.
User Interface and Accessibility Changes.
Druids received a new Travel Form tint.
Continuation of the Blood Elf and Dark Iron Dwarf Heritage questlines.
Torghast wings are no longer rotating. They are available at all times.
Enjoy accelerated Renown through 60.
Easier leveling up of base items needed for Legendaries.
8.
Cross-Faction Instances
Players are able to invite members of the opposite faction to a party if you have a BattleTag or Real ID friendship, or if you are members of a cross-faction WoW community.
Premade Groups in the Group Finder listings for Mythic Dungeons, raids, or Rated Arena/RBGs are now open to applicants of both factions, though the group leader may choose to restrict the listing to same-faction applicants if they choose.
Learn more about Cross-Faction play by visiting our dedicated guide linked below.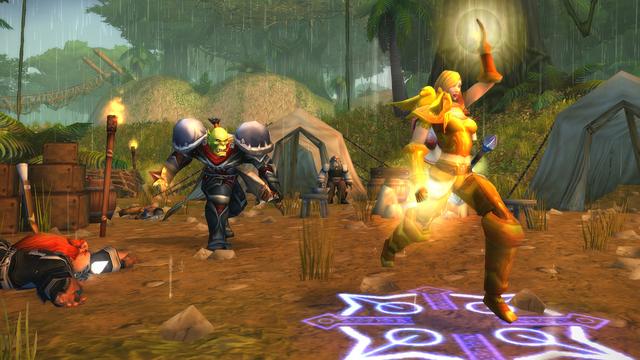 9.
User Interface and Accessibility Improvements
All search filter dropdowns now have a button that lets you easily remove all active filters.
The default hand cursor now has new, higher resolution art for its larger sizes under Interface Options and Accessibility.
The Report Player pane has been redesigned, with new categories added.
10.
New Druid Travel Form Tint
Druids will get a new tint for their Travel Form in Patch 9.2.5.

Blood Elves and Dark Iron Dwarves can embark on a new questline to earn cosmetics, transmogs, and mounts in the Patch 9.2.5 update.
12.
Dark Ranger Elf Customizations
Unlock new Dark Ranger Elf customizations upon completing the new Return to Lordaeron questline in Patch 9.2.5.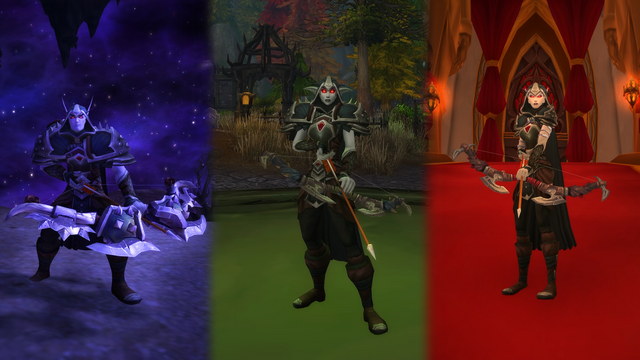 Torghast received some quality-of-life changes with the latest update. The changes affect the unlocking of Layers, the

Tower Ranger achievement has been nerfed and all wings will be up simultaneously.
14.
Accelerated Renown for Alts
Make use of accelerated Renown gains through 60 with

Broker Mark of Distinction.
15.
Legendary Leveling Improvements
Leveling up base items for Legendaries is easier now in Patch 9.2.5 thanks to the huge Experience (XP) nerf. Blizzard nerfed the XP needed to advance to higher ranks by 400%.
30 Jul. 2022: Updated for Shadowlands Season 4.
05 Jun. 2022: Updated with Dark Iron Dwarf questline and Dark Ranger Elf customizations.
01 Jun. 2022: Updated with Blood Elf questline.
31 May 2022: Updated for Patch 9.2.5 release.
29 May 2022: Preliminary update to the page.
24 Mar. 2022: Guide added.
Show more
Show less