Phantasma Currency in Torgast: How to Obtain it and What to Buy with It?
This extinguished strand of anima can be used to gain power within Torghast. Leaving Torghast will destroy all Phantasma.
TABLE OF CONTENTS OF THIS PAGE
Phantasma is a Torghast currency that you collect and exchange for items that increase your power. It is important to note that you cannot carry Phantasma over between runs and it is lost when you leave Torghast.
2.
Where To Obtain Phantasma
You can loot Phantasma from enemy corpses and by breaking Ashen Phylacteries, destructible objects found in Torghast.
Certain Anima Powers grant you a flat amount of Phantasma or increase the amount of Phantasma you gain from enemies. You can learn more about Anima Powers by visiting our dedicated guide.
Once you accumulate enough Phantasma, the currency can be used in the Tower of the Damned to purchase consumables from traders called Shackled Brokers that appear every third floor.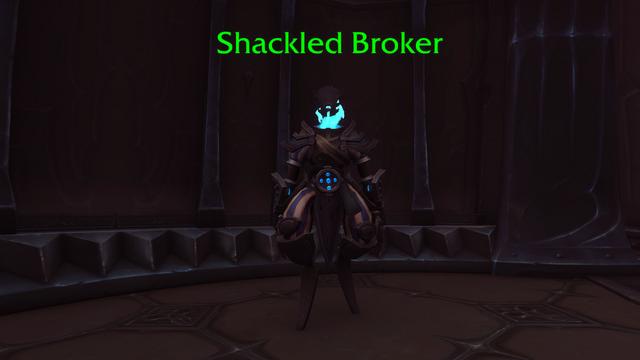 Shackled Brokers are vendors that appear on every third break floor in Torghast. They offer powerful items in exchange for Phantasma. Break rooms, where they are found, also contain Free Souls and Anima Cells.
The only two items Brokers always sell are

Plundered Anima Cells and

Ravenous Anima Cells.

Ravenous Anima Cells will turn Brokers into Anima Cells, so make sure to use them only after you bought everything you wanted from the vendors!
The rest of the items the Brokers sell changes each time you encounter one. The amount of items you can buy from the vendors is limited. As you can see in the below image, the Broker offers 2

Plundered Anima Cells, 2

Obscuring Essence Potions, 5

Blinding Smoke Capsules, 1 Ravenous Anima Cell, 1

Obleron Winds, 1

Obleron Talisman, 1

Curious Miasma, and 1

Secret Spices. However, you can buy as many

Rejuvenating Siphoned Essences as you would like on the floor.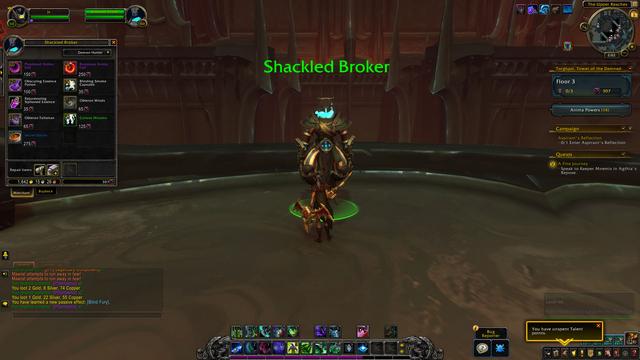 If you meet a Shackled Broker for the second time, you will notice that some of the items they sell are different, compared to what was available the first time around.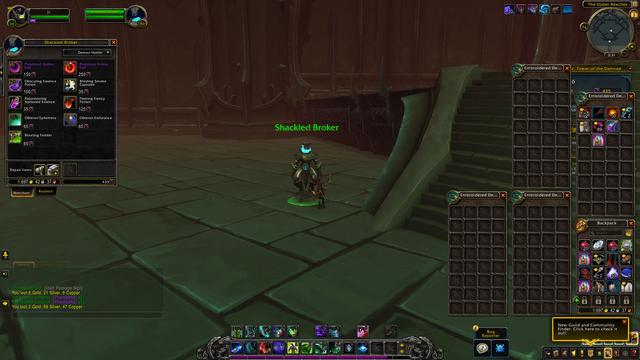 Based on the screenshot, we see that the Broker no longer sells

Obleron Winds,

Obleron Talisman,

Curious Miasma,

Secret Spices, and the items got replaced by

Fleeting Frenzy Potion,

Obleron Ephemera,

Obleron Endurance, and

Bloating Fodder.
30 Jun. 2021: Updated for Patch 9.1.
30 Nov. 2020: Added a warning for turning brokers into Anima Cells.
24 Nov. 2020: Updated for Shadowlands release.
25 Jul. 2020: Reworked based on recent testing.
13 May 2020: Guide added.
Show more
Show less