Torghast Torments in Patch 9.1
At higher floor difficulties, you will find yourself subjected to additional scrutiny from the Jailer in the form of debuffs that will make your progress in Torghast more difficult.
TABLE OF CONTENTS OF THIS PAGE
Torghast Torments are negative debuffs that make your run more difficult. They rotate per wing per day. The number of active Torments is based on Layer difficulty.
1 Torment: Layer 6,7.
2 Torments: Layer 8,9.
3 Torments: Layer 10.
4 Torments: Layer 11.
5 Torments: Layer 12.
2.
How to Mitigate Torghast Torments
You can remove 2 Torments through Box of Many Things and the

Freed from Torment perk.
Torments of the Tower will be inactive while you are in break rooms and at the beginning of each floor. There is no other way to completely deactivate them.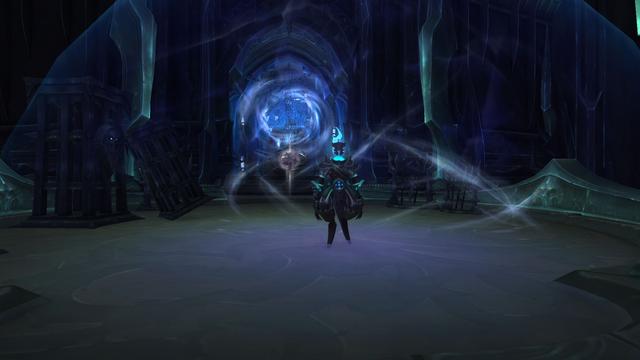 3.
List of Torghast Torments
The following Torments can be active in Torghast.
Avenger — Enemies grant nearby allies increased Haste on death.
Backup — Torghast Bosses are granted a powerful ally to assist them in battle.
Claustrophobic — When 5 or more enemies are within 0-10 yards of you, they deal 10% increased damage.
Hardened — Non-elite enemies have 25% more health.
Lockdown — While in combat, your location is periodically bombarded, dealing Physical damage and slowing you.
Raging — When non-boss enemies are brought below 30% health, they inflict 50% more damage.
Reinforced: Commanding — Elite enemies grant nearby non-elite enemies increased health and reduced damage taken.
Reinforced Doom Conduits — Elite enemies periodically summon Doom Conduits while in combat.
Reinforced: Follower of Klontzas — Elite enemies can cast Less Subjugations.
Reinforced: Reflective — Elite enemies periodically gain a Reflective Shield while in combat: inflicting Physical damage to all attackers for 3 seconds.
Supernatural Power — Unnatural Power is significantly stronger.
Thanatophobia — When brought below 40% of your max health, become horrified for 3 seconds. This can only occur once every 120 seconds.
Tricks and Traps — Traps deal massively increased damage and are more commonly found.
Twisted Magic — Magic damage done increased by 15% for all players and enemies.
Unstable Phantasma — Phantasma will periodically coalesce and attempt to escape with your Phantasma.
Volatile Doom — enemies have a chance to leave a Doomed Soul Remnant on death. After a brief delay, it explodes, dealing Shadow damage immediately and over 10 seconds to nearby players.
We advise you to read our stategy hub for tips and tricks for dealing with Torghast Torments.
29 Jun. 2021: Updated for Chains of Domination.
07 Feb. 2021: Added links to the Cell Block guides.
21 Dec. 2020: Updated tooltips to account for Torment nerfs.
09 Dec. 2020: Clarified that Torments can be partially negated through Anima Powers.
04 Dec. 2020: Clarified that Torments are inactive in break rooms.
03 Dec. 2020: Section added about mitigating the effects of Torments.
26 Nov. 2020: Added when Torments start to apply.
24 Nov. 2020: Updated for Shadowlands release.
04 Sep. 2020: Updated for Beta Build 35755.
09 Jun. 2020: Updated based on the latest Alpha Build.
30 May 2020: Guide added.
Show more
Show less