Elder Jari Dungeon Run Guide
Elder Jari is found on levels 4 and 5 of Dungeon Run. She uses Druid and Neutral cards.
TABLE OF CONTENTS OF THIS PAGE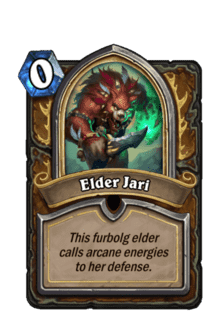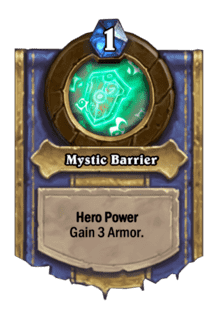 Elder Jari has a big issue with her Hero Power in that it does not impact the board. With the buffs you have acquired by this stage, you should have very little difficulty in creating a big board and beating her early.
If the game reaches the later turns, Jari gains access to some big Taunt minions, so do not ease off the pedal in the early game.
14 Dec. 2017: Guide added.
Show more
Show less