Graves the Cleric Dungeon Run Guide
Graves the Cleric is found on levels 2 and 3 of Dungeon Run. He uses Priest and Neutral cards in his deck.
TABLE OF CONTENTS OF THIS PAGE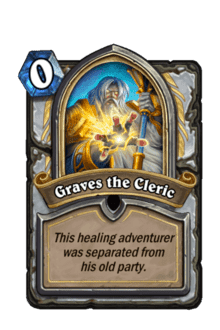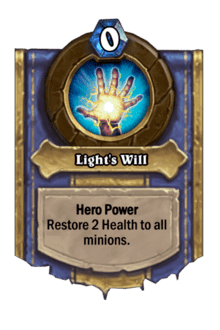 Graves' deck is built to get the maximum value out of Light's Will. It includes cards such as Northshire Cleric and Injured Blademaster. You should be looking for a way to deal with those cards as quickly as possible. If you have an injured minion, Graves seems reluctant to use his Hero Power. With this in mind, injuring your own minion can be used if you feel his Blademaster will be problematic.
If you can dominate the early board, Light's Will becomes significantly less powerful for Graves.
09 Dec. 2017: Guide added.
Show more
Show less