Overseer Mogark Dungeon Run Guide
Overseer Mogark is a boss encounter that can appear on levels 2, 3, 6, and 7 of the Kobolds and Catacombs Dungeon Run.
TABLE OF CONTENTS OF THIS PAGE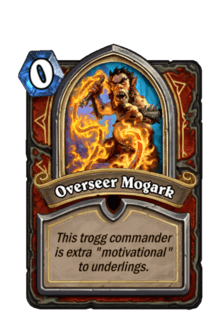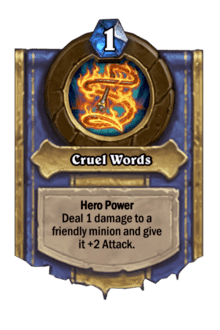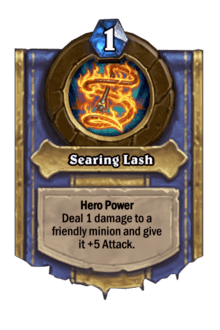 Overseer Mogark is an encounter that can snowball out of control if not handled correctly. The boss uses the Cruel Words Hero Power on level 2 and 3, and Searing Lash on level 6 and 7. The Boss plays a range of Warrior and enrage minions that benefit from the Hero Powers in addition to strong Deathrattle minions like Nerubian Egg.
Overseer Mogark's Hero Power makes it incredibly important to keep in control of the board at all times, especially on the later levels where minions can gain huge attack boosts from Searing Lash. While most minions are easy to clear, Nerubian Egg and Devilsaur Egg can be problematic. As an early-game solution, you can leave the Eggs at 1 Health to stop them being able to benefit from the Hero Power, however later in the encounter he will Rampage to counter this so it is important to fully kill Eggs wherever possible.
13 Dec. 2017: Guide added.
Show more
Show less