Pathmaker Hamm Dungeon Run Guide
Pathmaker Hamm is found on levels 2 and 3 of Dungeon Run. He can also turn up on levels 5 and 6 in an advanced form. He uses Neutral and Warrior cards.
TABLE OF CONTENTS OF THIS PAGE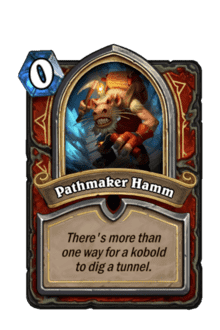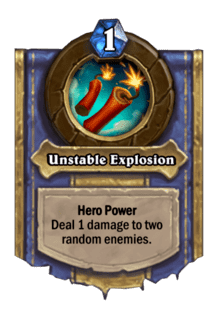 Pathmaker Hamm's base Hero Power is a nuisance as it is so cheap, but if you play minions with Health above 1, they will often stick to the board, as the Power is random. Hamm will often not play a minion until Turn 3, as he uses his Hero Power before playing minions. This should allow you to present an early wide board that he cannot deal with.
Hamm also uses Mad Bomber in his deck, and so the higher Health your minions have, the better.
Guide coming soon.
09 Dec. 2017: Guide added.
Show more
Show less