Frostfur Dungeon Run Guide
Frostfur is a boss encounter that can appear on levels 2 and 3 of the Kobolds and Catacombs Dungeon Run.
TABLE OF CONTENTS OF THIS PAGE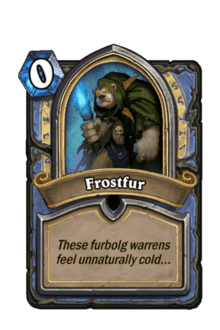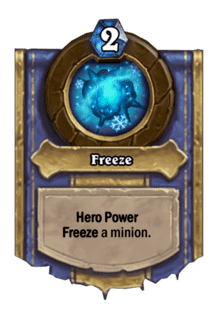 Frostfur uses an aggressive Mage deck to try and quickly defeat you using cards like Wolfrider and Fireball. The Freeze Hero Power is used to slow down your board so that the boss is able to attack your directly, however at 2 Mana it is incredibly expensive for the effect.
Despite Frostfur using an aggressive deck, it is generally possible to win in a straight damage race. If the boss does decide to slow you down using the Freeze Hero Power, it is usually in your favor, as the 2-Mana sacrificed greatly hinders the ability for the boss to play minions. If you do decide to race the boss, it is important to remember that the boss does have access to a significant amount of burn damage from spells like Fireball.
13 Dec. 2017: Guide added.
Show more
Show less