Spiritspeaker Azun Dungeon Run Guide
Spiritspeaker Azun is found on levels 4 and 5 of Dungeon Run. It uses Priest and Neutral cards.
TABLE OF CONTENTS OF THIS PAGE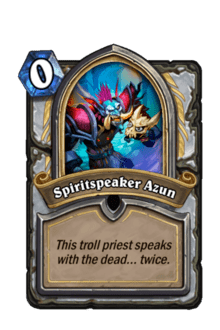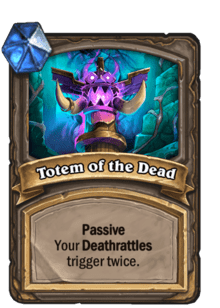 Spiritspeaker Azun's Hero Power makes more sense when you realise that Azun is playing a Quest Priest deck. Awaken the Makers is played on Turn 1, followed by an array of survival cards and Deathrattle minions. The key thing to note about this is that there is no need to panic. Most of the Priest's Deathrattles are in cards such as Shifting Shade, or Crystalline Oracle, which means that the generated cards go to Azun's hand. This should provide you with ample time to kill Azun before the Quest is completed.
09 Dec. 2017: Guide added.
Show more
Show less