Shadowlands Patch 9.1 Battle Pets: Newly-Obtainable Battle Pets in Chains of Domination
Patch 9.1 brought a lot of new Battle Pets into the game and this guide is here to help you make collecting them a lot easier. Locations, costs, and other necessary information will be given for every new Battle Pet added.
TABLE OF CONTENTS OF THIS PAGE
1.
New Battle Pets in Patch 9.1 and where to find them
Patch 9.1: Chains of Domination adds 46 new battle pets to the game. We have divided the pets into various categories depending on their collection source to make it easier to grasp. There are 16 pets that can be collected in the "wild", 4 from Quests & Achievements, 4 from farming certain enemies and rares, 6 from Covenants Assaults, 7 from various End-game content, 4 from vendors, and another 4 from different Reputations. There is also 1 additional battle pet that is tied to a special World Event.
1.1.
TomTom - your personal Navigation assistant
TomTom is a navigation addon that helps you find the correct places where you need to go in order to obtain some of the pets. We strongly suggest you download this addon as it makes navigating the various zones a lot easier.
In this guide you will notice coordinates in the form of "/way 25.5, 23.3". When using TomTom all you have to do is copy that command and use it in game — after doing so you will notice a waypoint added to your minimap at these exact coordinates. This will make finding the required items and places significantly easier. You can use this link to obtain more information about TomTom.
2.
World Event Pet - Timeless Mechanical Dragonling

Timeless Mechanical Dragonling is the battle pet that is connected to WoW's Anniversary Event starting in November.
Name
Requirements
Detailed information

Timeless Mechanical Dragonling

Purchase from Historian Ma'di for 200

Timewarped Badge

Only available during WoW's 17th Anniversary Event in November.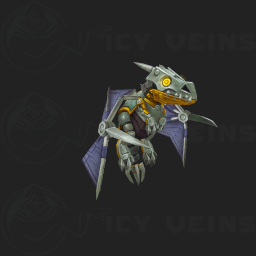 Historian Ma'di can be found inside the Caverns of Time in Tanaris. Just enter the cave, entrance at /way 64.64, 50.00 and follow the path down until you reach a big circular room. Her exact location is shown in the picture below.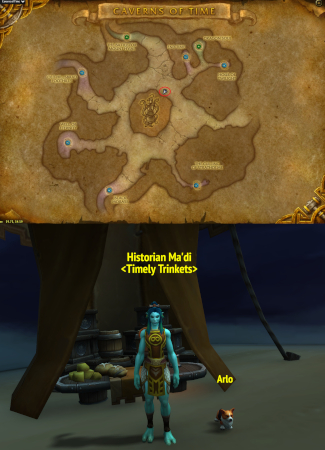 3.
Other Collection Guides
Looking for information on how to obtain the newest collectables from Patch 9.2, Eternity's End? Go check out our newest collection hubs below!
18 Nov. 2021: Page added.
Show more
Show less