Demonology Warlock DPS Azerite Traits/Powers and Armor in Battle for Azeroth (BfA) 8.0.1
Table of Contents
General Information
The information presented on this page will help in choosing the best Azerite traits when playing a Demonology Warlock in World of Warcraft: Battle for Azeroth, Patch 8.0.1. If you have not yet done so, you will need to obtain the

Heart of Azeroth before being able to choose any traits on armour. You can find out how to obtain it in our Heart of Azeroth guide, which acts as a compendium for all Heart-related information.
It is important to remember that any information on this page can quickly become outdated if a new balance patch is released. We will update it shortly after each patch, but you will need to check back frequently when making gear choices to ensure that you do not select traits based on old, outdated information.
About Our Author
This guide has been written by Furty, who has an illustrious history in the World of Warcraft raiding scene and race for World First. He has been a member of guilds such as Serenity, Midwinter, and many more, and is currently raiding in Tabula Rasa. He plays most classes at the highest level. You can follow him on Twitter and watch him play on Twitch.
1. Best Azerite Traits for Demonology Warlock
Azerite Trait priority can change based on a variety of factors, and your Azerite Traits can also influence many other priorities for your character, such as Stat Priority. For this reason, we always recommend simming your own trait priority or Azerite upgrades using Raidbots to get the most accurate answer possible.
2. Azerite Trait Rankings for Demonology Warlock
2.1. Single Target
2.1.1. Outer Ring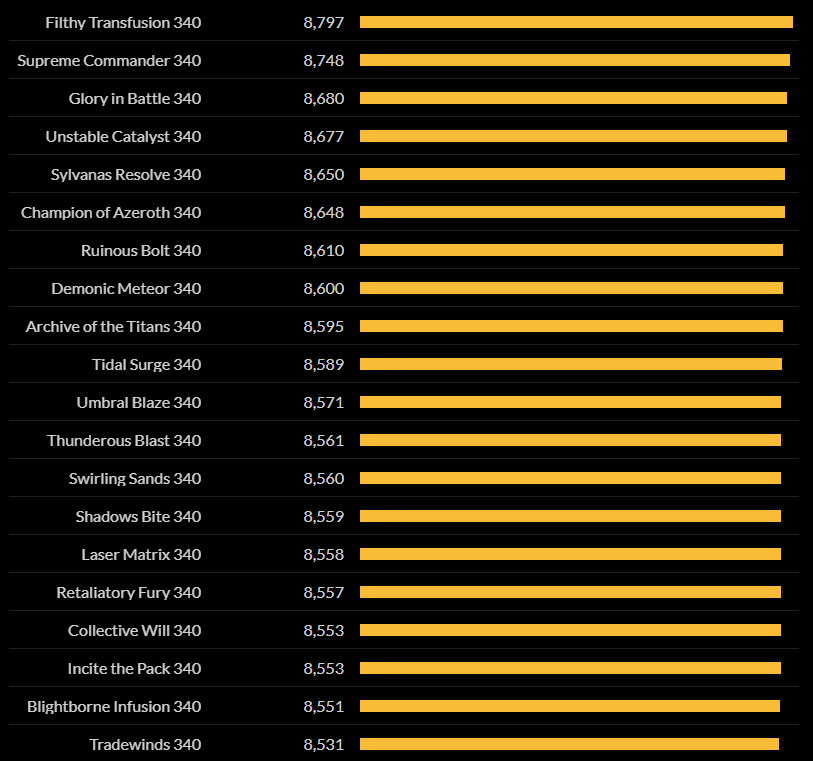 2.1.2. Middle Ring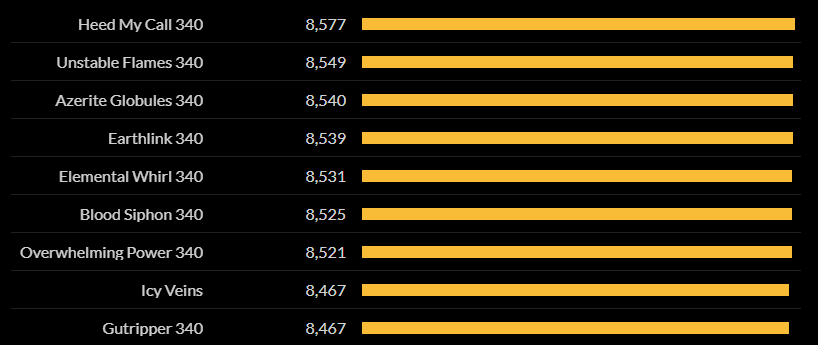 2.2. 3 Targets
2.2.1. Outer Ring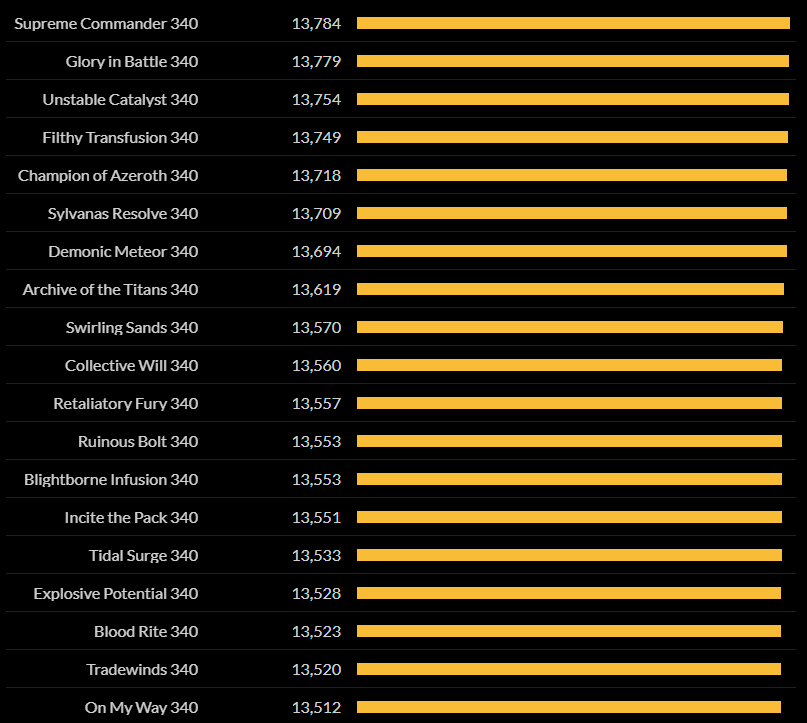 2.2.2. Middle Ring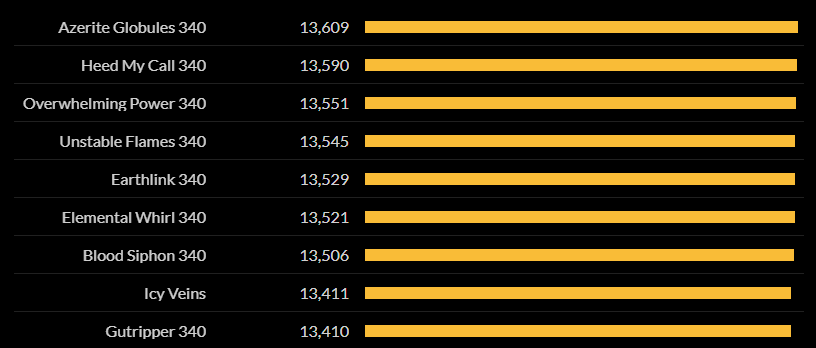 3. Azerite Traits for Demonology Warlock
Here is a list of the Demonology-specific Azerite traits:
4. Azerite Traits Rotation Changes and Details for Demonology Warlock
Some of your Azerite Traits in Battle For Azeroth can have a small effect on your rotation. They generally do not change the fundamentals, but they allow you to use their effects to squeeze just a little bit more damage out than your competition.
Forbidden Knowledge's proc rate is relatively low given the cooldown of Call Dreadstalkers, and it can be very helpful to track the buff using an AddOn (such as WeakAuras), as it can only be leveraged when you do not have stacks of Demonic Core.
Supreme Commander should not be overly played around, as it is important to get as much damage and as many demons out as possible during Summon Demonic Tyrant.
Shadow's Bite can be a potent damage increase if you have Demonic Core procs. Tracking this proc can be very helpful as it is predictable and easily anticipated.
5. Find Azerite Armor By Trait/Power
In the table below, you can see all of the Azerite gear available to your Demonology Warlock. By using the + button located next to each item, you can expand the list of Azerite powers that this item possesses (to collapse the list, simply click the - button).
If you want to filter items according to the powers that they offer, you can use the filters below.
| Head Items | Shoulders Items | Chest Items |
| --- | --- | --- |
| | | |
6. ChangeLog
13 Aug. 2018: Updated for Battle for Azeroth launch.
07 Aug. 2018: Page added.
+ show all entries
- show only 10 entries