How to Unlock Flying in Shadowlands
In this guide, you will learn more about changes to riding ground and flying mounts in the Shadowlands expansion.
1.
Shadowlands Pathfinder
While we do not know much about the Shadowlands Pathfinder and how to unlock flying in the new expansion yet, it looks like there will be just 1 achievements this time around.
Blizzard also confirmed that flying is coming in the first major content patch of Shadowlands, instead of the second, so we will be able to unlock flying in Patch 9.1, instead of 9.2.
2.
Flightmaster's Whistle

Flight Master's Whistle will not be returning for Shadowlands due to how the new zones are laid out. They are too far away from each other, and Oribos, serves as a main hub.
2.1.
Shadowlands Pathfinder Requirements
Based on previous expansions, we think Shadowlands Pathfinder will have the following requirements:
Explore the new Shadowlands zones.
Complete all zones' questlines.
Reach a certain level of Covenant Renown.
3.
Riding Skill Changes in Shadowlands
Due to the leveling revamp and the Shadowlands squish, Draenor and Legion Pathfinders are now purchasable directly from flying trainers. Riding Skills have been revisited, and changed as follows:
Apprentice Riding increases your ground speed by 60% and you will unlock this automatically upon reaching Level 10 with your character.
Journeyman Riding increases your ground speed by 100%. You can learn the skill at Level 20, and it will cost you 50 Gold.
Expert Riding teaches you how to ride flying mounts at a 150% speed. The skill is available to learn at Level 30 and costs 250 Gold. Druids no longer get free Expert Riding and must buy it for 250 Gold at level 30.

Draenor Pathfinder allows you to ride flying mounts in Draenor. You can learn the Riding Skill at Level 30 for 250 Gold.
3.5.
Broken Isles Pathfinder
Broken Isles Pathfinder allows you to fly in the Broken Isles. The Riding Skill is available at Level 30 for 250 Gold.
Artisan Riding has been removed in Shadowlands.
The final Master Riding skill becomes available at Level 40 and costs 5,000 Gold. It allows you to ride at the highest possible speed on your flying mount.
All vendors associated with a faction provide discounts at all levels above Neutral and that includes Riding.
5% discount at

Friendly

;
10% discount at

Honored

;
15% discount at

Revered

;
20% discount at

Exalted

.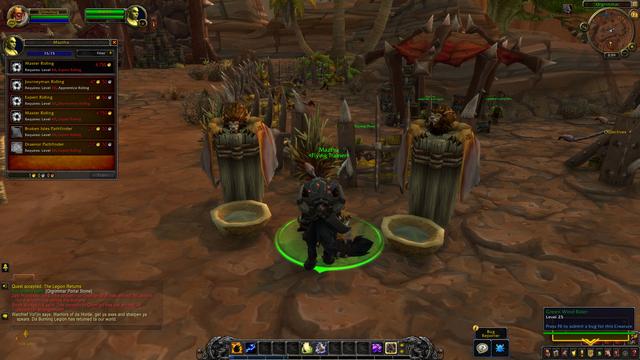 There are many flying trainers in the outdoor world, but for consistency, we assume you will be using one of the faction hubs to learn riding. Both are conveniently located near Flight Masters.
The Alliance Flying Trainer is Bralla Cloudwing you can find her in Stormwind at 70,74.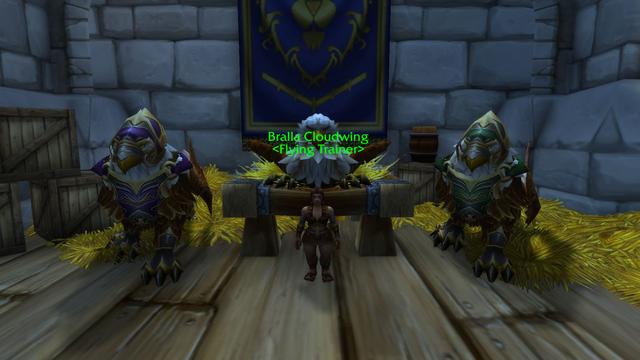 The Horde Flying Trainer is called Maztha. She can be found in Orgrimmar at 49, 59.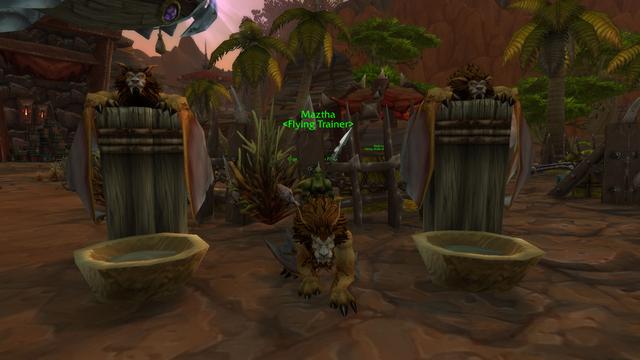 6.
Draenor and Legion Pathfinder Changes

Draenor Pathfinder and

Broken Isles Pathfinder, Part Two are no longer required for flying in Draenor or the Broken Isles content.
Earning

Draenor Pathfinder still rewards

Soaring Skyterror, while

Broken Isles Pathfinder, Part Two will continue to reward increased mount speed in the Broken Isles.
24 Nov. 2020: Updated with more details on Shadowlands Pathfinder.
18 Nov. 2020: Added Shadowlands Pathfinder information.
26 Sep. 2020: Reviewed for the Shadowlands pre-patch.
20 Jun. 2020: Reviewed for Alpha Build 34821. No updates required.
15 May 2020: Page reviewed for Alpha Build 34365.
10 May 2020: Swapped BfA for Legion Pathfinder.
02 May 2020: Reviewed for Alpha Build 34199.
23 Apr. 2020: Draenor and Legion Pathfinder removed. Updated costs.
21 Apr. 2020: Page added.
Show more
Show less