The Prophet Skitra Guide for Ny'alotha (BfA 8.3)
Prophet Skitra is a boss from the first wing in Ny'alotha, the Waking City, the last raid instance of Battle for Azeroth, introduced in Patch 8.3. Killing Skitra, Wrathion, the Black Emperor, and Maut opens up the next wing consisting of Dark Inquisitor Xanesh, The Hivemind, Shad'har the Insatiable, and Drest'agath.
On this page, you will find numerous links to our content on Skitra: encounter journal, strategy, loot, videos, etc.
TABLE OF CONTENTS OF THIS PAGE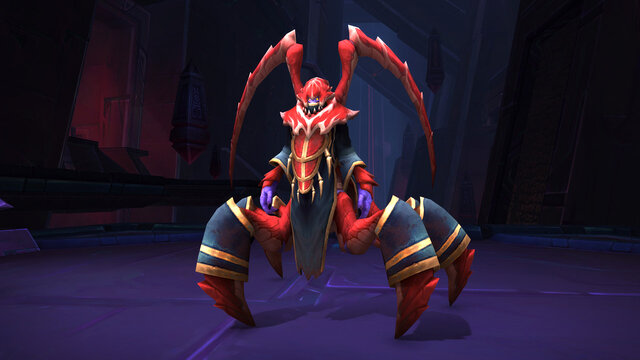 1.
Lore (from the Encounter Journal)
A master of illusion, Skitra delights in terrorizing his victims as he breaks their perception of reality. Those who fail to see through his deceptions become lost in Ny'alotha for eternity.
We have encounter journal pages for each of the four difficulties, which you can access by clicking the links below.
For our strategy guide for Prophet Skitra, please use the following link.
Please refer to our loot page for all the loot from the Prophet Skitra encounter.
17 Jan. 2020: Page added.
Show more
Show less
Patch 8.3 Profession Changes