Ra-den the Despoiled Guide for Ny'alotha (BfA 8.3)
Ra-den the Despoiled is a boss in the third wing of Ny'alotha, the Waking City, the last raid instance of Battle for Azeroth, introduced in Patch 8.3. Ra-den unlocks after killing The Hivemind. Killing Ra-den, Vexiona, and Il'gynoth, Corruption Reborn unlocks the last wing, with Carapace of N'Zoth and N'Zoth the Corruptor.
On this page, you will find numerous links to our content on Vexiona: encounter journal, strategy, loot, videos, etc.
TABLE OF CONTENTS OF THIS PAGE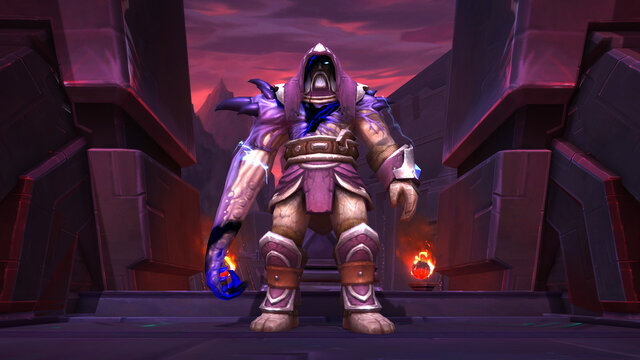 1.
Lore (from the Encounter Journal)
As he bravely fought to save the Chamber of Heart, Ra-den was pulled into Ny'alotha where he has fallen victim to N'Zoth's whispers. The despair he harbored for so long has overwhelmed the last of his hope, rendering his corruption complete. Now the former Highkeeper will stop at nothing to do the Old God's bidding.
We have encounter journal pages for each of the four difficulties, which you can access by clicking the links below.
For our strategy guide for Ra-den, please use the following link.
Please refer to our loot page for all the loot from the Ra-den the Despoiled encounter.
17 Jan. 2020: Page added.
Show more
Show less
Patch 8.3 Profession Changes