Brewmaster Monk Tank Artifact Talents/Traits and Relics (Legion 7.3.5)
Table of Contents
General Information
This page shows you how to level up the Artifact and how to choose the right Relics for your Brewmaster Monks. It is updated for World of Warcraft Legion 7.3.5.
The other pages of our Brewmaster Monk guide can be accessed from the table of contents on the right.
About Our Author and Reviewers
This guide has been written by Furty, who has an illustrious history in the World of Warcraft raiding scene and race for World First. He has been a member of guilds such as Serenity, Midwinter, and many more, and is currently raiding in Future. He plays most classes at the highest level. You can follow him on Twitter and watch him play on Twitch.
This guide has been reviewed and approved by:
1. Artifact Progression for Brewmaster Monk — First 35 Points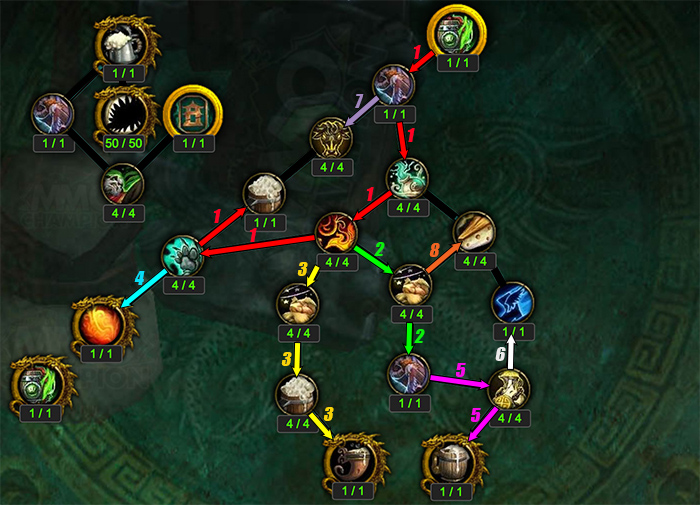 This tree is highly customizable and this is only one interpretation of a raid oriented build. There are many right answers to this question so if you feel you need more utility or mobility early, feel free to focus on the acquisition of those points at any time.
2. Patch 7.2: 35+ Trait Path for Brewmaster Monk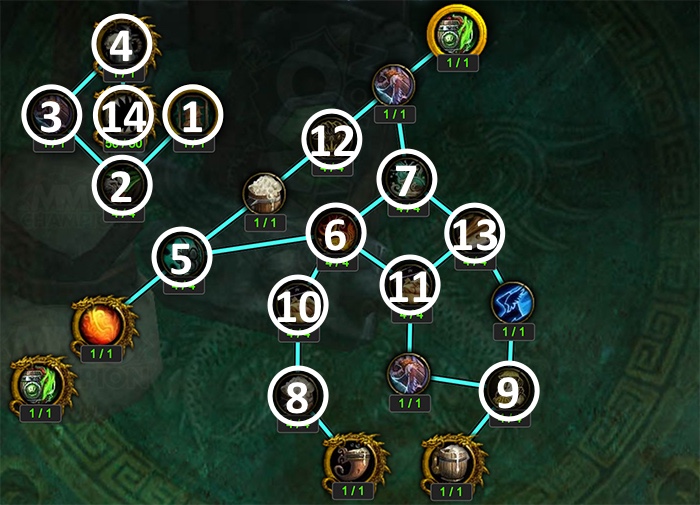 Patch 7.2 has replaced the 35-54 Paragon system with several additional new traits becoming available upon acquisition of the 35th point. All of the previous Relic traits will also unlock a 4th rank, along with a new Paragon system becoming available after all traits have been filled (via

Concordance of the Legionfall) which all additional Artifact Power will be spent on.
Detailed below is our suggested maxing order after 35 traits:
3. Relic Priority for Brewmaster Monk
Face Palm
Hot Blooded
Potent Kick
It is ideal to prioritize relics from the "power three";

Face Palm,

Hot Blooded, and

Potent Kick. We advise sticking to these traits regardless of the item level of other relics, as they provide the most potent bonuses by far for both offense and survivability.
4. ChangeLog
11 Nov. 2017: Moved Dark Side of the Moon to lowest priority in post 35 maxing path.
22 Jun. 2017: Updated relic priority and post 35 maxing path.
13 Jun. 2017: Re-order Artifact path and relic priority as Healthy Appetite has been nerfed.
28 Mar. 2017: Added a new path for the 7.2 traits.
10 Jan. 2017: Checked and confirmed for Patch 7.1.5.
30 Nov. 2016: Fully updated Artifact path in lieu of more recent information. New path is more focused on farming Mythic+ as that is the primary time investment in the current end game.
29 Aug. 2016: Added.
+ show all entries
- show only 10 entries