How to Unlock Flying in Shadowlands Patch 9.2 (Eternity's End)
1.
How to Unlock Zereth Mortis Flying in Patch 9.2
You must earn the

Unlocking the Secrets achievement to unlock account-wide flying in Zereth Mortis.
2.
How Long Does it Take to Unlock Flying in Patch 9.2?
Flying is gated behind the sixth chapter of the Zereth Mortis story, which becomes available exactly 4 weeks after Patch 9.2 goes live, starting the week of March 15, 2022.
3.
Flying Requirements in Patch 9.2
The

Unlocking the Secrets meta-achievement requires you to complete 6 achievements to unlock flying in Patch 9.2.
Looking for a new companion to soar through the skies of Zereth Mortis with once you have unlocked flying? Check out our collection guides for 9.2 to find your new favorite mount below!
Please, download and install TomTom before you proceed with reading the guide. The addon is crucial as it shows you locations of coordinates found in this guide.
Unzip the downloaded addon and place the TomTom folder into your game's _retail_/Interface/Addons/ directory and make sure TomTom is enabled on the Character Login Screen.
Paste the coordinates beginning with "/way X Y" in the game chat and follow the arrow to reach your destination.
5.
How to Complete the Explore Zereth Mortis Achievement in Patch 9.2
To complete

Explore Zereth Mortis, you must uncover the following covered areas of the world map. Below, you will find a list of TomTom commands you can use to reach the designated areas.
| Area Name | Coordinates (TomTom Command) |
| --- | --- |
| The Great Veldt | /way 38 63 |
| Terrace of Formation | /way 40 41 |
| Deserted Overlook | /way 57 31 |
| The Dread Portal | /way 59 22 |
| Genesis Fields | /way 40 73 |
| Pilgrim's Grace | /way 60 51 |
| Arrangement Index | /way 66 36 |
| Resonant Peaks | /way 51 29 |
| Haven | Zereth Mortis hub. No coords needed. |
| Faith's Repose | /way 36 43 |
| Catalyst Gardens | /way 44 87 |
| Dimensional Falls | /way 52 72 |
| Provis Fauna | /way 46 64 |
| Zovaal's Grasp | /way 41 31 |
| Plain of Actualization | /way 54 47 |
| Lexical Glade | /way 56 84 |
| Path of Inception | /way 27 53 |
6.
How to Complete the Adventures in Zereth Mortis Achievement in Patch 9.2
To complete the

Adventures in Zereth Mortis, you must kill 10 unique Rare Elites in Zereth Mortis. The achievement is relatively easy and can be completed while you are working on

Explore Zereth Mortis.
On the map of Zereth Mortis, you will see Rare Elites marked with a skull icon. Reach and kill 10 unique ones for the achievement to complete.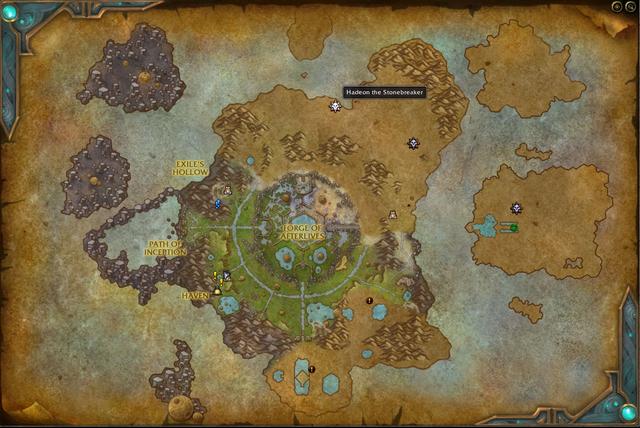 Special Elites that count towards completing the achievement are: Gluttonous Overgrowth, Otiosen, Feasting, Destabilized Core, Sand Matriarch Ileus, Xy'rath the Covetous, Akkaris, Chitali the Eldest, Tahkwitz, Sorranos, Orixal, Euv'ouk, Vitiane, Hadeon the Stonebreaker, General Zarathura, Gorkek, Tethos, Shifting Stargorger, Protector of the First Ones, Mother Phestis, Garudeon, Furidian, Hirukon, Zatojin, Otaris the Provoked, Corrupted Architect, Helmix, Vexis, The Engulfer.
7.
How to Complete the Curious Collections Achievement in Patch 9.2

Curious Collections can also be completed in tandem with

Explore Zereth Mortis. You must discover 5 hidden treasures of Zereth Mortis for it to complete.
Treasures will appear on your mini-map at various locations in Zereth Mortis. Some will be hard to reach while others will be locked. Try looking for surrounding objects to help you open them or ways of reaching certain hard-to-reach areas.
Fortunately, Cypher Equipment from Zereth Mortis story quests with the Dimensional prefix (such as

Dimensional Oracular Wrists) comes with an on-use teleport (

Dimensional Translators) that helps you reach some of the areas.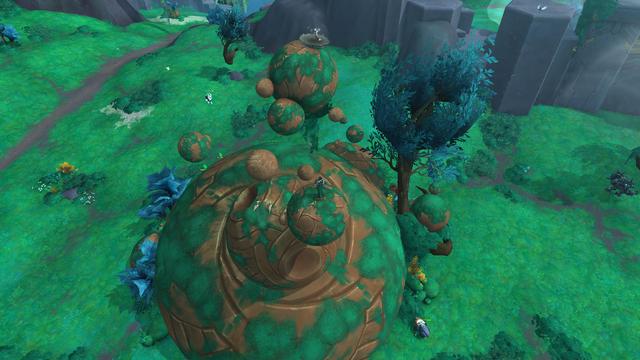 The following treasures count towards completing the achievement: Library Vault, Submerged Chest, Damaged Jiro Stash, Template Archive, Forgotten Proto-Vault, Symphonic Vault, Mawsworn Cache, Stolen Relic, Fallen Vault, Gnawed Valise, Domination Cache, Filched Artifact, Architect's Reserve, Crushed Supply Crate, Overgrown Protofruit, Mistaken Ovoid, Drowned Broker Supplies, Offering to the First Ones, Protomineral Extractor, Pilfered Curio, Stolen Scroll, Grateful Boon, Protoflora Harvester, Syntactic Vault, Ripened Protopear, Undulating Foliage, Bushel of Progenitor Produce.
8.
How to Complete the Path of Enlightenment Achievement in Patch 9.2
Complete 3 Zereth Mortis side quests to gain

Path to Enlightenment.
9.
How to Complete the Tales of the Exile Achievement in Patch 9.2
Gather 8 scrolls scattered around Zereth Mortis. The volumes respawn instantly when looted.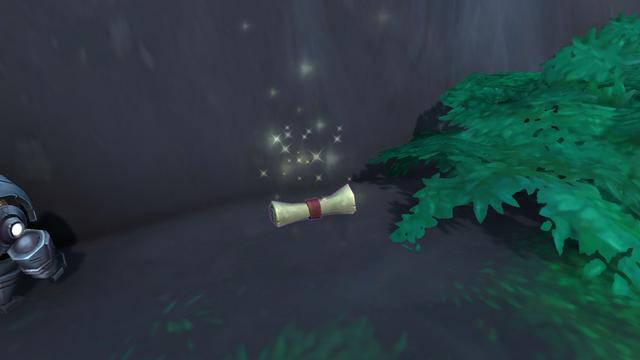 Below is a list of items you must collect for

Tales of the Exile.
10.
How to Complete A Means to an End Achievement in Patch 9.2?

A Means to an End can be completed during the fourth week of Patch 9.2 when the sixth chapter of the Zereth Mortis story becomes available. By that time, you will have completed all the above achievements.
15 Mar. 2022: Flying requirement fixed.
28 Feb. 2022: Small fix to flying requirements.
24 Feb. 2022: Updated with more information on the 6 achievements.
21 Feb. 2022: Fixed how long it will take to unlock Zereth Mortis flying.
29 Jan. 2022: Guide added.
Show more
Show less