Balance Druid Best Corruptions and Corrupted Items — Battle for Azeroth (BfA) 8.3
General Information
On this page, you will learn what the best corruptions and the best corrupted items are for a Balance Druid in World of Warcraft — Battle for Azeroth (BfA) 8.3. We also tell you how to handle corruption effects.
TABLE OF CONTENTS OF THIS PAGE
Corruption is the Titanforging replacement introduced in Patch 8.3. For general Corruption information, please visit our Corruption page.
1.1.
Best Corruptions for Balance Druid
We have provided simulations below for all the different Corruptions, but we will still go over the uses and benefits of several good Corruptions.
1.2.
Negative Effects of Corruption
There are 5 negative effects based on your Corruption amount. In order of appearance, the effects are

Grasping Tendrils,

Eye of Corruption,

Grand Delusions,

Cascading Disaster, and, finally,

Inevitable Doom.
The amount of Corruption you accrue is entirely up to you. You can cleanse pieces or socket them with certain currency, but you will lose positive effects in both cases. While it seems Balance Druid is extremely well equipped to climb the Corruption charts, the unpredictability of the negative effects can be a huge detriment at times. Lets say your space is limited and you need to be tightly stacked for a fight, if you proc the Eye of Corruption, you could potentially die or waste valuable resources, such as defensive cooldowns or healer Mana. Is shifting out of a root or wasting globals running away from or crowd controlling a Thing from Beyond worth the boost in DPS? That is for you to decide.
Below are two graphs displaying simulations for single target Corruption and one for multi-target. The first is the DPS value of each effect and each tier. The second and third are an average DPS per point Corruption graph, which takes into account the Corruption value in relation to how much DPS the effect gives. All tiers are relatively evenly balanced and do not require showing each tier.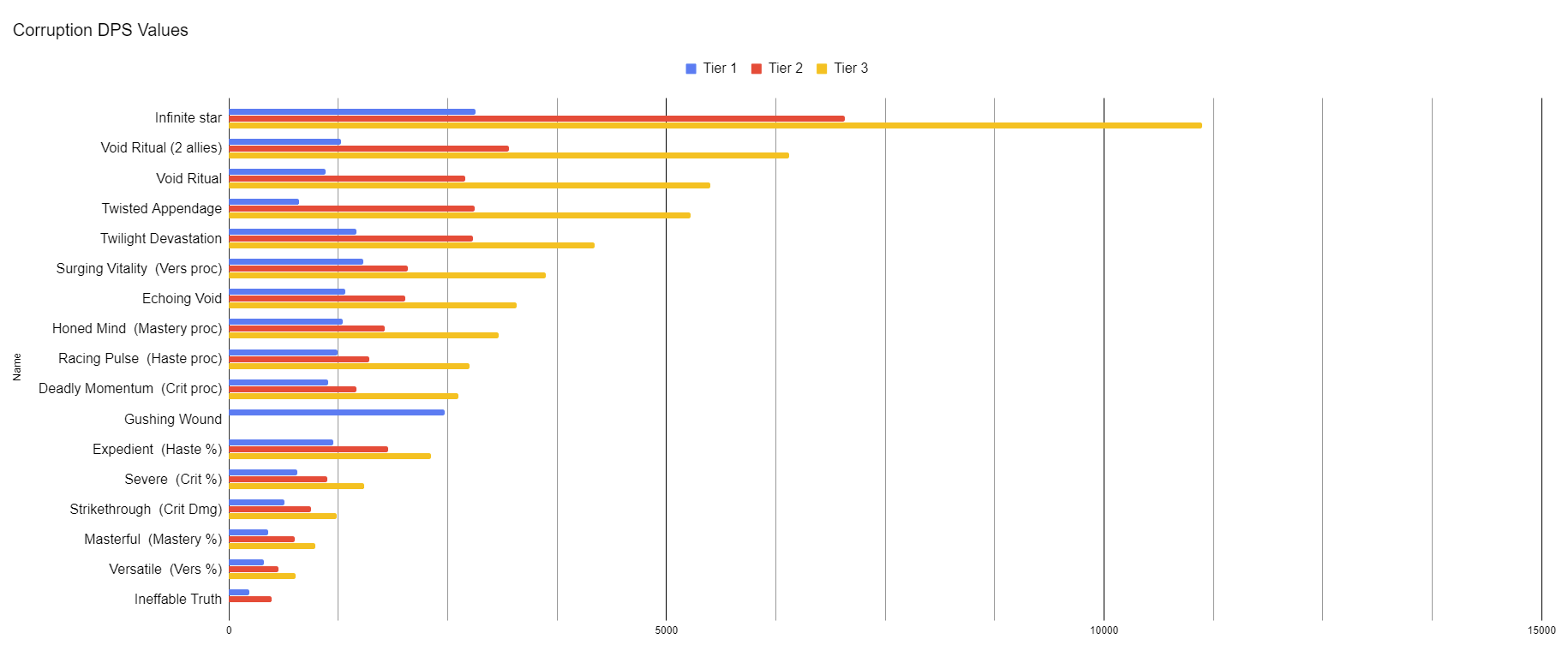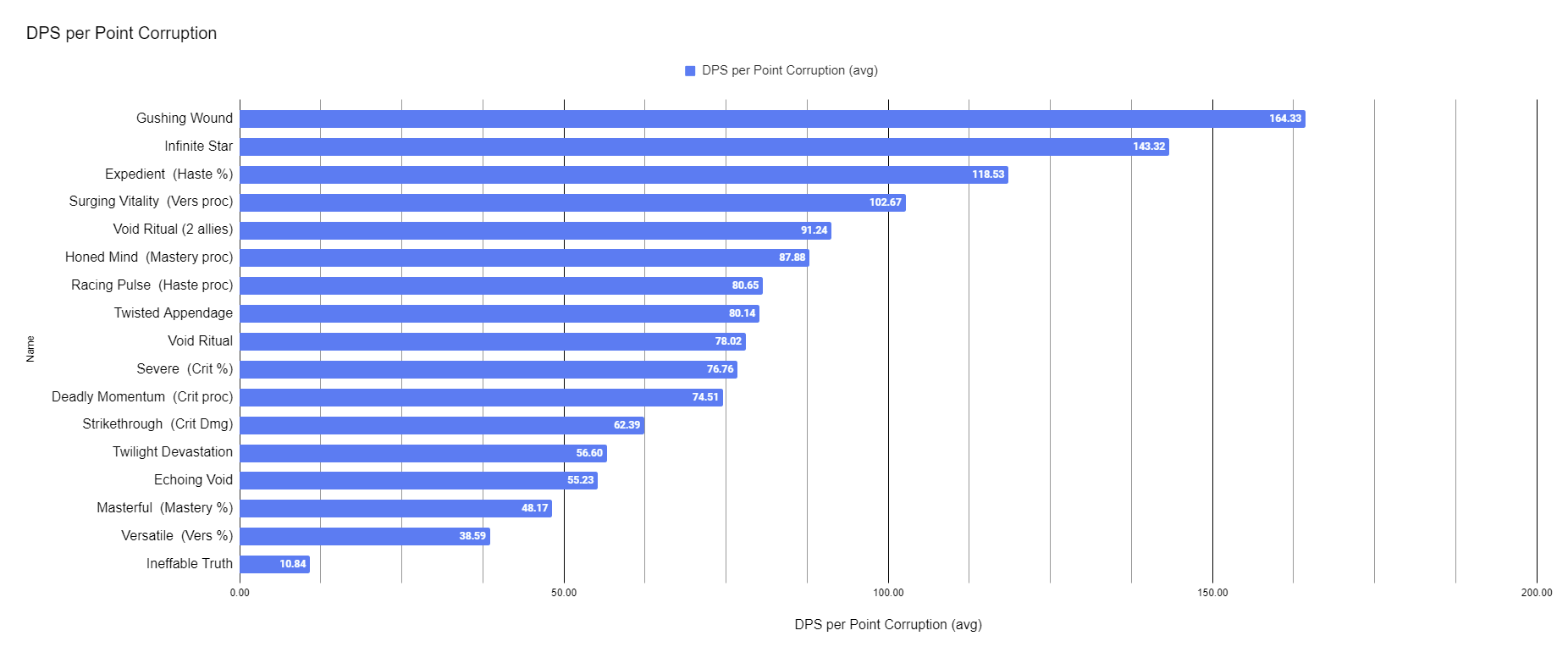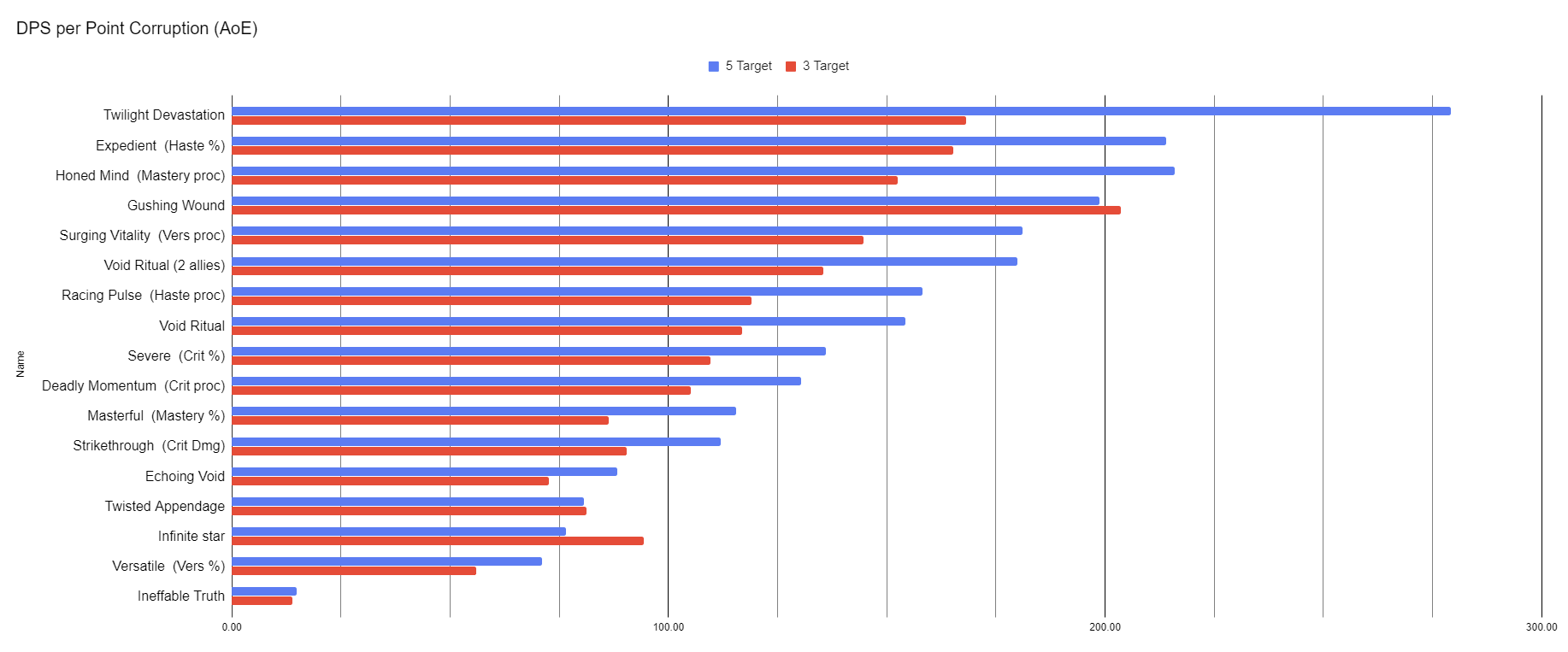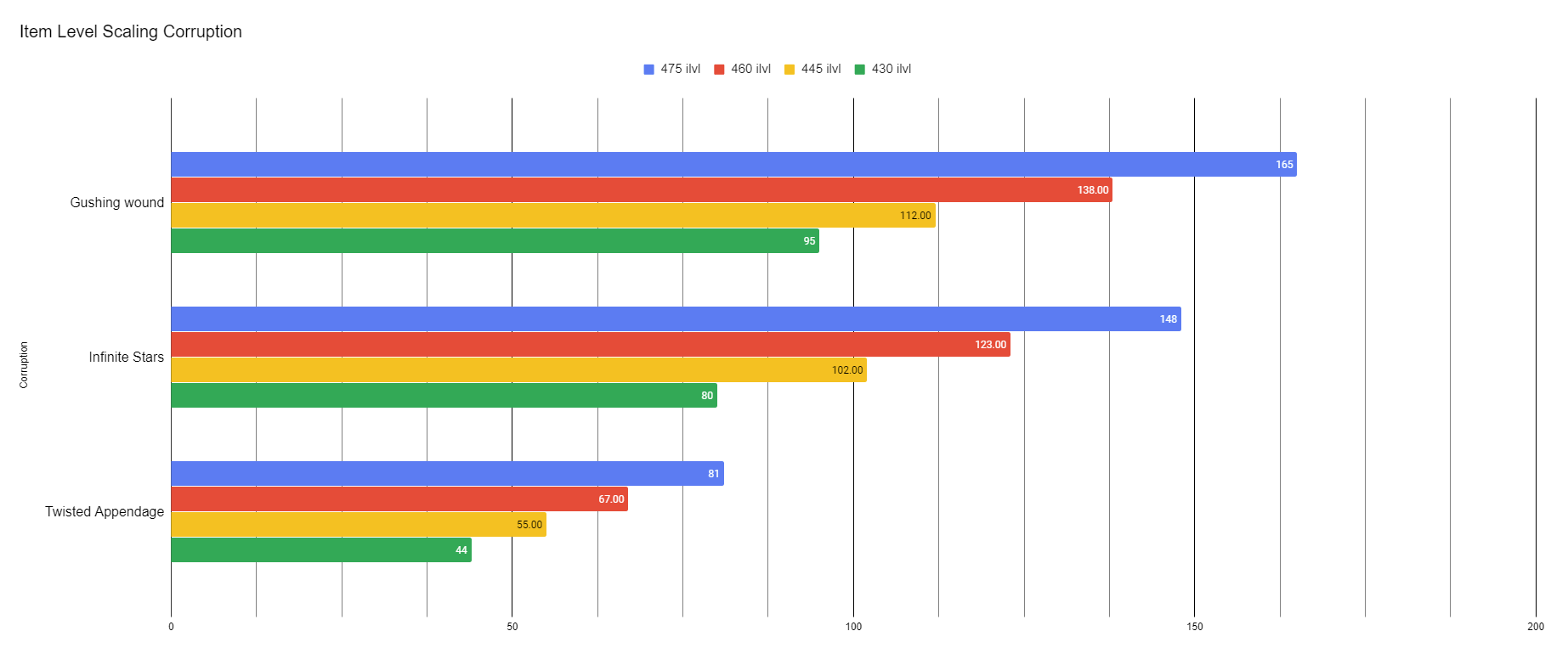 20 Apr. 2020: Page added.
Show more
Show less
Guides from Other Classes
Patch 8.3 Profession Changes