Shadow Priest DPS Artifact Talents/Traits and Relics (Legion 7.2)
Table of Contents
General Information
This page shows you how to level up the Artifact and how to choose the right Relics for your Shadow Priests. It is updated for World of Warcraft Legion 7.2.
The other pages of our Shadow Priest guide can be accessed from the table of contents on the right.
About Our Author and Reviewer
This guide has been written by Furty, who has an illustrious history in the World of Warcraft raiding scene and race for World First. He has been a member of guilds such as Serenity, Midwinter, and many more, and is currently raiding in Myst. He plays most classes at the highest level. You can follow him on Twitter and watch him play on Twitch.
This guide has been reviewed by Juzu, a Shadow Priest who plays in Method. You can watch his stream on Twitch.
1. Artifact Progression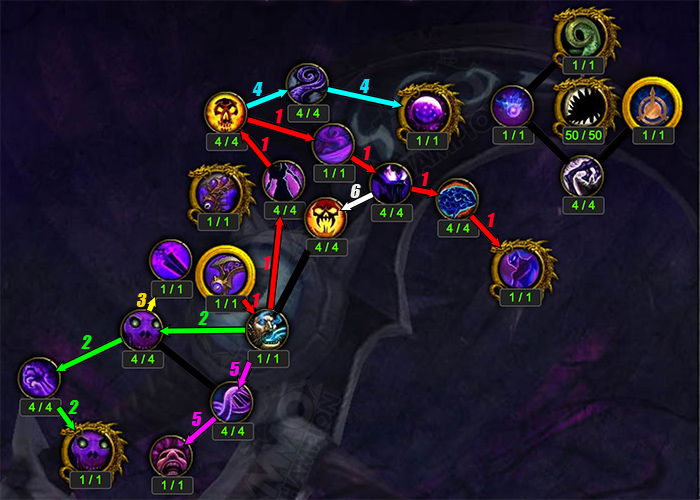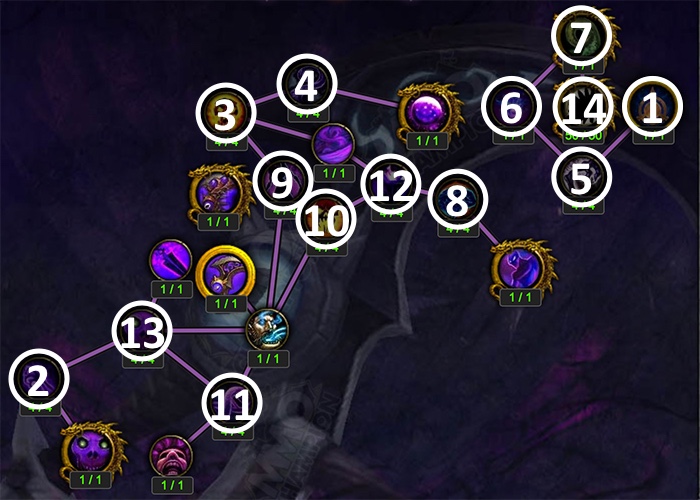 Patch 7.2 has replaced the 35-54 Paragon system with several additional new traits becoming available upon acquisition of the 35th point. All of the previous traits will also unlock a 4th rank, along with a new Paragon system becoming available after all traits have been filled (via

Concordance of the Legionfall) which all additional Artifact Power will be spent on.
Detailed below is our suggested maxing order after 35 traits:
2. Relic Choice
When choosing which Relics to use, always take the one that grants you the highest item level (more on this below), regardless of the benefit it offers. When having to choose between Relics that grant the same item level, you should prioritise them based on this list:
Regarding the item level difference when choosing Relics, consider the following.
In case of a 1 item level difference, it is not worth replacing a higher-ranked Relic with a lower one.
In case of a 3 item level difference, you can replace a higher-ranked Relic with a lower one (from the list above).
In case of a 5 item level difference, you can replace any Relic from the list above with any other Relic, whether the new Relic contributes to your DPS output or not.
3. ChangeLog
28 Mar. 2017: Added path for new 7.2 traits.
10 Jan. 2017: Updated Relic priority for Patch 7.1.5.
31 Oct. 2016: Added a mention of how having Mangaza's Madness can affect Relic choice and also added a clarification of how to account for item level differences provided by different Relics.
10 Oct. 2016: Updated the Relic priority.
29 Aug. 2016: Added.

CONTENTS


FROM THE PRIEST FORUMS


RECENT FORUM POSTS
VISIT FORUMS


POPULAR FORUM THREADS
VISIT FORUMS