Holy Priest Healing Artifact Talents/Traits and Relics (Legion 7.2.5)
Table of Contents
General Information
This page shows you how to level up the Artifact and how to choose the right Relics for your Holy Priests. It is updated for World of Warcraft Legion 7.2.5.
The other pages of our Holy Priest guide can be accessed from the table of contents on the right.
About Our Reviewer
This guide has been reviewed and approved Niphyr, a generally knowledgeable, long-time healing Priest and theorycrafter. You can follow him on Twitter.
1. Artifact Progression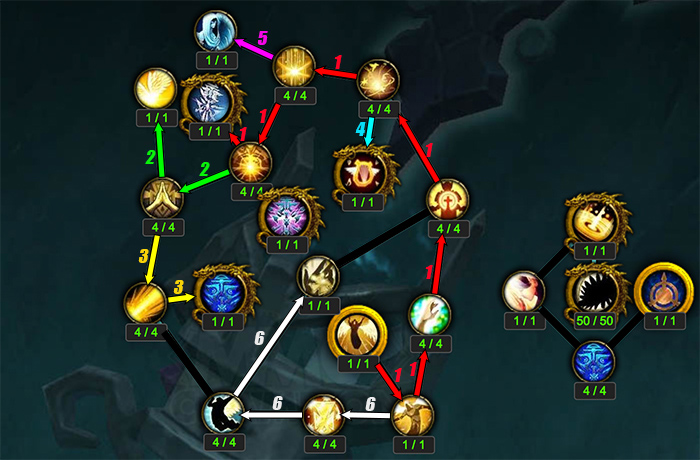 As a Holy Priest, for your first 35 Artifact points, there is a very clear path that you should follow, with very little room for alternative choices.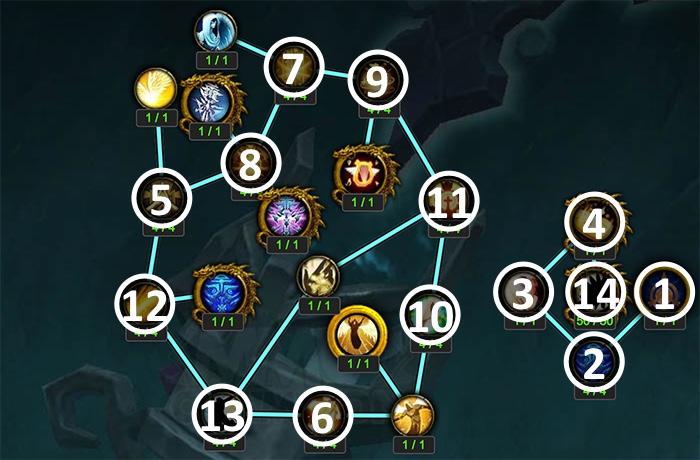 After placing these initial 35 points, you should distribute future points as follows.
2. Relic Choice
Both the item level and trait of the relic can have a huge impact on your choice. Each trait is worth a certain number of item levels in terms of performance; below is a list of each trait and how much they are worth in terms of your weapon's item level. When comparing relics, you should compare the combined item level increase provided by the actual relic and the value in the list below, and then choose the relic with the higher combined value.
Say Your Prayers (+3 item levels)
Words of Healing, Power of the Naaru, Holy Guidance, and Hallowed Ground (+1 item level)
Holy Hands, Reverence, and Serenity Now (+0).
3. ChangeLog
+ show all entries
- show only 10 entries
12 Jun. 2017: Updated 7.2 Artifact path and relic priority.
28 Mar. 2017: Moved the 4th point in Holy Hands one position up.
27 Mar. 2017: Added path for the Artifact traits added in Patch 7.2.
10 Jan. 2017: Updated the Relic recommendations.
29 Aug. 2016: Added.

CONTENTS


FROM THE PRIEST FORUMS


RECENT FORUM POSTS
VISIT FORUMS


POPULAR FORUM THREADS
VISIT FORUMS