Holy Priest Healing Artifact Talents/Traits and Relics (Legion 7.2)
Table of Contents
General Information
This page shows you how to level up the Artifact and how to choose the right Relics for your Holy Priests. It is updated for World of Warcraft Legion 7.2.
The other pages of our Holy Priest guide can be accessed from the table of contents on the right.
About Our Reviewer
This guide has been reviewed and approved by Zolvolt, a raider in Incarnate, and generally a very knowledgeable, long-time healing Priest. You can follow him on Twitter.
1. Artifact Progression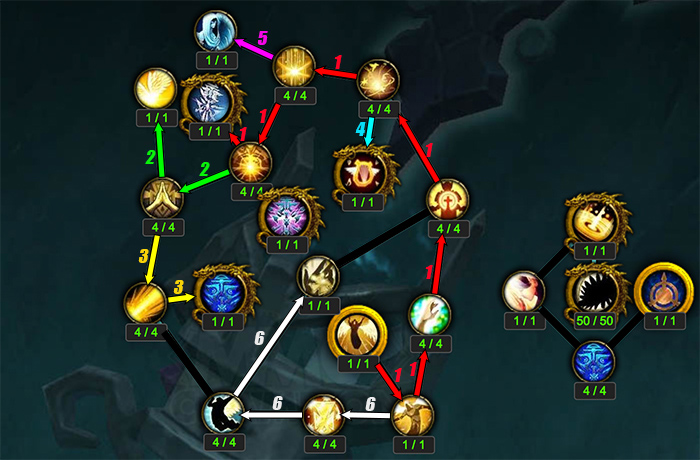 As a Holy Priest, for your first 35 Artifact points, there is a very clear path that you should follow, with very little room for alternative choices.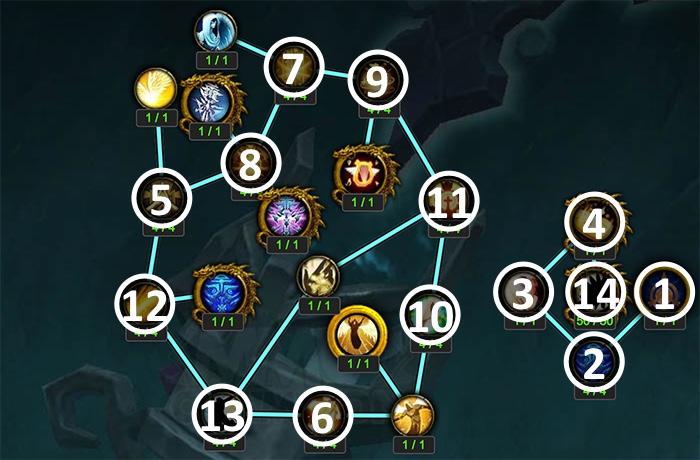 After placing these initial 35 points, you should distribute future points as follows.
2. Relic Choice
When choosing which Relics to use, always take the one that grants you the highest item level, regardless of the benefit it offers. When having to choose between Relics that grant the same item level, chose based on the following trait enhancement recommendations.
For single target healing, look for Relics that buff

Serenity Now and

Reverence. For AoE healing, look for Relics that buff

Words of Healing,

Say Your Prayers, and

Holy Hands.
3. ChangeLog
28 Mar. 2017: Moved the 4th point in Holy Hands one position up.
27 Mar. 2017: Added path for the Artifact traits added in Patch 7.2.
10 Jan. 2017: Updated the Relic recommendations.
29 Aug. 2016: Added.

CONTENTS


FROM THE PRIEST FORUMS


RECENT FORUM POSTS
VISIT FORUMS


POPULAR FORUM THREADS
VISIT FORUMS