Assassination Rogue DPS Artifact Talents/Traits and Relics (Legion 7.3.5)
Table of Contents
General Information
This page shows you how to level up the Artifact and how to choose the right Relics for your Assassination Rogues. It is updated for World of Warcraft Legion 7.3.5.
The other pages of our Assassination Rogue guide can be accessed from the table of contents on the right.
About Our Author and Reviewer
This guide has been written by Furty, who has an illustrious history in the World of Warcraft raiding scene and race for World First. He has been a member of guilds such as Serenity, Midwinter, and many more, and is currently raiding in Future. He plays most classes at the highest level. You can follow him on Twitter and watch him play on Twitch.
This guide has been reviewed and approved by Perfecto, an Outlaw/Assassination Rogue who raids in Method.
1. Artifact Progression — First 35 Points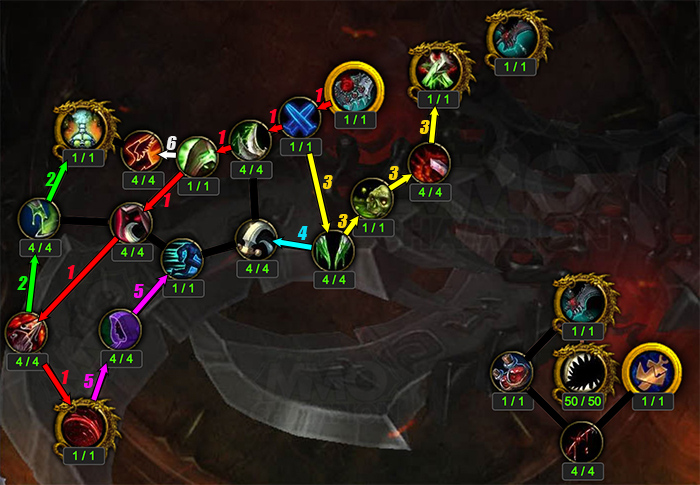 2. Patch 7.2: 35+ Trait Path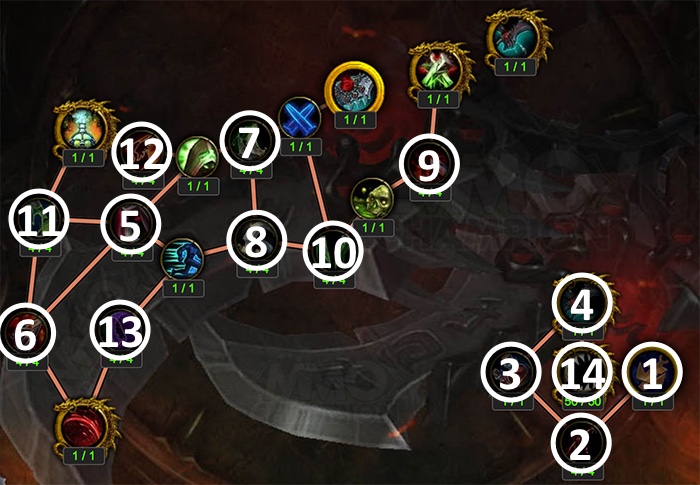 Patch 7.2 has replaced the 35-54 Paragon system with several additional new traits becoming available upon acquisition of the 35th point. All of the previous Relic traits will also unlock a 4th rank, along with a new Paragon system becoming available after all traits have been filled (via

Concordance of the Legionfall) which all additional Artifact Power will be spent on.
Detailed below is our suggested maxing order after 35 traits:
3. Relic Choice
The second Master Assassin relic only adds a negligible boost, and therefore it is advised that you only use 1 or 3

Master Assassin relics.
4. ChangeLog
+ show all entries
- show only 10 entries
12 Jan. 2018: Cleaned up early point investment section.
30 Nov. 2017: Updated Relic Priority.
10 Sep. 2017: Updated Relic Priority and added a note about the 3-Master Assassin relic setup.
28 Jun. 2017: Updated Relic Priority.
12 Jun. 2017: Updated Relic Priority.
17 May 2017: Updated Relic Priority and 7.2 pathing slightly.
27 Mar. 2017: Added path for new 7.2 traits.
05 Mar. 2017: Added further exposition in the Duskwalker's section.
13 Feb. 2017: Updated Relic priority, added additional explanation for Master Assassin Relics.
26 Jan. 2017: Updated Relic priority; Toxic Blades roughly on par with Gushing Wound with Tier 19 4-piece bonus.
14 Jan. 2017: Added a new Relic priority for players with Duskwalker's Footpads.
09 Jan. 2017: Checked and confirmed for Patch 7.1.5.
09 Dec. 2016: Updated Relic priorities (Master Assassin/Master Alchemist).
07 Oct. 2016: Updated Relic choice.
29 Aug. 2016: Added.