Protection Warrior Tank Artifact Talents/Traits and Relics (Legion 7.2)
Table of Contents
General Information
This page shows you how to level up the Artifact and how to choose the right Relics for your Protection Warriors. It is updated for World of Warcraft Legion 7.2.
The other pages of our Protection Warrior guide can be accessed from the table of contents on the right.
About Our Reviewer
This guide has been reviewed and approved by Treckie, one of the best tanks in the world, who raids in Prime. You can watch his stream on Twitch and you can follow him on Twitter.
1. Artifact Progression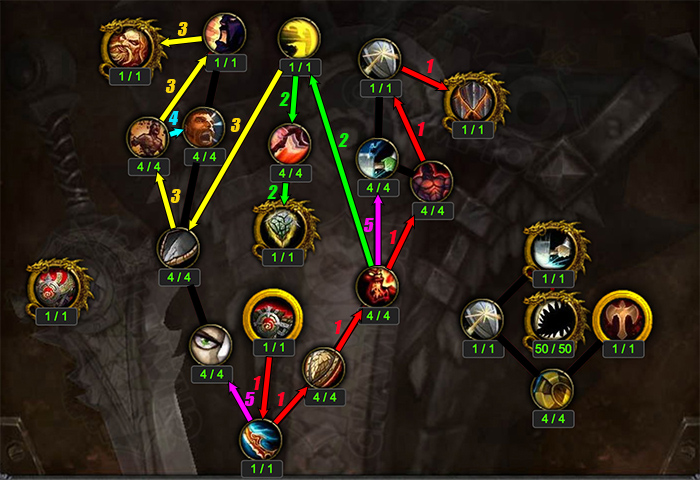 For the first 35 Artifact traits, we recommend the following progression path as a Protection Warrior. The aim is to take

Dragon Scales and

Scales of Earth before raiding. Dragon Scales is the main survivability option, but going for Scales of Earth first could be viable if you want to maximise your DPS output for dungeon farming early on.
If you wish to take

Scales of Earth as your first golden trait, then take

Wall of Steel immediately after taking

Intolerance, and go for Scales of Earth. Afterwards, complete the traits to get

Dragon Scales.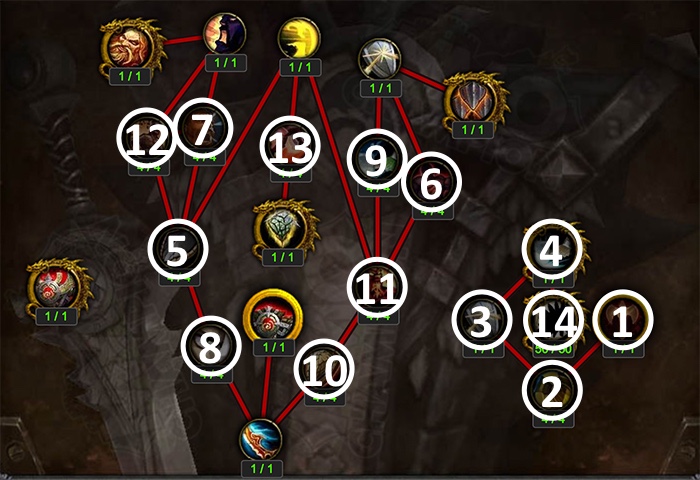 After this we, advise you to distribute your other Artifact points in the following way.
The above order is damage-oriented, which works out great in Mythic+ dungeons and most raid situations; however, if you are doing cutting edge progression raiding and feel you need more survivability first, you can consider taking some combination of

Vrykul Shield Training,

Dragon Skin, or even

Toughness earlier on.
2. Relic Choice
When choosing which Relics to use, always take the one that grants you the highest item level, regardless of the benefit it offers. When having to choose between Relics that grant the same item level, chose based on the following trait enhancement recommendations.

Vrykul Shield Training is the best defensive trait you can enhance, followed by

Dragon Skin.
Offensively,

Shatter the Bones is the best trait to buff for single-target damage, while

Thunder Crash and

Rage of the Fallen are best for for AoE DPS.
3. ChangeLog
27 Mar. 2017: Added path for the Artifact traits added in Patch 7.2.
10 Jan. 2017: Updated the Relic recommendations slightly.
29 Aug. 2016: Added.

CONTENTS


FROM THE WARRIOR FORUMS


LATEST NEWS


RECENT FORUM POSTS
VISIT FORUMS


POPULAR FORUM THREADS
VISIT FORUMS