Torghast Changes in Patch 9.0.5
TABLE OF CONTENTS OF THIS PAGE
1.
General Torghast Changes in Patch 9.0.5
A brief description of each wing is now available before embarking on any given Torghast run.
To better increase your odds of success, a recommended Item Level will now be displayed when selecting which Layer difficulty to attempt.
The amount of enemies on multiple floors has been reduced.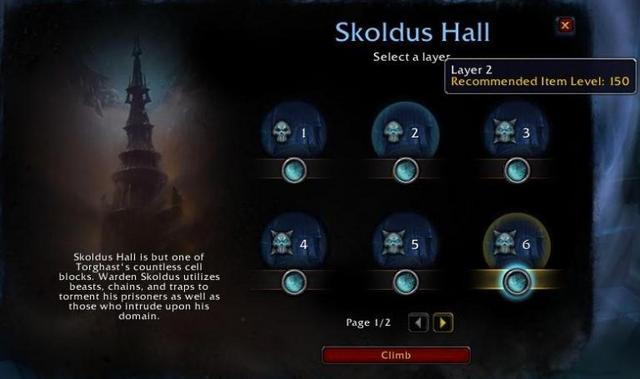 You will find out more about Torghast in our dedicated guide.
Patch 9.0.5 also includes new Anima Powers and tweaks to existing ones.
09 Mar. 2021: Page added.
Show more
Show less